Christmas Eve, 2004, four families were driving down an icy road at a fast speed in order to make it home for Christmas. Though the pouring snow, know one could see. An intercepting road fast approached, and before anyone knew it, the cars collided, an impact so great it should have killed everyone inside.
But it didn't...
Inside the four cars were four different adolescence teens, whom still conscious escaped the tumbled over cars. It was a meeting of fate. They were stranded on the side of the road for three days before the snow cleared up, each giving there own part to stay alive. When time came for them to go there separate ways, there lives would never be the same after this destine meeting.
Ten years passed since that fateful day, and the four have grown up, started families, jobs and lives of there own. The night was Christmas Eve, and all four were driving home from work to enjoy the holidays with their families. It was pouring down snow, and no place to pull over. History repeated itself. On the same intercept, at the exact same time, the four cars collided into a deathly crash. The four escaped the cars, but will they be able to survive a snowstorm a second time, only relying on each other for support. Its happened before, but that was the passed, and this is now...
---
---
Name
|
Age
24-25|
Gender
Female|
Face Claim
Jennifer Lawrence|
Role
Female 1|
RESERVED
|
Name
|
Age
25-26|
Gender
Male|
Face Claim
Adam Lambert||
Role
Male 1|
OPEN
Name
|
Age
23|
Gender
Female|
Face Claim
Hayley Williams|
Role
Female 2|
RESERVED
Name
|
Age
21-23|
Gender
Male|
Face Claim
Logan Lerman|
Role
Male 2
OPEN
---
---
The four wake up in the snow, freezing cold and without a place to go. Its Christmas Eve, 2014, and the only thing you can see as your eyes open it the wet white snow surrounding you, and...wait, it that...you see three people laying feet away from you. Snow pours down on your head and your shivering, and you wonder "Is this how I'm going to spend Christmas?"
The three others are wondering the same thing.
Each character had there own story.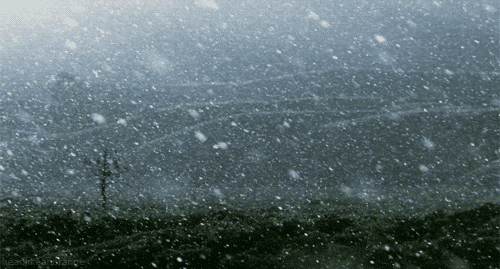 Female 1 is the mom of a little girl who is waiting at home for her parents to return. Her husband died in the car crash.
Male 1 is just wanting to go home and see his mother one last time on Christmas, before she dies from Breast cancer.
Female 2 is trying to get though collage and turn her life around after running away from her foster parents when she was 14, one year after the first car crash.
Male 2 is running away from his problems, an abusive foster father and an alcoholic foster mother left his with little trust in people. The only thing he knows how to do is run.
These are just tidbits. The rest is up to you.
---
---
Name
age
gender
personality
bio
pictures/gif's
anything else you want to add.
Character sheet does not need to be perfect, but give me a general idea of what your character is like.
Taking place in...
There are no characters in this universe yet!
0 posts here • Page 1 of 1
0 posts here • Page 1 of 1
Arcs are bundles of posts that you can organize on your own. They're useful for telling a story that might span long periods of time or space.
There are no arcs in this roleplay.
There are no quests in this roleplay.
Here's the current leaderboard.
There are no groups in this roleplay!
Welcome home, Promethean. Here, you can manage your universe.
Arcs are bundles of posts from any location, allowing you to easily capture sub-plots which might be spread out across multiple locations.
You can create Quests with various rewards, encouraging your players to engage with specific plot lines.
Settings are the backdrop for the characters in your universe, giving meaning and context to their existence. By creating a number of well-written locations, you can organize your universe into areas and regions.
Navigation
While not required, locations can be organized onto a map. More information soon!
There are no groups in this roleplay!
There are no characters in this universe yet!
By creating Collectibles, you can reward your players with unique items that accentuate their character sheets.
Once an Item has been created, it can be spawned in the IC using /spawn Item Name (case-sensitive, as usual) — this can be followed with /take Item Name to retrieve the item into the current character's inventory.
Give your Universe life by adding a Mob, which are auto-replenishing NPCs your players can interact with. Useful for some quick hack-and-slash fun!
Mobs can be automated spawns, like rats and bats, or full-on NPCs complete with conversation menus. Use them to enhance your player experience!
Current Mobs
No mobs have been created yet.
Locations where Mobs and Items might appear.
You can schedule events for your players to create notifications and schedule times for everyone to plan around.
Add and remove other people from your Universe.
The Forge
Use your INK to craft new artifacts in The Eve of Miracles. Once created, Items cannot be changed, but they can be bought and sold in the marketplace.
Notable Items
No items have been created yet!
The Market
Buy, sell, and even craft your own items in this universe.
Market Data

Market conditions are unknown. Use caution when trading.

Quick Buy (Items Most Recently Listed for Sale)
There are no characters in this universe yet!
None
Discussions
Topics

Replies
Views

Last post
Most recent OOC posts in The Eve of Miracles
Indeed you can! Your reserved.
Hey it looks awesome can I reserve, Female one?
This is the auto-generated OOC topic for the roleplay "
The Eve of Miracles
"
You may edit this first post as you see fit.