It was ten years ago. No one knows how it started, just that the events of that day would change everything. While most awoke found it to be the start of another normal day, some awoke to find that things were different. As if they could suddenly feel the heartbeat of everything around them, these people came to the realization that they were no longer "normal." Labeled Anomalies, they first made their presence felt when a man brought down an electrical storm that blacked out Manhattan for three days. As if to assure everyone this wasn't a fluke, a young woman barely old enough to drive crashed a 747 plane into the Kremlin. A flight that she wasn't on when it took off. It took a few more months for us to understand what was happening, but when we did we came to a stark realization; They were stronger than us, and they reveled in it. It only took about a year for some "Anoms" to get a bi enough head to think they should be running this place. Hell, many thought there was no room in the world for people who weren't like them.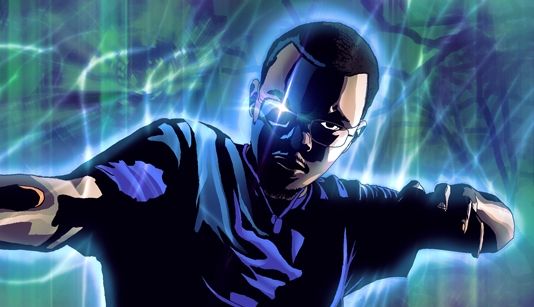 It would be difficult to call it a war, as they didn't have a central identity at the time. No one rose up to claim leadership, and no one saw fit to actually make any demands. They seemed to prefer to simply cause mayhem and destruction, raining down upon those who were simply bystanders. Despite their "gifts" we knew we could contain them. Scattered and without any kind of official training, the Anoms were more so, at this point, a nuisance at best. Though we faced tragedies at the beginning, these events did not continue, and we managed to get a lid on it. At least, we did until she showed up.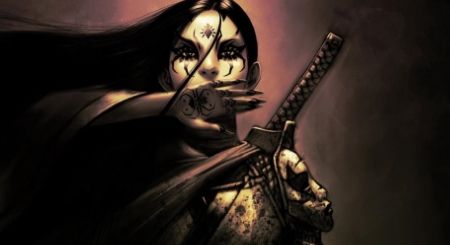 Her real name was never known, but she went by Angelico. Its a latin word for "one who rebels against God." Guess she thought she was being cute. She created the Separation Front, a large, organized group of Anoms founded for the sole purpose of creating a state separate from the normal people. Members of the Front would call us, "Unevolved." Once again, I think she was trying to be cute. Anyway, they were effectively trying to create their own country. Personally, I would have let them. Keep them as far away from us as possible. Unfortunately, no one wanted to give them it. I will never understand why dirt matters so much to politicians. So, after receiving the middle finger from the U.N, Angelico threw the Eiffel Tower into the Atlantic. Still to this day I have no idea how she did it, but she did. They fought using Guerrilla Warfare, allowing their powers to give them an even greater advantage over our guns. It was then that I was approached to come up with a solution to their fuck up. I told them we only had one option; Fight power with power.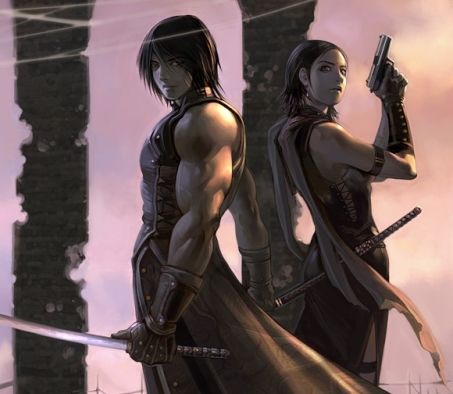 Not all Anoms were bad, many were not in fact. Some even were choosing to ignore their powers, and some were using theirs to fight against The Front. Luckily, some were incredibly powerful in their own right, proving that power does not always corrupt. I assembled a team of these individuals for the sole purpose of destroying The Front. They each were given their own codename, but collectively they were known as T.E.A.R (Tactical Emergency and Ability Response). With their power, we took the fight to The Front. Only Angelico's best could compete with TEAR, and they lacked the training I spent months tirelessly cultivating. Finally, we had here. Angelico had been captured and her best were the same or dead. However, we did not come out of this unscathed. The man I chose as the leader of TEAR, Quincy Rothchild, did not survive the confrontation. He sacrificed himself to defeat Angelico. A damn fine man. The plan was for Angelico to face sentencing, but... that never came to pass. She was executed as soon as TEAR brought her back.
Some team members were disgruntled, but I was able to convince them this was the greater good. If she faced trial and then was killed, she would be a martyr. This was for the best, that's what I said, And they trusted me. A few years passed and we increased our monitoring of Anoms. Anytime one began to exhibit aggression or, in many cases even breath to heavily, TEAR was right there to take them down. This created a riff between members of TEAR who saw it as being for the greater good, and those who saw it as the destruction of their kin. Eventually, we lost some members to this way of thinking. They abandoned the team and disappeared into the crowd. Now, we are in Generation 2 of TEAR. Younger, bolder, and more than willing to help with the cause. - Taken from an official status report by Colonel Harris Meyer, Supervisor of the TEAR Program.
The year is 2025. For twenty years, Anomalies have existed within the world, wielding power never thought possible in real life. After the rise and fall of The Separation Front, Anoms became more heavily monitored and tracked. Often times they disappear off the streets or simply vanish without any mention of them again. Many Anoms now hide in fear of the normal people and TEAR. However, it is a brisk Autumn day and the wind seems to be changing. In a short time, something will happen that will once again change the course of history and you must decide which side you are on.
Powers: Like I said, no one knows how the powers came about. They range from the incredibly mundane to the ridiculously useful. For this roleplay, let your imagination decide. However, you only get one power and if you think you are OP-ing your character, go ahead and change it to something less over-the-top.
Role: These are roles that need filled first and foremost.
TEAR

Leader-Name-Roleplayer-Power
A member of the First Generation, they took over when Quincy Rothchild died in action. Must be older than 25.

TEAR Member-Name-Roleplayer-Power
Was also part of the First Generation. Must be older than 25.

TEAR Member-Name-Roleplayer-Power
Second Generation Member.

TEAR Member-Name-Roleplayer-Power
Second Generation Member

Independents

Name-Citadel-Power
Former Member of TEAR. My character.

Name-Roleplayer-Power
Former Member of TEAR. Must be older than 25.

Name-Roleplayer-Power

Name-Roleplayer-Power

Humans

Name-Roleplayer

Name-Roleplayer

Will add more if interest demands it...
Character Sheet
Name:
Codename: (If a member of TEAR or a Former Member)
Age:
Power: (If you have one)
Appearance: (Anime/Drawn/Digital/i.e. not real people)
Personality:
Basic character sheet, but we can find out the rest in the roleplay.
Rules
DON'T BE A DICK. Fairly straightforward, right?
Taking place in...
0 posts here • Page 1 of 1
0 posts here • Page 1 of 1
Arcs are bundles of posts that you can organize on your own. They're useful for telling a story that might span long periods of time or space.
There are no arcs in this roleplay.
There are no quests in this roleplay.
Here's the current leaderboard.
There are no groups in this roleplay!
Welcome home, Promethean. Here, you can manage your universe.
Arcs are bundles of posts from any location, allowing you to easily capture sub-plots which might be spread out across multiple locations.
You can create Quests with various rewards, encouraging your players to engage with specific plot lines.
Settings are the backdrop for the characters in your universe, giving meaning and context to their existence. By creating a number of well-written locations, you can organize your universe into areas and regions.
Navigation
While not required, locations can be organized onto a map. More information soon!
There are no groups in this roleplay!
By creating Collectibles, you can reward your players with unique items that accentuate their character sheets.
Once an Item has been created, it can be spawned in the IC using /spawn Item Name (case-sensitive, as usual) — this can be followed with /take Item Name to retrieve the item into the current character's inventory.
Give your Universe life by adding a Mob, which are auto-replenishing NPCs your players can interact with. Useful for some quick hack-and-slash fun!
Mobs can be automated spawns, like rats and bats, or full-on NPCs complete with conversation menus. Use them to enhance your player experience!
Current Mobs
No mobs have been created yet.
Locations where Mobs and Items might appear.
You can schedule events for your players to create notifications and schedule times for everyone to plan around.
Add and remove other people from your Universe.
The Forge
Use your INK to craft new artifacts in The Fallen Sky. Once created, Items cannot be changed, but they can be bought and sold in the marketplace.
Notable Items
No items have been created yet!
The Market
Buy, sell, and even craft your own items in this universe.
Market Data

Market conditions are unknown. Use caution when trading.

Quick Buy (Items Most Recently Listed for Sale)
Newest
Anyone can control these characters, but stay to the personalities given to them.
Trending
Anyone can control these characters, but stay to the personalities given to them.
Most Followed
Anyone can control these characters, but stay to the personalities given to them.
None
Discussions
Topics

Replies
Views

Last post
Most recent OOC posts in The Fallen Sky
Alrighty thats fine. Character submitted.
You can reserve team leader for now, and if the other role is still open later, then you can have two.
This sounds perfect. Can I reserve two please? TEAR Team Leader, and Independent (non ex member )please?

If I can only have one then I'll pick TEAR team leader.
Sure, thanks for the interest.
TEAR Member-Name-Roleplayer-Power
Second Generation Member

Hi! Umm, can I reserve that please?