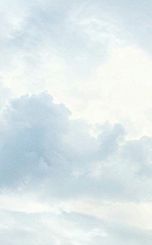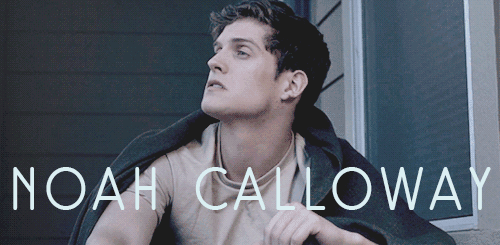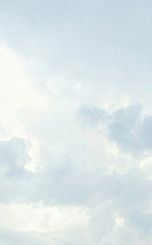 ▀▀▀▀▀▀▀▀▀▀▀▀▀▀
X
▀
X
▀▀▀▀▀▀▀▀▀▀▀▀▀▀▀▀▀▀▀▀▀▀▀▀▀▀▀▀▀▀▀▀▀▀▀▀▀▀▀▀▀▀▀▀▀▀▀▀▀▀▀▀▀▀▀▀▀▀▀▀▀▀▀▀▀▀▀▀▀▀▀▀▀▀▀▀▀▀▀▀▀▀▀▀▀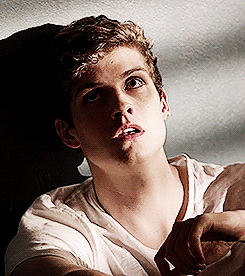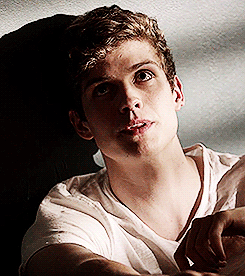 N A M E


Noah Bryson Calloway



B I R T H D A T E


December 18th



A G E


20



O C C U P A T I O N


Medic and Nurse; Apprenticed to The Falls doctor



S E X U A L I T Y


Homosexual
▀▀▀▀▀▀▀▀▀▀▀▀▀▀▀▀▀▀▀▀▀▀▀▀▀▀▀▀▀▀▀▀▀▀▀▀▀▀▀▀▀▀▀▀▀▀▀▀▀▀▀▀▀▀▀▀▀▀▀▀▀▀▀▀▀▀▀▀▀▀▀▀▀▀▀▀▀▀▀▀▀▀▀▀▀
X
▀
X
▀▀▀▀▀▀▀▀▀▀▀▀▀▀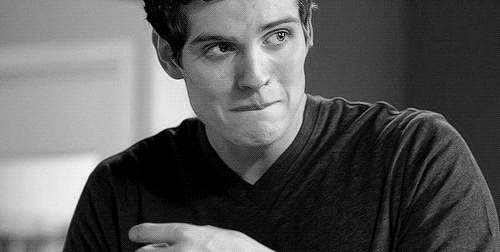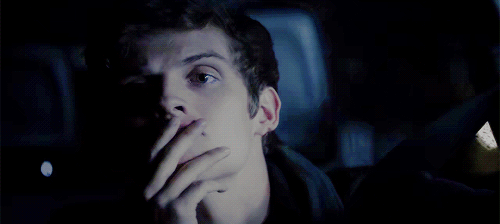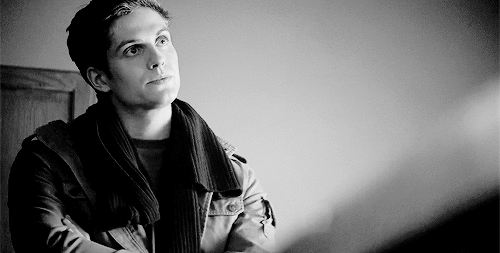 Noah cares. He cares about his family- his two little sisters and father- fills in the gap where his mother should have been. He cares about his friends- the entire group of seven fuck ups that he has to try and keep in some kind of working order. He swears most of them break more bones then the entire town put togetherth. He cares about his patients and his town- even the less desirable people in it. And he cares about Rowan, without whom he is sure he would cease to function.

His empathy and compassion could be considered a fault, because Noah cant seem to let a single person feel any pain. He takes things on that he shouldn't, lets others anguish be his own, and collects people like a hoarder collects things. Noah'd be better off taken care of animals, cause people had a way of hurting him back. Rowan always trusted animals more and Noah always thought he was smart for that. But hes got a hard time saying no to anyone in need, even if a request puts him in harms way.

Even though Noah would rather be mending wounds then making them, hes got one of those 'no shit' attitudes and frankly doesn't like to be fucked with. He hates being taken advantage of most of all and has a good radar for it, a defense mechanism after being used too many times. His last resort is to inflict pain, but once your on Noahs shit list you automatically get to be on Rowans radar. And both boys protect each other fiercely.

With his friends, Noah is sassy and sarcastic. He's known as the mother of the group only because when he's not taking care of them, he's endlessly berating them for everything they do wrong. Noah adores every single one of them, but he also has never felt so much anger for a single group of people. Generally, that rage is simmered under a well placed passive aggressive sarcasm, followed by an an arm fold and a "fix this shit before I have to" look.

His empathy leaves a anxious sort of sadness in him, a pain that he only lets a few see. No one can take on that much without having it affect them somehow. Rowan says its his weakness, cause everyone has to have one, and shoulders it as best he can. Noahs usually jovial and happy at all times, keen on letting his good mood leak onto others… but that anxiousness sneaks up on him at the most random of moments. Thick and tar like, he gets quiet and slow and wants to be surrounded by everyone and no one at the same time. Its enough that it makes it so he cant help and helping is such an innate part of Noahs being that it literally kills him to sit idle.
▀▀▀▀▀▀▀▀▀▀▀▀▀▀
X
▀
X
▀▀▀▀▀▀▀▀▀▀▀▀▀▀▀▀▀▀▀▀▀▀▀▀▀▀▀▀▀▀▀▀▀▀▀▀▀▀▀▀▀▀▀▀▀▀▀▀▀▀▀▀▀▀▀▀▀▀▀▀▀▀▀▀▀▀▀▀▀▀▀▀▀▀▀▀▀▀▀▀▀▀▀▀▀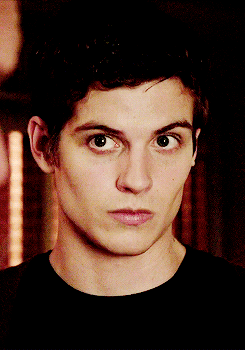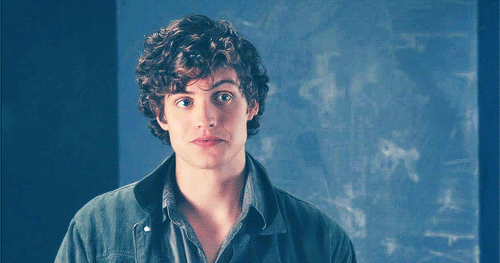 Q U I R K S | H A B I T S
Mothers | Everyone packed an extra pair of winter socks, right? Frostbites a real thing. Noah's got a packing list if anyone needs it.
'Wheres Rowan?' | Has a tendency to panic if Rows not in his immediate range of vision, usually likes to stand near him for that reason
Sarcastic | Noah uses a lot of passive aggressive sarcasm to vent. Usually under his breath or in short quipped remarks about unsupervised idiots with weapons.
Hugs | Greets literally everyone with a hug. Honestly, he's probably the best hugger around, does those engulfing hugs that are just pure warmth.
S T R E N G T H S | S K I L L S
Medic | Knows how to stitch skin, set bones, and heal ailments. Currently in training to go out with the hunters, so he has frontline medical training as well.
Cooking | He runs the house at home and took care of his sisters (and Rowan) growing up. Medic training taught him how to do it on the go as well.
Hand to Hand Combat | His dad did make sure he could defend himself, although Noah generally hates fighting.
F L A W S | W E A K N E S S E S
Controlling | Always in a loving way, but people get pissed off.
His 'moods' | Rows used to them by now, knows when to leave Noah alone or be with him. Its everyone else that should stick clear if Noah isn't his usual bright and caring self.
Firearms | Noahs not so good with guns, though he can hold a knife well enough.
F E A R S
Death of Others | He'd take it personally, even if there was nothing he could have done about it. Death is a shadow that looms over all of Noah decisions. Its what makes him so set on everyone being safe.
▀▀▀▀▀▀▀▀▀▀▀▀▀▀▀▀▀▀▀▀▀▀▀▀▀▀▀▀▀▀▀▀▀▀▀▀▀▀▀▀▀▀▀▀▀▀▀▀▀▀▀▀▀▀▀▀▀▀▀▀▀▀▀▀▀▀▀▀▀▀▀▀▀▀▀▀▀▀▀▀▀▀▀▀▀
X
▀
X
▀▀▀▀▀▀▀▀▀▀▀▀▀▀
Noah always had one of those perfect families everyone dreamed of. A beloved doctor for a father and a school teacher mother, with two younger sisters that look up to their older brother like he's was their hero. Noah was always the sweet kid, the good kid- took care of everyone even though no one really needed taking care of. He loved his father, but he always had a special connection to his mother. She was his best friend, apart from Row- though his mom always said Rowan Cain and Noah actually just shared a soul. In a world that had frozen over and ended, they were a picturesque family that made people think things were finally getting back to normal.

But when Noah was ten, his mom vanished. One of those people that was there one second and gone the next. It wrecked the family, shattered the image they represented. Noah was affected the most, though not as apparently as you'd think for someone so young. Instead of outwardly suffering, Noah internalized his pain so that no one else would suffer from it. Only person he let in was Row, because he couldn't hide anything from him. Noah's father took more patients, started sleeping at the clinic, and became a background character in their life. So Noah took over the house; cared for his sisters, made dinner when his dad didn't show up, and rolled as much responsibility he could into his skinny ten year old frame. When he could, Noah followed his father around and asked question after question about medicine. His younger sisters would call him Doctor Noah, a nickname he secretly cherish, and they'd play pretend hospital when the house clinic was empty. As soon as he was old enough he went and worked at the town clinic, cared for patients along side the nurses, and eventually apprenticed under his father.

It was Rowan that convinced him that he needed medic training along with his clinic duties. Row broke his arm when they were no where near the inner city and Noah was utterly lost, had to make a splint out of a ripped t-shirt and broken stick. He'd cried with relief when he'd finally dragged his boyfriend back to the hospital, but from that day on he started learning everything he could learn about survival medicine. Herbs and tools that he would need, just in case. As safe as he'd felt his inside The Falls, Noah has never trusted that the world outside those walls would remain there forever.

(Adding more as I work things out)
▀▀▀▀▀▀▀▀▀▀▀▀▀▀
X
▀
X
▀▀▀▀▀▀▀▀▀▀▀▀▀▀▀▀▀▀▀▀▀▀▀▀▀▀▀▀▀▀▀▀▀▀▀▀▀▀▀▀▀▀▀▀▀▀▀▀▀▀▀▀▀▀▀▀▀▀▀▀▀▀▀▀▀▀▀▀▀▀▀▀▀▀▀▀▀▀▀▀▀▀▀▀▀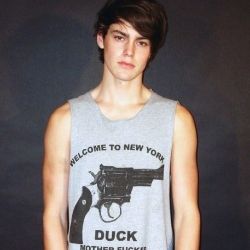 R O W A N C A I N
They met when they were six, first day of school. Rowan was that kid with the scrapped knees, trying real hard not to cry in front of everyone during recess. Noah was the every present caregiver, the kid that pushed past everyone else to make sure Rowan was okay. Simple and sweet, after that day those two boys never left each others sides. When they were younger they were just very close best friends- they couldn't handle not seeing each other for a day and their parents quickly got used to them spending the night on school nights. Noah was the sweet one, the one that didn't take shit from anyone, and Row was the ever present trouble in his life. Trouble that he'd never ever wish away.
Puberty kicked in and both boys never turned their eyes from each other. A joke at first, other kids would make fun of them for their ever present attachment. Row would kick their asses and Noah would let him, ice his hands and chide him on not curving the punch more. It was never a spoken thing when they started dating, just sort of morphed into it once hormones kicked in. Noah just assumed he'd always loved Row and needed to be old enough to realize it. First time they kissed, things just felt right.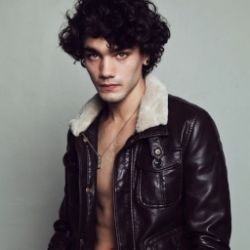 J U L I U S W A L C O T T
WORDS
.
.
.
.
.
.
.
.
.
.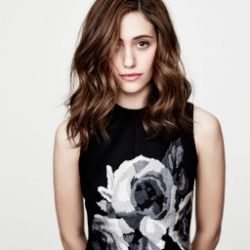 G E N E S I S M O N R O E
WORDS
.
.
.
.
.
.
.
.
.
.
P A C I F I C A S O D H I
WORDS
.
.
.
.
.
.
.
.
.
.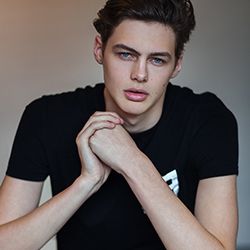 C E C I L H A R T
WORDS
.
.
.
.
.
.
.
.
.
.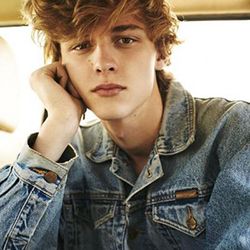 R E G G I E B U R K E
WORDS
.
.
.
.
.
.
.
.
.
.