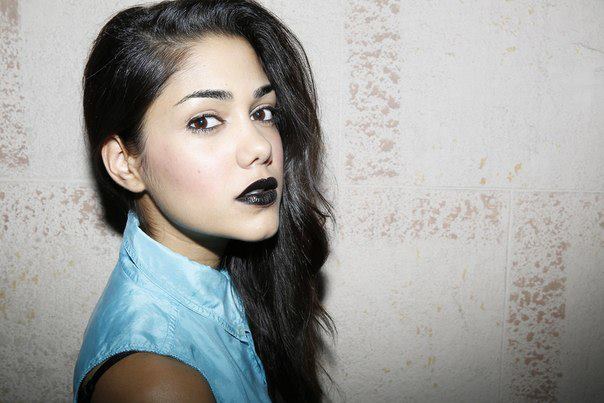 ---
╔
"Somehow, even in the worst of times, the tiniest fragments of good survive. It was the grip in which one held those fragments that counted."
- Melina Marchetta
╝
---
Statistics





Full Name

|| Pacifica Ashana Sodhi



Nicknames

|| Paz



Age

|| 21



Sexuality

|| Bisexual; Female Preference



Occupation

|| Apprentice Huntress
---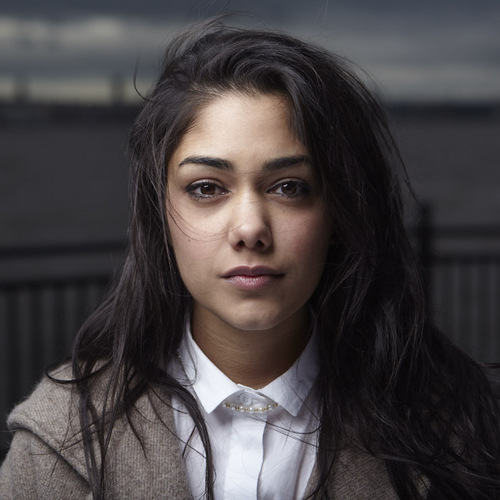 Personality



Saccharine sweet with a hint of lemon. Word of mouth would shed a worse light, but knowing her is much different than hearing passerby gossip. Quiet, yet unreserved. She doesn't play by rules, and at the same time she doesn't outright break them either. An Anomaly in a way, she's known for trouble but is usually only the secondhand cause of it. Just as much a leader as a follower, and determined to never slip into the cracks. She's the kind of person thats known for getting others wrapped around her fingers and keeping them there; case in point, she's always getting Julius into trouble because her dear cousin just can't say no when it comes to her.

Passionate, ambitious, and strong willed. A triple threat in a community that wants nothing to do with her or her kin. When she see's an opportunity she snatches it before anyone else can have the chance to slip it out from underneath her. She's a force to be reckoned with on a good day, and downright unbearably motivated on a bad one. Most people have a hard time telling her off, if only because her strong will is accompanied by a persuasive nature.

One of the few women apprenticing to become a Hunter for the community - and getting that position was a feat all on its own. Paz never wanted anything else besides to get beyond those gates and to see the world for herself. Adventure awaits, and she's determined to find it no matter the cost. One of the main reasons that she never balks at the idea of danger just on the other side. If anything is out there besides frozen wastelands and dismal communities, she wants to be the one to discover it.

On the other hand, where she lacks fear she gains a disadvantage. A reckless nature wrought with danger and the very real possibility of dying young. Arrogant in the way that she thinks she's above the odds. Too wrapped up in her own thoughts of glory to see that she's a danger to herself and others in the way that her curiosity leads her.

Its a good thing and a bad thing that she's too damn nice for her own good. Incapable of dredging up any ill will towards most people. She's dealt with hate all her life and then some, she refuses to spit it right back out at anyone. No matter how badly she wants to.
---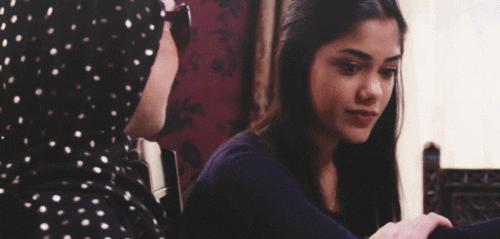 A Deeper Look
Strenghts || Skills
Determination
- Never give up! A motto she follows closely. Even when it pans out badly.
Strong Willed
- She doesn't crack easy, and can continue going on just on the fuel of her will.
Persuasion
- Paz has a way of getting people wrapped around her little finger. Its a talent really.
Ranged Weaponry
- While she's only recently been introduced to heavy weaponry for hunting, she has showed an amazing proficiency at using guns.
Self Defense
- A skill that any self-respecting member of the community would learn.
Hunting & Tracking
- Being an apprentice to a Hunter has given her plenty of know how.
Weaknesses || Flaws
Reckless
- Constantly placing herself and others in harms way on a whim.
Manipulative
- The other side of being persuasive, some people don't take kindly to manipulation.
Pushy
- She doesn't like to take no for an answer, and can be extremely pressuring.
Stubborn
- She doesn't like to back down, no matter the case.
Shameless
- She has very little drive to be embarrassed about things, she says and does things that would make other people blush. In fact, she has a mild lack of filter that contributes to this.
Blind To Danger
- She has a way of not seeing the very real danger in front of her eyes.
Fears
Loneliness
- Theres nothing worse than having nobody to share an adventure with. In her eyes, being alone would be close enough to being nothing at all.
Amputation
- She's seen plenty of people lose their limbs to the cold, frostbite is deadly enough. If your lucky to make it out with one less toe thats alright, but people usually lose a lot more than that.
Backpack
Spare Clothes
Full Waterskin
Magnesium Bar and Flint
Hunting Knife and a Skinning Knife
Thermos
Extra Bullets
---
x
x
x
x
x
x
x
x
A Personal History



A sheep among wolves, in a family that subsists on the simple act of stepping on one another to reach the tip top. Born to perhaps, one of the few sane members of said family. Her mother detached from the rest of the Walcott's in order to live free of suppression. And while their lives weren't perfect by any means, they were much healthier away from the rabble. Essentially, Pacifica grew up on the good side of the tracks. Lake Lofall had no love for the Walcotts, but as a Sodhi, neither her nor her mother faced quite the same level of blatant bias.

Youth lost no small ounce of love for Paz, an adventurer at heart. No matter how often she stumbled upon trouble, she always went back for more. At her side, her partner in crime and cousin, Julius. A Walcott, but not one of the bad ones. He had a lick of sense left in him, even if he didn't act like it sometimes. She loved her cousin more than anything, and for a while, their friendship was the only thing that mattered in the world.

Until they began schooling. With age came a rift, a shift in their perspectives; a small, subtle strain on their relationship. They were splitting paths, quickly growing into their teenager-hood, on the quick and steady path to becoming full fledged members of society. Paz wanted adventure, freedom, she wanted to go beyond those gates and never come back. And she just couldn't reconcile her image of the future with the fact that Julius wouldn't be in it the way she thought he would be. There would be no hunting together in the dim dawns light. There would be no adventure across the barren wetlands.

Paz had to push beyond the sudden, and very scary change in their dynamic duo to continue on this path without growing resentment in its wake. Eventually, and while it came almost too late to matter. Paz began to integrate into various friendships, Reggie being the first, he tied a rope between the gaping chasm that had become of her closeness to her cousin. And from then on, with each new friend, the ties that bound them all became thicker.

She didn't give up on going beyond those gates, but she found a new reason to come back every day. To brave The Falls and its ever growing problems. Becoming a Hunters Apprentice had been a tough and long journey. Nobody really believed she could find the discipline to do it, or a Hunter who would be willing to sign her on as an apprentice. But she found someone who could look past her faults, who saw at her core that even if she wasn't in it with community in mind she would make a fine prospect all the same.