Devan Kohaku Miyamoto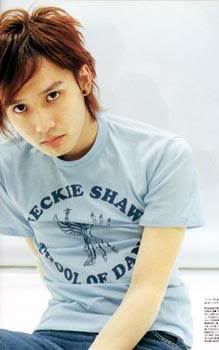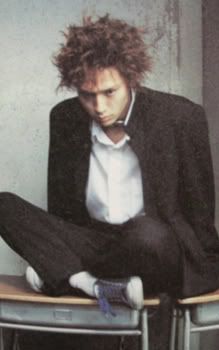 Age: 18
Gender: Male
Orientation: Demisexual
Species: Human
Standing at 5'11"with a lean, somewhat lanky build, his lax movements make for an elegant yet simultaneously choppy pattern something between a zombie and a doll - with startling agility in a fight. His normal walking, however, is usually an arrogant, laid back strut akin to a punk who doesn't give a damn. His skin is pale olive, with completely untapped potential for a nice tan. His eyes are a dark brown, almost black. His hair is auburn or reddish and straight, though in a constant mess he styles with toothpaste and/or maple syrup. He's been poked fun at as being a "pretty boy", but he doesn't see it.
Devan is considerably scar-ridden between childhood abuse and fighting. He has four cigarette burns on his right arm and three on his left, along with a six-inch, somewhat oval-shaped burn scar across his upper left back around the shoulder blade. One four-inch scar lines his left side coming toward his front from a knife wound, and another slightly shorter one comes across his torso just under his ribs from where the same knife skimmed him. On the back of his right calf rests a circular scar from a bullet wound.
Devan wears black slacks, a black blazer over a white dress shirt, and sneakers that were once gray-blue but have devolved into such a muddy brown color it's nearly impossible to determine what color they originally were.