══════════════════════════════════════════════════
══════════════════════════════════════════════════
From the producers that brought you The Real World and Jersey Shore, they have done it again with a new show just like those two combined but entitled The Floribama Shore. The show mixes aspects from previous shows and the new cast of characters hope to be crazier and louder than their predecessors but they are not exactly sure if Panama City Beach is ready for them. The only catch of the show is that each cast member have to work a couple of days a week on the beach.

The show is set in the Florida Panhandle, which is along the beach and stretches all the way to Alabama. Ten young adults have been chosen to spend an entire summer in one of the hottest beach towns along the Gulf Coast, Panama City Beach, to put the real world behind them just for a little while longer and to party it up while they are there. Each cast member is armed with different but incredible life experiences and standing at a crossroads, whether it's ending a relationship, tasting their independence for the first time, or maybe they are just trying to escape their past.

This is the coming of age story that will capture the real thrill and angst of being young while trying to figure out the future of the group that you will come to call family. Even though you are allowed to stock up on food and drinks, even alcohol, there are still local bars, clubs and little shops that surround the house. There are many different reasons for people wanting to go through this experience but whatever the case, it deems to be very interesting.
══════════════════════════════════════════════════
══════════════════════════════════════════════════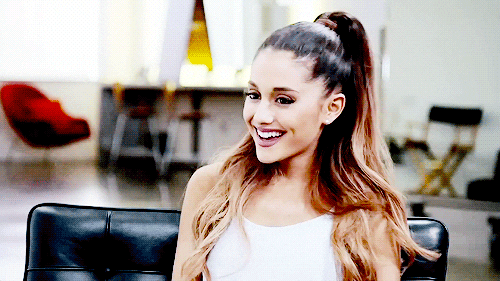 Angelina Giovanni // Twenty-five // Savannah, GA //

#738DCA

// Taken
PLOT
This roleplay is rather plotless as it will focus much more on character relationships and interactions. There will be events making the roleplay prolong, as well and I will be more than happy to hear any ideas that you may have. This isn't just my story, it is our story so your ideas are appreciated.
PG-13 & MATURE CONTENT
All RPG's rules apply whenever it comes to certain situations and while I encourage romance, fade to black when the scene becomes too heavy. I do not mind swearing but do not let every word be a swear word. I am certain that there will be some mature themes in the roleplay, again RoleplayGateway's rule apply.
ACTIVITY & COMMITMENT
Please try your best to be active and committed to the roleplay. I am not asking for a post every single day but a post every three days would be good. I want this roleplay to last for a really long time so your commitment would be greatly appreciated.
COMMUNICATION
I ask that you communicate not only with me but the other writers in the roleplay, too. I understand that life, school and even work may get in the way sometimes but please let us know something and don't leave anyone hanging for a long period of time. So, please communicate with us via Out of Character thread. If you want to drop the roleplay for whatever reason, I ask that you private message me.
CHARACTER SHEET
There really isn't a character sheet but you may use whatever one you can. Please have the basics filled out on the sheet.
CHARACTERS & RELATIONSHIPS
According to the story, these people have been in the south for a really long time and are casted to be on the show. Most might know each other, too. They all will have some sort of relationship with each other, whether good, neutral or even bad. Speaking of which, a relationship thread will be created. I am only allowing nine other people to join and I am not adding more roles because I want this to be small group.
RESERVATIONS
Reservations will last for three days and within that time frame, I would like to see a WIP turned in and you will have at least a week to complete your character. I think that's more than enough time for everyone. In order to reserve, please provide me with the name of your face claim, a 500x281 gif of your face claim and their dialogue code along with there hometown. They must be from the south! They can be born elsewhere. There is no secret code because I hope that you have read the rules.
Taking place in...
There are no characters in this universe yet!
0 posts here • Page 1 of 1
0 posts here • Page 1 of 1
Arcs are bundles of posts that you can organize on your own. They're useful for telling a story that might span long periods of time or space.
There are no arcs in this roleplay.
There are no quests in this roleplay.
Here's the current leaderboard.
There are no groups in this roleplay!
Welcome home, Promethean. Here, you can manage your universe.
Arcs are bundles of posts from any location, allowing you to easily capture sub-plots which might be spread out across multiple locations.
You can create Quests with various rewards, encouraging your players to engage with specific plot lines.
Settings are the backdrop for the characters in your universe, giving meaning and context to their existence. By creating a number of well-written locations, you can organize your universe into areas and regions.
Navigation
While not required, locations can be organized onto a map. More information soon!
There are no groups in this roleplay!
There are no characters in this universe yet!
By creating Collectibles, you can reward your players with unique items that accentuate their character sheets.
Once an Item has been created, it can be spawned in the IC using /spawn Item Name (case-sensitive, as usual) — this can be followed with /take Item Name to retrieve the item into the current character's inventory.
Give your Universe life by adding a Mob, which are auto-replenishing NPCs your players can interact with. Useful for some quick hack-and-slash fun!
Mobs can be automated spawns, like rats and bats, or full-on NPCs complete with conversation menus. Use them to enhance your player experience!
Current Mobs
No mobs have been created yet.
Locations where Mobs and Items might appear.
You can schedule events for your players to create notifications and schedule times for everyone to plan around.
Add and remove other people from your Universe.
The Forge
Use your INK to craft new artifacts in The Floribama Shore. Once created, Items cannot be changed, but they can be bought and sold in the marketplace.
Notable Items
No items have been created yet!
The Market
Buy, sell, and even craft your own items in this universe.
Market Data

Market conditions are unknown. Use caution when trading.

Quick Buy (Items Most Recently Listed for Sale)
There are no characters in this universe yet!
None
Discussions
Topics

Replies
Views

Last post
Most recent OOC posts in The Floribama Shore
I'd be up for taking on another character if we're short on numbers!
Hey there, guys! Sorry for getting back with you all so late but work has been exhausting. Anyways, I will look over and accept characters in a few along with update the front page.

Also, if no one else shows interest in this, I am happy to have this be a 1x1x1x1, if you guys are up for it?

Just let me know, please.
Hey! I wanted to reserve a spot for a male character with the face claim of the beautiful Brandon Flynn with a wonderful hex code of

#6586D3
. He'd be from the small little southern town of
Savannah, Georgia
. Also, if I need to I can change the face claim. But the purpose of the younger looking face claim, is the butt of a joke for his character.
Fun Fact: I could take an hour drive and reach one of the clubs they go to in the actual show xD
I submitted a character before I remembered I was supposed to comment here first! Sorry, it's been a couple years since I was on here!
The character I submitted is male, from Atlanta, GA. FC is Dylan Sprouse & Hexcode was
#2FAEA9
.
Let me know if there's anything you want me to do/change!
Hey Cliff! Could I reserve a female character from Atlanta, Georgia? Her FC will be Halsey, and her hex will be

#0f544f

. Let me know if you want a different gif!


Hey, everyone! Welcome to the roleplay!

Please make sure you reserve and ask any questions that you have below. :3 Do not forget about the reservation requirements, as well.

We'll be starting the roleplay about a week or two into their journey, so everyone's character should have an impression on the other characters. I think that should be good.