LAKEWOOD, 1965
[Excerpt pulled from a 1965 edition of
The Lakewood Reporter
]
"
...Local police were called to the site of a domestic dispute at the Marion residence, because neighbors had heard screams and cries coming from within. When they arrived; the bodies 65 year old Mary Marion, 61 year old James Marion and their 17 year old son James were found laying face down in the kitchen, a large puddle of blood having pooled and a nearby window smashed. Police are calling it a robbery attempt gone wrong, but homicide is still on the table. Despite the gruesome scene, it appears that all scheduled fall festivities will proceed as planned, although concerns have risen due to the number of adolescents that are set to participate...
."
LAKEWOOD, 1985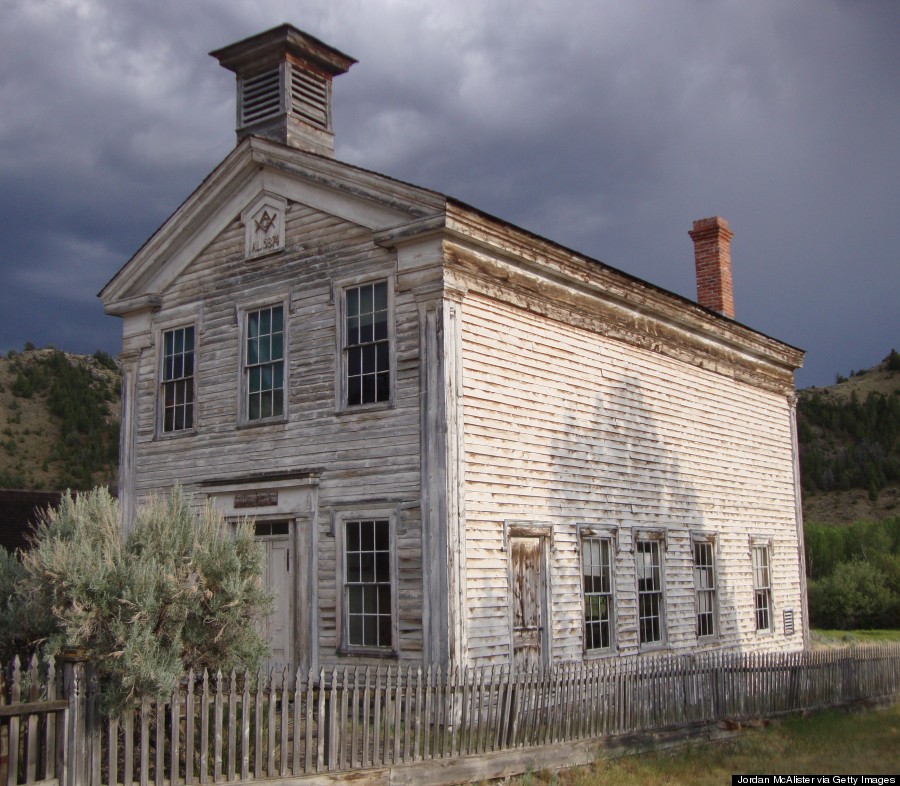 [Excerpt pulled from a 1985 edition of
The Lakewood Reporter
]
"... yet another murder has occurred, this time at the Freemason Lodge with all 14 members found mutilated and strewn about up to the wooden rafters..."
LAKEWOOD, PRESENT DAY [JUNE 1ST, 2018]
School is out, and that means all Hell can break loose outside of four rat infested, crumbling walls and corporal dunce-cap punishments; a teacher that prefers to use a bat instead of a ruler, a principal that seems too comfortable with suggesting "quality time" with his students, meat from a slaughterhouse that always seems to be stocked with mystery meats, a PTA bake-sale/annual blood drive in which all Lakewood residents
must
give back to their community. The local newspaper declares that all is well and good in this tiny tourist trap, but is it really? With all these cover ups, who can be so certain of that? The friend you grew up with may just be a complete stranger....
Or a murderous supernatural entity.
1:No God Modding or Auto hitting.
2:Romance with every gender is allowed, but take other things to private messaging if it gets like that.
3:Bullying others OOC is not okay, you can be harsh in the roleplay but if you have personal issues with someone, talk it out privately.
4:No Mary/Gary Sues. Everyone has flaws.
5:No OP characters!
6:Death should be discussed with all members before it occurs.
7:Please let the admin know when you're going to be away for awhile!
Taking place in...
Arcs are bundles of posts that you can organize on your own. They're useful for telling a story that might span long periods of time or space.
There are no arcs in this roleplay.
There are no quests in this roleplay.
Here's the current leaderboard.
There are no groups in this roleplay!
Welcome home, Promethean. Here, you can manage your universe.
Arcs are bundles of posts from any location, allowing you to easily capture sub-plots which might be spread out across multiple locations.
You can create Quests with various rewards, encouraging your players to engage with specific plot lines.
Settings are the backdrop for the characters in your universe, giving meaning and context to their existence. By creating a number of well-written locations, you can organize your universe into areas and regions.
Navigation
While not required, locations can be organized onto a map. More information soon!
There are no groups in this roleplay!
By creating Collectibles, you can reward your players with unique items that accentuate their character sheets.
Once an Item has been created, it can be spawned in the IC using /spawn Item Name (case-sensitive, as usual) — this can be followed with /take Item Name to retrieve the item into the current character's inventory.
Give your Universe life by adding a Mob, which are auto-replenishing NPCs your players can interact with. Useful for some quick hack-and-slash fun!
Mobs can be automated spawns, like rats and bats, or full-on NPCs complete with conversation menus. Use them to enhance your player experience!
Current Mobs
No mobs have been created yet.
Locations where Mobs and Items might appear.
You can schedule events for your players to create notifications and schedule times for everyone to plan around.
Add and remove other people from your Universe.
The Forge
Use your INK to craft new artifacts in The Fools in Summer. Once created, Items cannot be changed, but they can be bought and sold in the marketplace.
Notable Items
No items have been created yet!
The Market
Buy, sell, and even craft your own items in this universe.
Market Data

Market conditions are unknown. Use caution when trading.

Quick Buy (Items Most Recently Listed for Sale)
None
Discussions
Topics

Replies
Views

Last post
Most recent OOC posts in The Fools in Summer
This is the auto-generated OOC topic for the roleplay "
The Fools in Summer
"
You may edit this first post as you see fit.