The FOUR CHOSEN are from any land and can be any size,weight , and some can be the most of hideous of course but it all falls into what they can acheave by themselves alone and the world they are born into is called Earth the rise of humanity but the fall of mankind on the year of 2072 and it all was thrust into the four chosen who each have a life span of 100 years and when they die another four are chosen and gifted with the Mark of substained power to shift humanity and Bring power to themselves while only they can live forever. Their Home ~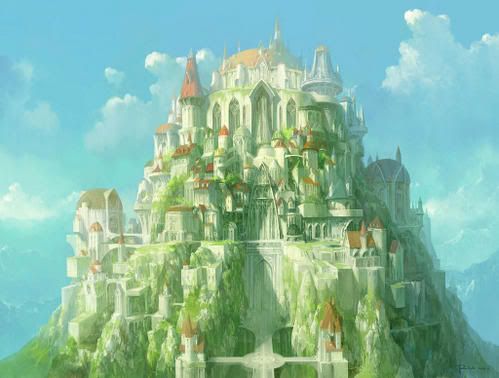 And only the Chosens lovers can change their life with one touch of a gentle kiss they can find which one is destined for them and that can only lie in the other Four Chosen
Daedra~ The Hunters who used to be Chosen that were evil souls that cant live without blood and flesh
The Finals are the only elders that can test the chosens powers ( Reserved )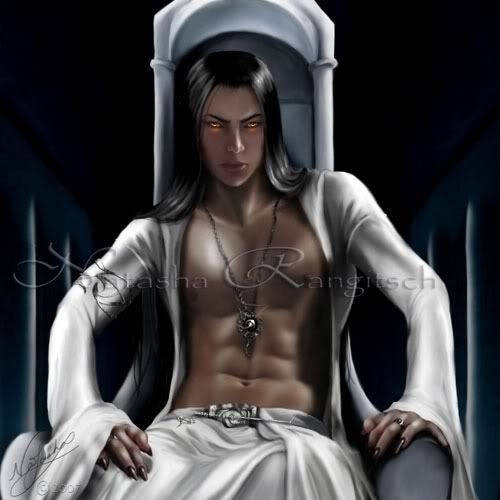 And last , the chosen must have powers that come from the leneage of the last hundred chosen which include
Fire
Water
Love attraction
Supreme power
Strong speed and strength
Dark magicka
White light
Characters ~
Chosen ( Boy 1) Taken by Ashtonwolf
Has any type of power but comes from a rich side of the throne such as England or Egypt and can Immensley see the future which is his side power but is brave kinded and is the warrior type that you can count on in a fight and is a friend of a friend where a relationship can forge anytime and anywhere, just call him.
( Likes Chosen girl 2)
Chosen ( Girl 1)Taken By LaxMarie
A Leader in any way that would brawl before look at herself in the mirror like any other royalty of a throne. Comes from the Dark,Poor sides of Missisippi and has many scars from previous battles. Side powers include incredible Reflexes . Can be your friend with just one Brawl that you have to win anyways
( Hates Chosen boy 1 )Relationship can evolve
Chosen ( Boy 2)Taken by IcryForAfamily
Is a Very dark and silent person who only speaks when not talked to and just cares about how much he can have and when it comes to him not having a side power thats amazing since all he can do is create water and life. Comes from the Highest part of throne and hails somwhere around California.
( Flirts with chosen Girl 2 )
Chosen( Girl 2) Taken by Foreverxraining
There is only one Large fact about her and that is when she gets her Money or gold on time. Her side power Is Invisibility which she uses to
pickpocket the rich and keep for herself which is no Robin Hood.Hails from Either America or Australia .
( Keeps it to herself )
Well im all done here after all The War of The LEGION wont End it will begin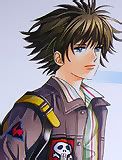 w
Taking place in...
1 posts here • Page 1 of 1
1 posts here • Page 1 of 1
Arcs are bundles of posts that you can organize on your own. They're useful for telling a story that might span long periods of time or space.
There are no arcs in this roleplay.
There are no quests in this roleplay.
Here's the current leaderboard.
There are no groups in this roleplay!
Welcome home, Promethean. Here, you can manage your universe.
Arcs are bundles of posts from any location, allowing you to easily capture sub-plots which might be spread out across multiple locations.
You can create Quests with various rewards, encouraging your players to engage with specific plot lines.
Settings are the backdrop for the characters in your universe, giving meaning and context to their existence. By creating a number of well-written locations, you can organize your universe into areas and regions.
Navigation
While not required, locations can be organized onto a map. More information soon!
There are no groups in this roleplay!
By creating Collectibles, you can reward your players with unique items that accentuate their character sheets.
Once an Item has been created, it can be spawned in the IC using /spawn Item Name (case-sensitive, as usual) — this can be followed with /take Item Name to retrieve the item into the current character's inventory.
Give your Universe life by adding a Mob, which are auto-replenishing NPCs your players can interact with. Useful for some quick hack-and-slash fun!
Mobs can be automated spawns, like rats and bats, or full-on NPCs complete with conversation menus. Use them to enhance your player experience!
Current Mobs
No mobs have been created yet.
Locations where Mobs and Items might appear.
You can schedule events for your players to create notifications and schedule times for everyone to plan around.
Add and remove other people from your Universe.
Orphanage
By marking a character as abandoned, you can offer them to your players as pre-made character sheets.
The Forge
Use your INK to craft new artifacts in The Four Chosen. Once created, Items cannot be changed, but they can be bought and sold in the marketplace.
Notable Items
No items have been created yet!
The Market
Buy, sell, and even craft your own items in this universe.
Market Data

Market conditions are unknown. Use caution when trading.

Quick Buy (Items Most Recently Listed for Sale)
None
Discussions
Topics

Replies
Views

Last post
Most recent OOC posts in The Four Chosen
I was wondering if i could reserve a elder?
Hello,
May I please reserve chosen girl number 1? If it is only taken just let me know. I would love to play her.
May I reserve Boy 2? I'll have the character up soon :D
May I reserve chosen girl 2?
welcome 2 join anytime :)
Could I reserve the Chosen girl 2?

EDIT: I'm sorry, I'm gonna have to take that back actually. I just realized how many big RPs I'm starting and I think it's a little too much on my plate.... sorry that was so sudden.
This is the auto-generated OOC topic for the roleplay "
The Four Chosen
"
You may edit this first post as you see fit.