Through high school, a group of friends formed and bonded through the years. They had underwent hardships and lived wonderful memories together until graduation, where it was time for the pals to part. However, because they all coincidentally planned to stay in Japan for some time for whatever reason, they would be able to make what was known as... The Friends House.
These friends put their money together towards a semi-large home for six so then they may all live together and support another while they either attended college classes or any other dreams they were to pursuing. This way of life was easier for those who wanted to get away from their family and those who didn't have enough money to live on their own.
Living together, however, may bring unexpected rturns of events. Rivalry, deeper relations, love triangles, drama, good, bad, and ugly: they may all come their way.
How will you play out this story?
A very simple character-driven roleplay. Read the rules for more info~<3

Robin Francois
-
Played by HolyJunkie
Satoshi Sonoda
-
Played by Admireatstuff
Male 3
OPEN
Nobuko Hidei
-
Played by Arête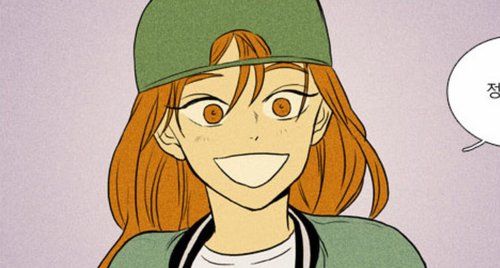 Ayana Ross
- Played by
Dae Mec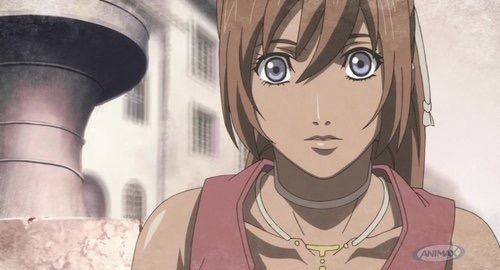 Female 3
OPEN
If necessary, I will allow extra characters.
Character Sheet:
Code: Select all

[center][size=200]|| INSERT NAME HERE ||[/size][/center]
[center][img]INSERT IMAGE URL HERE[/img][/center]

[hr][/hr]
[hr][/hr]
[center][size=150][i]INSERT QUOTE HERE[/i][/size][/center]
[hr][/hr]

[center][b]|| Theme Songs ||[/b]
||[url=link]NAME[/url][/center]


[hr][/hr]
[b]|| Full Name ||[/b]
(What is your full name?)
[b]|| Age ||[/b]
(18-22)
[b]|| Sex ||[/b]

[b]|| Birthdate ||[/b]

[b]|| Romantic Interest ||[/b]
( Can be left to TBA )
[b]|| Role ||[/b]
(Are you Male 1? Male 2? Female 1? Female 2?)
[hr][/hr][center][size=200]Appearance[/size][/center][hr][/hr]


[b]|| Hair Color ||[/b]

[b]|| Eye Color ||[/b]

[b]|| Skin Tone ||[/b]

[b]|| Height ||[/b]

[b]|| Physical Description || [/b]


[hr][/hr][center][size=200]Mentality[/size][/center][hr][/hr]
[b]|| Personality ||[/b]
( What is your character's personality?)
[b]|| Likes ||[/b]
(Max 5) ( What do they like)
[b]|| Dislikes ||[/b]
(Max 5)(What do they dislike?)

[b]|| Fears ||[/b]
(What scares them the most, this may be helpful to any characters who wish to spook you a little. ;) )
[hr][/hr][center][size=200]History[/size][/center][hr][/hr]

[b]|| Biography ||[/b]
(What was your life like in childhood and in highschool?)

[b]|| (Did you read the rules?) ||[/b]


The rules are always subject to change.
Write at decent amount- a good minimum is 2 paragraphs.
Needless to say, one-liners are unacceptable
Reservations last 2 days.
Everything other than slurs, derogatory terms, sensitive issues, and sex is allowed IC. I can't stop you in PM's, but none of that here.
No god-modding, power-playing, etc, etc
Post at least three times a week.
If you will be going away for awhile, please update us in the OOC.
Put "Elmo's World" under Did you read the rules? section in your character sheet.
Be decent and polite in OOC.
Failure to heed these rules will lead to a buttkicking (jk but you will be kicked out after three strikes)
Taking place in...
5 posts here • Page 1 of 1
5 posts here • Page 1 of 1
Arcs are bundles of posts that you can organize on your own. They're useful for telling a story that might span long periods of time or space.
There are no arcs in this roleplay.
There are no quests in this roleplay.
Here's the current leaderboard.
There are no groups in this roleplay!
Welcome home, Promethean. Here, you can manage your universe.
Arcs are bundles of posts from any location, allowing you to easily capture sub-plots which might be spread out across multiple locations.
You can create Quests with various rewards, encouraging your players to engage with specific plot lines.
Settings are the backdrop for the characters in your universe, giving meaning and context to their existence. By creating a number of well-written locations, you can organize your universe into areas and regions.
Navigation
While not required, locations can be organized onto a map. More information soon!
There are no groups in this roleplay!
By creating Collectibles, you can reward your players with unique items that accentuate their character sheets.
Once an Item has been created, it can be spawned in the IC using /spawn Item Name (case-sensitive, as usual) — this can be followed with /take Item Name to retrieve the item into the current character's inventory.
Give your Universe life by adding a Mob, which are auto-replenishing NPCs your players can interact with. Useful for some quick hack-and-slash fun!
Mobs can be automated spawns, like rats and bats, or full-on NPCs complete with conversation menus. Use them to enhance your player experience!
Current Mobs
No mobs have been created yet.
Locations where Mobs and Items might appear.
You can schedule events for your players to create notifications and schedule times for everyone to plan around.
Add and remove other people from your Universe.
The Forge
Use your INK to craft new artifacts in The Friends House. Once created, Items cannot be changed, but they can be bought and sold in the marketplace.
Notable Items
No items have been created yet!
The Market
Buy, sell, and even craft your own items in this universe.
Market Data

Market conditions are unknown. Use caution when trading.

Quick Buy (Items Most Recently Listed for Sale)
None
Discussions
Topics

Replies
Views

Last post
Most recent OOC posts in The Friends House
There have been no posts in the OOC topic for this roleplay!