Your walking down the street,and get a you get a mysteryous phone call. You answer it and say
"Hello?"
The man, on the other end says
"Your my next victum, I'm coming for you. . ."
He said to you. You gasp.
"W-who are you?"
you ask him and he says.
"You'll see in good time my dear."
He laughed. You quickly hung up and headed to the nearest store an used their phone to call the police. They say to go to The Gate Keeper. You'll be sae there, Well thats what they think. The trip will take 10 days and 9 nights. When your on your trip you meet others in the same postion as you are in. When you get to The Gate. You need to have everyone you met to get in to see the Gate Keeper and his daughtr. If you loose one of the eens you met you'll have to go back and get them to get into The village upon The Gate. Hopefully you make it in time and not let the killer slip in with you. If he gets i he might get to The Gate Keepers daughter Katy. You don't want that now do you? So youhave to make sue you warn The Gate Keeper before the Killer gets to her. You'll also be save there, so he can't get you or hurt you. But. . .Will you survive the trip?
Roles
The Killer-Taken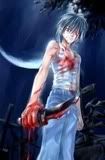 The Gate Keeper-Open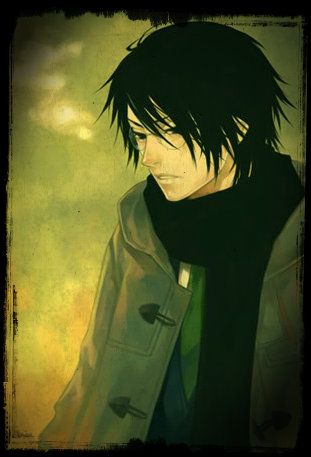 Katy-Taken
Guards of the Gate[2 of them]-Open
*-Reserved
*-Open
Runner's[8 of them]-Open
Gilrs:
*-Taken
*-Open
*-Open
*-Open
Guys:
*-Taken
*-Open
*-Open
*-Open
Skelly:
Code: Select all

Name:
Age:
Gender:
Likes:
~
~
~
Dislikes:
~
~
~
Crush:
[center]
[center]
Rules
1.Repect.
2.You may have powers
3.Can have more then one Charater.
4.Don't just make a charater and not use him/her.
5.Post up to 100-120 word per post.
6.Anyone can post first.
7.Reservations only last 48 hours
8.Don't fight in rp.
9.You may have releationships in This Rp.
10.Any questions? Pm me.
11.Enjoy!
Taking place in...
2 posts here • Page 1 of 1
Setting
1 Characters Present
Tag Characters »
Add to Arc »
She makes her way down the street to start her trip. She has a bag of stuff, for the trip. While she's walking down the street, she looks around to make sure no body is following her. No body is..Or it doesn't look like anyone is. She was very nervous about taking this 10 day trip. She didn't know if she would survive or not, she just hopes she does.
"What would happen if they don't make it there in the 10 days?"
She thought that till she got to the edge of the town she was in. She took a deep breath and headed out. She's never been outside of town before, she didn't know what to expect.
She took her fist step out and then signed and kept walking. She looked around while she walked. There wasn't much to see out there.
---
Starling was walking quickly, head down, duffel bag hanging on her back. She was nearly running, determined to make it in less than 10 days. She didn't want to die, she was to young to die. Star looked at the sign that was the name of her town, and touched it one last time before sprinting out of the town, running as fast as she could.

Starling didn't like the fact that she could die, she was scared of death, and she didn't want to make friends with any of these people beyond the Gate. Star just wanted to get there, get him off her tail, and get back home. She had a life, a loving adoptive family, and a pet dog...she hated leaving her dog.

As she walked, she looked around. God protect me, Starling prayed quietly.
---
2 posts here • Page 1 of 1
Arcs are bundles of posts that you can organize on your own. They're useful for telling a story that might span long periods of time or space.
There are no arcs in this roleplay.
There are no quests in this roleplay.
Here's the current leaderboard.
There are no groups in this roleplay!
Welcome home, Promethean. Here, you can manage your universe.
Arcs are bundles of posts from any location, allowing you to easily capture sub-plots which might be spread out across multiple locations.
You can create Quests with various rewards, encouraging your players to engage with specific plot lines.
Settings are the backdrop for the characters in your universe, giving meaning and context to their existence. By creating a number of well-written locations, you can organize your universe into areas and regions.
Navigation
While not required, locations can be organized onto a map. More information soon!
There are no groups in this roleplay!
By creating Collectibles, you can reward your players with unique items that accentuate their character sheets.
Once an Item has been created, it can be spawned in the IC using /spawn Item Name (case-sensitive, as usual) — this can be followed with /take Item Name to retrieve the item into the current character's inventory.
Give your Universe life by adding a Mob, which are auto-replenishing NPCs your players can interact with. Useful for some quick hack-and-slash fun!
Mobs can be automated spawns, like rats and bats, or full-on NPCs complete with conversation menus. Use them to enhance your player experience!
Current Mobs
No mobs have been created yet.
Locations where Mobs and Items might appear.
You can schedule events for your players to create notifications and schedule times for everyone to plan around.
Add and remove other people from your Universe.
Orphanage
By marking a character as abandoned, you can offer them to your players as pre-made character sheets.
The Forge
Use your INK to craft new artifacts in The Gate Keeper. Once created, Items cannot be changed, but they can be bought and sold in the marketplace.
Notable Items
No items have been created yet!
The Market
Buy, sell, and even craft your own items in this universe.
Market Data

Market conditions are unknown. Use caution when trading.

Quick Buy (Items Most Recently Listed for Sale)
Newest
an unusual orphan boy whom is secretly a psychopath that believes he is working for god however is being used to murder by a demonic entity he killed his family and acts normal at first glance
Trending
an unusual orphan boy whom is secretly a psychopath that believes he is working for god however is being used to murder by a demonic entity he killed his family and acts normal at first glance
Most Followed
an unusual orphan boy whom is secretly a psychopath that believes he is working for god however is being used to murder by a demonic entity he killed his family and acts normal at first glance
None
Discussions
Topics

Replies
Views

Last post
Most recent OOC posts in The Gate Keeper
would it at all be possible to reserve the Gate Keeper? I do believe I could pull it off quite well.
Can i reserve a male runner

EDIT: Sorry... Forget this... sorry I changed my mind about this
I'll reserve for one of the guards. He'll be up soon.
Well, you can do anything wth the charater sheet, What ever you like is fine. I'll accept anything.@ Deathliger

Ladt Inali: The Gate keeper is the one who owners the Gate and the village inside. He has a daugter Katy. When ever something goes wrong he's the one to fix it. His Gate Village is one of the savest places to be when in trouble. For the runners they are the ones who are being threatened by the killer, They need to get to the Gate intime before and if the killer catches them, they might not make it. thats a little more on the charaters.
i would like to know a little more about the roles of the gate keeper and runners please
48Hours? I will have it up in like 2 hours xD

Question: Can I put more information on my character sheet and if so how much information should I put on it? Should I just finish the sheet and have you look over it or something? Owo
Yes you may reserve the Killer. You'll need to have him in, in the next 48 hours
I would like to reserve the Killer if the role still needs to be filled. If not I would like to reserve a Male Runner role.
This is the auto-generated OOC topic for the roleplay "
The Gate Keeper
"
You may edit this first post as you see fit.