---
---
"The True Work Of Art Is But A Shadow Of The Divine Perfection."
~ Michelangelo
---
---
---
---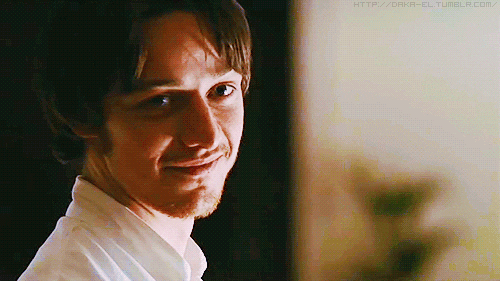 FULL NAME
Edmund Peter Gray
NICKNAMES
Ed/Eddy: Dislikes but has grown use to it from constant use.
Pete: Just dont.
Boss: Use to only happen at work but its grown into a common nickname somehow.
Gray: Very common but he neither dislikes or likes it.
DATE OF BIRTH:
February 11th
AGE
Twenty-Nine
OCCUPATION
Artist/Gallery Owner
GENDER
Male
SEXUALITY
Herterosexual
DIALOGUE COLOR
Dialogue:
#060e2d
|| Thought:
#2b3145
---
---
---
---
PHYSICAL DESCRIPTION
Edmund is a tall man at 6'1Ft and is considered almost classically handsome with thick dark mocha colored hair, bright clear blue eyes, and a clear creamy complexion. He is well toned, closer to being considered muscular but is just slightly to tall with limbs that are just barely to long that instead make him wiry. Due to how well he takes care of his body, and the naturally lean build of his body, he is actually underweight for his weight at 140LBs. Only four pounds light and it doesn't make that big of a difference but it does make him self conscious.
He is the type of man that can pull off a canvas sack, luckily for him Edmund can afford incredibly flattering clothing. Typically a nice pair of jeans and button up type of guy he is also very versatile, being able to easily feel comfortable in old worn jeans and a T Shirt or a pair of thousand dollar slacks and a Italian silk shirt.
Edmund isnt the type of guy to take time out of his busy day to get his hair cut, or even to shave, so there are days and even weeks at a time when his hair becomes shaggy and his 5 O'clock shadow is more like full scale homeless beard. Even when his is being to lazy to properly clean up his appearance he always makes sure that he at least looks tidy.
Edmund's Style
PERSONALITY
✦
Persuasive
✦
Intelligent
✦
Compassionate
✦
Procrastinator
✦
Controlling
✦
Competitive
✦
Absent Minded
✦
Stubborn
✦
Loyal
Edmund is a pretty well rounded person, persuasive but gentle never pushing someone that they shouldn't do. Giving them logical reasons to do something they should or to not do something that they shouldn't, this was a skill and a fundamental part of his personality from early on. He was often brought in on meetings from a young age because he could talk anyone into seeing his point. It didn't mean that they would have to agree but he could at least get them to admit that his reasoning's had worth. It helped that he was extremely intelligent, it made everything he said, and says, have more worth. No one ever feels as if he is just BSing them into something but feels as if his points are logical and well thought out enough to think about. He is also one of the most compassionate people to ever exist. Yes it makes it hard for him to harm anyone or anything even f it is for the better good because his empathy is so strong but this is a trait that is often appreciated more then the fact that he is so persuasive.
Though, he is probably one of the biggest procrastinators around. Showing up to meeting late, more often then not having to rewear an outfit from the week before sense he forgot to do his laundry. Compared to his good traits this seems like a little thing but add it to the fact that he is absent minded, which means absent minded and controlling, especially to those he loves. He doesn't take no well when he thinks what he is doing is for the best and will become irritated the more someone thwarts his attempts at 'helping' them even if what he is wanting to do would be more like taking over. It makes him both a lovable person and someone most people secretly hate. All in all he is well rounded, good traits that keep him in good favor and bad that remind people he is still just human in ever sense of the word.
LIKES
✔
Nights with a full moon: There is just something about sitting outside in the chilly night air and being able to see the shadows and outlines of the trees, its soothing.
✔
Warm breezy days: It reminds him of traveling with his father when he was younger.
✔
Hot mint tea: Edmund hates tea normally but there is something about the smell and the taste that reminds him about the good times he had with his mother.
✔
Interesting Stories: Who doesnt like good stories? Edmund sets aside two hours each day to read even if he is extremely busy.
✔
Comfortable clothing: Sense Edmund works alot and most of the time has to dress rather stuffy for his tastes so he enjoys and loves being able to sit around in sweats and Tshirts.
DISLIKES
✖
Seeing others in pain: Growing up in an abusive home left Edmund broken but protective over others and as such he hates seeing others in pain.
✖
Nightmares: There isnt way he could have gotten out of his childhood without having a few scars on his mind, which of course have turned into nightmares over the years.
✖
Cold winter nights: Chilly is one thing but cold is a whole different matter. He hates how his fingers tingle as the warm back up, how it makes his nose red, how the only way to stay warm is to way a ton of layers which of course makes him look bulky.
✖
Snooty People: Seeing how 90% of his clientele is 'snotty' its kinda obvious that he being a sweet man would soon grow a dislike to them.
✖
Suits: Seeing how he loves comfortable clothing this isnt a surprising statement.
FEARS
☠Ornithophobia: The fear of birds. Don't ask what happened or when it started, he wont tell you. Its a secret he keeps close to his chest.
☠Claustrophobia: Fear of small spaces, most of his friends know of his mothers mental health issues and know that when it got really bad instead of just beating him she would lock him in a dark chest.
☠The Dark: As stated in his history, hours in a pitch black chest.
---
---
---
---
BIOGRAPHY
After a one night stand on New Years Eve, Margo Evens found herself pregnant. This was worse news then ever for the twenty year old because she had recently been diagnosed with extreme Bi polar disorder and she knew she wouldn't be able to raise the child herself, after months of searching she finally found Kyle McVoy and admitted not only to being pregnant but to her mental illness. One look at the slightly round five month belly she had and her scared eyes told Kyle she spoke the truth and he told her that he would take care of her and their child.
Edmund was born mid after noon four months later and with just a few ups and downs mostly on Margo's part their life was a good one, but all good things must come to an end and the peaceful life ended due to Kyle's job. As a International Art Dealer Kyle moved around alot, now the company he was with sent him to a beautiful but small town known as Plinktin to find some rare historic pieces of Art that had been missing for over a century. Not a bad place to be stationed sense it was relatively peaceful with no rushing traffic and sweet neighbors but Margo didn't want to drag their year old child across the country so she was left to raise him for the next couple of years alone. Though she loved her child, Margo's sickness made her unpredictable especially sense she often forgot to take her pills without someone reminding her, so their way of life quickly spiraled out of control and when Kyle was finally able to return he found a little boy that was way to self reliant and a woman who was lucid on minute and deranged the next. Some time between founding out about his child and being stationed away from her he had fallen in love with Margo. This made it where he couldn't leave her but he was suddenly spending a lot more time in the Office then he was before he left and was rarely home.
When Edmund was seven his mom flew into a rage and beat the poor boy senseless telling him it was all his fault that his father never came home before looking him in a small cramped chest in the attic, this wasn't the first time this happened but it was the most life altering. He spent three days in the chest because she forgot about him, after Margo and Kyle's frantic calls to police and a search of the neighborhood the Police finally decided to check out the house. To see him maybe Edmund had returned home and then hid when he heard the yelling, thinking he was in trouble. When found in the chest Edmund looked at his mothers confused face and decided to lie to the Officers saying that he had been playing by himself and somehow got trapped. After that life was pretty good again, his mother was back on her pills and his father was home quite often. It wasn't until he was twelve and starting to make friends in school that the next big traumatizing event happened. A bird had made its nest in the chimney and his mother, who had been 'forgetting' to take her pills more and more, wanted a fire so she forced him to go up on the roof to clean out the birds nest. Only it wasn't just a couple of birds, somehow a whole flock had managed to make it their home and because she had decided he was taking to long his mother lit a fire which sent the whole flock flying out scaring the boy. He can still remember very vividly the sounds of the birds as the tried to escape a fiery death as the flew toward him and he can remember the fly sensation he had before his body hit the ground hard.
Instead of being worried, Margo grabbed the boy and dragged him into the house not realizing he had landed on one of the pretty metal spikes that had once boarded the pathway to the house, the dragging motion caused a deep laceration on his back. Now when she realized what had happened Margo rushed him to the hospital, it was only five months later that Edmund came home from school and found his mom 'asleep' in her bed, foam around her blue lips and eyes glassy. Whether it was from a deep understanding that she was getting worse and was harming her child or simply wanting to make amends for all the horrible things she had done to her son and his father, she had taken all of her antipsychotics and all of her sleeping pills in one go. Killing herself, her last selfish action was not writing a note and leaving a son who did love her dearly and a man who she had been living with for almost twelve years without answers while grieving.
Now, for the next seven years Edmund traveled with his father when not at school. Only a couple of years after his mothers death his father opened his own Gallery. Between the travelling and spending much of his free time after school at the gallery it created a deep and passionate love for art within the boy which it what he later majored in at school, it was only a few years after graduating when he was twenty-two that his father passed away. Being thrust into the position of power was unsettling but he got use it and proved himself to be a sweet and kind boss. What he hadnt known until after his fathers death though was his father had been the youngest and last living son of a very wealthy 'blue blooded' business man, which then made Edmund a very wealthy man on his twenty fifth birthday.
MISCELLANEOUS
Anything else you want to add? Face Claim, Pets, Quirks?
---