"Trying not to die"
---
---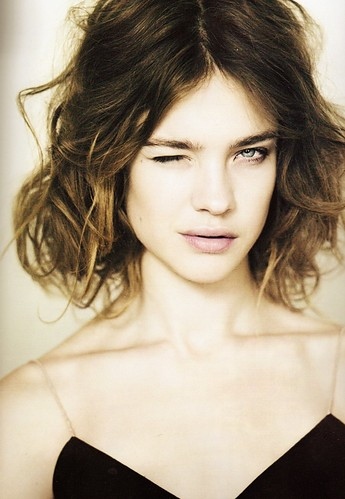 Full name
Lennox Bede Mathews
Nickname
Lenny
Age
23
Pantheon:
Mesoamerican
Reincarnation of:
Ix Chel - Mayan Goddess of the Moon.
---
Interests
---
Appearance
Hair Color: Light Brown
Eye Color: Blue
Height: 5'7"
Weight: 128lbs
Piercings: One in each ear
Tattoos: None
Scars: None
Likes
Warmth
Sleeping in
Board Games
Children
The Beach
Nature Documentaries

Dislikes
Judgmental People
Coffee
Horror Movies
Workaholics

Hobbies
Running
Cooking
Fears
Death
Losing her family
---
---
Reincarnation of:
Ix Chel is the Mayan goddess of childbirth, fertility, weaving, healing and rainbows and is said to control the tides and all water on earth. Ix Chel is said to be both a benign and destructive goddess, both providing water for life and sending floods.
Peak Powers
At the peak of her powers Lenny has complete control over water. She can manipulate water and the tides causing tidal waves or droughts. She can use her water as a more localised weapon, sending jets at her enemies.
Lenny also has the ability to heal others wounds and diseases. Her own wounds heal at an accelerated rate.

Lenny can also create rainbows with the flick of a hand, sense and understand a persons pregnancy and weave beautiful fabrics from the roughest materials.
Character Thoughts
On the Ancient Deities: "I've heard of the Greeks of course, Zeus, Athena, Apollo etc. The Norse too and the Egyptians, but the Mesoamericans? Sure, I knew roughly where Mesoamerica was, but I had no idea about their gods. And now I find out I am one?"
On your god/goddess: "Ix Chel, right? She's pretty much the goddess of everything. childbirth, rainbows, healing, water, weaving. I've never tried to weave before but I gave sewing a go once, it didn't work out too well. Surely if I'm meant to be this goddess shouldn't I at least know how to thread a needle?

Killing: "It's not something you have to think about in modern day England. I mean sure, I could kill for a burger does leave my mouth fairly often but I don't mean it. I don't think I'll know if I can do it until it's there. A life or death situation, you know?
---
Personality
Lenny takes a casual approach to most things and will generally be found at home, in a pair of track pants, watching the latest David Attenborough documentary.
Her father would describe her as lazy, a word Lenny likes to substitute for comfortable. Lenny enjoys being comfortable, her little flat is filled with warm rugs, cosy armchairs and a bed piled high with blankets and pillows.
Lenny is also much more comfortable with what she knows, she doesn't like surprises and greatly prefers the company of people she has known for a long time.

The only aspect of her life that Lenny takes seriously is her job. She's studying to become a doctor and works part-time at a local clinic. She takes a special interest in pregnancy cases, planning on furthering her career in that direction.

Lenny isn't shy when meeting people, easing into conversations fluidly. Her years of watching nature documentaries mean that she has an endless amount of random facts on the go.
She likes to laugh and will often tell jokes at her own expense.
History
Lenny was born into a middle class, English family. Her parents, Maura and John Mathews, were both rising stars in the corporate law world.
When Lenny was three her mother gave birth to Lenny's younger sister Sybil and, tragically died in childbirth. John Mathews, left alone with two young children moved in with Maura's parents, his own being deceased. He threw himself into his work and left the girls' grandparents to raise the young children.

Lenny and Sybil went to the local primary school and then the local high school. They were able to attend their university of choice thanks to the wealth their father had accumulated as he rose up the ranks of lawyers.

Now, living in her own small apartment, Lenny still remains close to her family and visits both her sister and grandparents as often as she can. She has a strained relationship with her father, believing that he should have taken a more active role in raising her.
---
---