---
---
---
---
{ Kuebiko. a state of exhaustion inspired by acts of senseless violence }
⌈

Quote Goes Here

⌋
---
---
Melanie Martinez
|| Pity Party
Yusukekira ft. Rachie
|| Again
The Hoosiers
|| Cops and Robbers
Halsey
|| Hold Me Down
---
---
---
---
⌈

Quote Goes here

⌋
---
---
⌈Nickname⌋
[ 'Ku' and 'Kubi' are acceptable in small doses. ]

⌈Age⌋
[ Is she 16? Is she 22? You'll never know. ]

⌈Gender⌋
[ Female]

⌈[color=#A0BAD0Race[/color]⌋
[ RACE ]

⌈Role⌋
[ The Mother's Knight ]

⌈Face Claim⌋
[ Hajime Ichinose | Gatchaman Crowds ]
---
---
---
---
⌈

Quote Goes here

⌋
---
---
⌈Hair Color⌋
[ Brown ]

⌈Eye Color⌋
[ Golden Brown ]

⌈Skin Tone⌋
[ Medium ]

⌈Height⌋
[ 5'6" ]

⌈Weight⌋
[ 134lbs ]
---
---
---
---
⌈

Quote Goes here

⌋
[quote][/quote]
---
---
⌈Potential Interest⌋
TBA: Kuebiko claims to be in love with Mother, as well as her fellow knights.

⌈

Abilities
⌋
✠ CONNECTION || This ability is similar to telepathy, only Kuebiko can use it in a much deeper way. It starts with making the 'connection', either through her forcing her way into someone's mind when their mental state is weakened, or by them willingly allowing her through. Once the connection has been made, Kuebiko can not only access the memories and thoughts of another beings mind, but also share her own memories and thoughts. While this is a useful way to stay in communication with another being, it can also be used offensively. Once Kuebiko is in connection with another beings mind, she can pull their innermost fears and darkest memories forward in vivid images, forcing them into a state of illusion where they will relive their most agonizing moments.

✠ RAZOR || Kuebiko has little need for carrying a weapon around. By "sharpening" her own body, she practically becomes a weapon herself. To put it simply, Kuebiko can cause parts of her body to become incredibly sharp, making her able to slice someone open with her fingertips. She can only sharpen certain parts of her body, these being her hands, knees, and heals. Though they don't cover enough of her to work as an efficient shield, these areas become hard as steal when they are sharpened and can easily deflect blades and bullets.

✠ CLONE || It is what it is. Kuebiko is capable of creating clones of herself by cutting off a piece of her own aura. She always shares her aura equally so not to give away her main body, but the clones do have some distinctive differences when they are in larger numbers. To start off, the main difference is that Kuebiko's clones are unable to share her memories or thoughts with others. The more clones she creates, the more difficult it is for her to share her aura equally and the clones made later on will often have a much lesser amount of aura. Her Razor ability passes to each clone, but the more she creates, the weaker the ability becomes, dulling the blade bit by bit and making the hardness of the blade weaker and weaker. Kuebiko can dismiss one or more clones at any time, causing them to dissipate almost in the same way that dust is blown away by the wind.
⌈
Skills
⌋
★ MANIPULATION || In order to use her 'Connection' ability on the unwilling, Kuebiko has to know exactly what to say to break them. She's quite the clever fox when it comes to swaying and mixing the minds of others.

★ MEMORIZATION || What would be the point of digging into the minds of others if she couldn't remember every little detail about the trip? Kuebiko has always had an exceptional memory, and has no issues recalling the events of some random happening several years ago in perfect order.

★ HAND-TO-HAND || Her own body is her weapon, after all, so of course she has to know how to fight without pointing a gun or holding a knife. Her body is her sword, her hands the sharp end of the blade. She could wield a weapon if she wanted to, as she has trained plenty in using both guns, blades, and other weaponry, but she find it much more exiting to literally cut her enemy down with her own hands.

---
---
---
---
⌈[color=primary color]Quote Goes here[/color]⌋
---
---
⌈Other⌋

⌈

Habits
⌋
☁ HABIT || EXPLANATION
☁ HABIT || EXPLANATION
☁ HABIT || EXPLANATION.
---
---
⌈

Likes
⌋
ღ RAZOR || Kuebiko doesn't just use Razor as a weapon. Her sharpened hands are also letter openers, kitchen knives, scissors, and pretty much anything else she can use them for. Slicing through things with her hands is just a lot of fun!
ღ THE KNIGHTS || She has an interesting level of tolerance for the odd. Basically, no matter what, the other Knights are her best friends.
ღ LIKE || EXPLANATION
⌈
Dislikes
⌋
✘ GODHOOD || She's very fond of her Razor ability, and tends to make random clones of herself just for the heck of it, but she doesn't think of herself as a god in the slightest. Yet, she still believes herself to be superior to humans and finds it insulting to be called such a thing.
✘ DISLIKE || EXPLANATION
✘ DISLIKE || EXPLANATION
---
---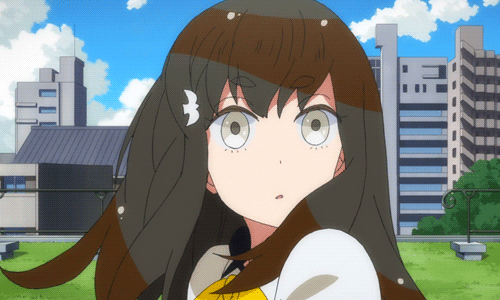 ---
---
⌈

Strengths
⌋
♦ AGILE || Kuebiko is as swift and graceful as they come. She's incredibly light on her feet, and can make quick and precise movements whether she's in the midst of a battle or simply maneuvering around her environment.
♦ STRENGTH || EXPLANATION
♦ STRENGTH || EXPLANATION
⌈
Weaknesses
⌋
☯ MORTALITY || A god can be killed just the same as a human being can, but Kuebiko acts as though she will live forever, often leading her to act recklessly when fighting and ignoring wounds that could be serious. Of course she doesn't let herself become injured needlessly, as she's not one of those types that enjoys pain, but she's far less cautious than she should be.
☯ CLONE || Kuebiko cuts off a piece of her own aura each time she creates a clone. This aura will return to her when she wills the clone to dissipate or if the clone is destroyed, but the more clones she creates the more energy is stolen away from her while they are active. Her energy may also dwindle if her clones are too far away, so she has to keep about a 600yrd distance from her clones at all times.
☯ WEAKNESS || EXPLANATION