T

he kingdom of Kett is an ancient stronghold known for its stability. With its strong military, ready materials from the mountains, and extensive farm lands, Kett was able to provide for itself in ways surrounding lands could not. For centuries, neighboring kingdoms had tried to conquer Kett, but none succeeded. Though few came dangerously close. A new threat has made itself known, a magical adversary from a neighboring continent is looking to expand their lands overseas. Kett, a kingdom without magic, is in trouble. Most of the common people are hopeful. They've survived many attacks, the gods smile down on them and will protect them. Those in power are not so sure.

Their hope lies in a stone of legend. A gemstone the size of a man's fist known to hold an ultimate power. Though no one knows exactly what it does and no one is sure it really exists, one individual volunteers to go looking for the stone: The princess of Kett. While she follows a map of myths and legends for places the stone might be, she's captured by a tribe of the Tezarra people, a native people known for their use of magic and rituals. While imprisoned, the princess manages to strike a deal with the tribe. Their own princess helps her find Ketiqua, The God Stone and she gives them something in return. Something to be decided later--once she proves her worth to them.

The journey is long and dangerous, especially with enemy soldiers close behind.

Will the princesses make it to the stone, or die trying?
---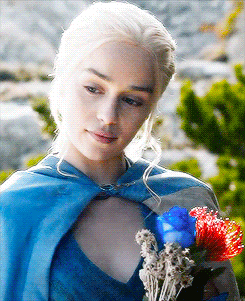 Freya Khefkin | | Ellya Norcross
Princess of the Tezarra people | | Princess of Kett
Hex:
#de4f0c
| | Hex:
#7851a9
---
Taking place in...
8 posts here • Page 1 of 1
8 posts here • Page 1 of 1
Arcs are bundles of posts that you can organize on your own. They're useful for telling a story that might span long periods of time or space.
There are no arcs in this roleplay.
There are no quests in this roleplay.
Welcome home, Promethean. Here, you can manage your universe.
Arcs are bundles of posts from any location, allowing you to easily capture sub-plots which might be spread out across multiple locations.
You can create Quests with various rewards, encouraging your players to engage with specific plot lines.
Settings are the backdrop for the characters in your universe, giving meaning and context to their existence. By creating a number of well-written locations, you can organize your universe into areas and regions.
Navigation
While not required, locations can be organized onto a map. More information soon!
There are no groups in this roleplay!
By creating Collectibles, you can reward your players with unique items that accentuate their character sheets.
You can schedule events for your players to create notifications and schedule times for everyone to plan around.
The Forge
Use your INK to craft new artifacts in The Gods' Stone. Once created, Items cannot be changed, but they can be bought and sold in the marketplace.
Notable Items
No items have been created yet!
The Market
Buy, sell, and even craft your own items in this universe.
Market Data

Market conditions are unknown. Use caution when trading.

Quick Buy (Items Most Recently Listed for Sale)
None
Discussions
Topics

Replies
Views

Last post
Most recent OOC posts in The Gods' Stone
This is the auto-generated OOC topic for the roleplay "
The Gods' Stone
"
You may edit this first post as you see fit.