God Name:
Sargon
Title:
Lord of the Twisting Nether, The Wolf Lord, Shadow Strategist
Gender:
Male
Alignment:
Good
Creed:
Should you chose to follow my footsteps, you will embrace eternity. In my voice and words you will find wisdom and knowledge beyond compare. By my hand and my will your destiny will be forged.
God Appearance:
Sargon stands around 6'10" when he meets with his mortal wife/avatar Katharine. He has age to his features, a fatherly look of a man who has seen much but is still capable of holding his own. His frame is broad shouldered, and athletically toned from centuries of training. In his opinion he cannot expect from his creations, what he would not expect from himself. His hair is black, and cropped short as he does not enjoy having the long flowing locks his kin are so keen too. His eyes are the color of pure silver, giving him a rare appearance.
Sargon does not enjoy the apparel common to his kin, the cloth and silk they so favor. Instead he wears that of his people, leather and steel. Sargon has added a special touch to his armor, and plated pure obsidian with the steel to create a strong and durable, light weight and glossy armor. He has come to call it the Midnight Shroud, as it appears to be cut from the darkness of night itself.
Personality:
Sargon is driven, unrelenting, cold, calculating and not one to shy from violence. Sargon plans out everything meticulously and prepares for any and all outcomes to achieve what he seeks to accomplish. He is willing to sacrifice anything in the protection of his children, as well as achieve his personal goals. If it means the salvation of his creations, he will pay any price. He is a defender of the weak, as well as an avenger of them. Sargon is prideful, and will not take disrespect to his honor or those he holds close lightly. This can be one of his downfalls as it is the easiest way to bring him into a rage.
Though he is feared by some, and approached with caution and uncertainty. Sargon has a kind and compassionate heart. He is courageous and loyal to those who put their trust within him. He carries himself with the presence of a man whose honor is of the finest quality, and whose wisdom holds more than he shows.
Opinion of mortals:
Sargon loves his mortals with the compassion of any father. To him, they are his children, and as such it is his duty to protect them at all costs. He holds them with the highest honors, and views them as one of the few races capable of either bringing the downfall of or salvation of the world.
If they are not his children, Sargon views mortals as weak, cowardly, corruptible, greedy, unfit for the favor they are granted. All these things are ways in which Sargon would describe mortals. Sargon and his children spends days battling against the worst of their kind. The killers and thieves, rapists and psychos and everything in between.
Despite their massive flaws Sargon sees the value in the ones who think like he does. Champions of the night and storms touch, children welcomed by his embrace.
God's Domain:
The Twisting Nether is an ethereal realm of immense beauty. It is filled with lush forests, towering mountains, crisp rivers and clear water lakes. Wild animals roam free, and great wolves are the guardians of its doors. It is here that Sargon rules over the spirits of their werebeast and champions.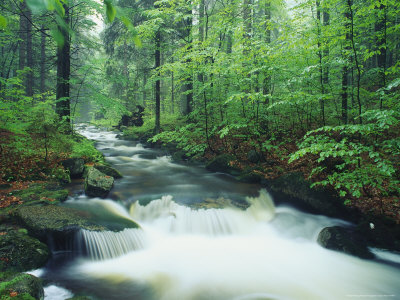 Terrain Preference:
The lycans are most at home in land where the harsh cold of the towering mountains, and the lush warmth of the forest floors meet. Where falling waters, and raging rivers course. Where rain falls, and mist clings to the earth.
Name of Kingdom/Empire:
Empire of the Wolf
Capital:
Riverdale
Major Cities:
Cal Azroth, Thornwatch, Kal'Danius, Stormhold
Race:
Lycans are the creation the god Sargon. They are born as men or mer, but have the ability to transform themselves into that of a beast in times of stress and rage. Lycans are resistant to the effects of alcohol and are not subject to disease or physical aging, though they could be killed by violence or by wasting away and losing the will to live.
Unlike Men, however, they are immortal, in that their bodies do not age once they have reached maturity, so that they do not seem to become elderly or die of old age, and they are not afflicted by disease. They can be killed by physical injury however, or they may come to death from wasting away if after long eons of life they lose the will to live. Lycans are unusually handsome of face and body, tall and athletically built, and they have far better vision and hearing than Men. They also have skills and abilities (craftsmen), and perception of things around them, far greater than that of Men, although whether this is an innate quality or is the result of long experience after having lived so long, is not known. They are also light of foot, can travel long distances without leaving tracks, and often can walk lightly across snow where the boots of Men would go through. Tho currently secluded from the world, the lycans continue to grow in number and expand their borders.
Being promoted to the rank of immortals imposed several personality traits on the lycans. They are refined and polite, with an instinctual knowledge of courtly manners. However, lycans are proud, haughty, and prone to arrogance, viewing shorter lived races with disdain and even disgust. Most lycans believe that it is their duty to carry out the will of the gods.
Society:
The Empire is a hierarchy styled society, but with a strong bond of brotherhood and loyalty. The first tier of the Empire are the High Born; the Empires royal family, the Council; the Empires ruling government, nobles and military leaders of the Empire.
The second tier is the Masters, craftsmen, warriors, mages, etc. Any and all who are the pinnacle of their trade or art. Leaders of crafting halls, and training schools.The third tier belongs to the warrior cast, those whose duty it is to preserve order, and carry out the will of the Council. From the Empires famed legionaries, to her legendary Nightblades. From the Stormguard, to the Order itself. These men and women have take the most sacred and honored of duties to protect and preserve the Empire.
The fourth tier belongs to the craftsmen and scholars. The Empire is revered for its blacksmiths and metal workers, it is their talent for forging blades and armor worthy of a conquering nation that have brought fear to the minds of those who hear of the Empire. And finally the laborers make up the fifth tier. Farmers, miners, woodcutters, and petty crafts all fall within this tier. In many societies they are viewed as poor, but in the Empire they are the backbone of the society itself.
The Empire itself has been in isolation, and many of the races have not heard from the lycans in many years. Going as far as to believe they no longer exist.
Avatar Name:
Arewan Dragonstone
Avatar Appearance:
Personality:
The daughter of Dragonmiir and Elyssia. Arewan is patient, calculating, and loyal like her father. She is joyful, kind, and caring like her mother. She is the best of both her parents, and the journeys that lay before her will be a test of both her fortitude and her will.
Hero:
Katharine Dragonstone
Hero Appearance:
Rank/Reason:
Night Blade. Order of elite assassins and agents of the empire.
Hero:
Dragonmiir Dragonstone
Hero Appearance:
Rank/Reason:
Commander of the Guard. The Imperial guard are the elite of the elite, absolutely loyal to the council.
Hero:
Khali Dragonstone
Hero Appearance:
Rank/Reason:
Sorceress of the Storm. A sect of mages devoted to the power of storms; lightning, rain, wind.
Hero:
Elyssia Darkfang
Hero Appearance:
Rank/Reason:
Keeper of the Light. Warrior priests blessed with the gifts to heal their people, and smite their enemies.
Hero:
Selena Ebonhart
Hero Appearance:
Rank/Reason:
Ranger. Veteran hunters and archers, dedicated to protecting the forest borders of the Empire.