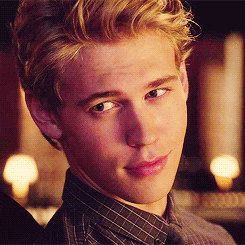 WEIGHTLESS
---
Basics
---
Role
"The Troublemaker"
Full Name
Nathaniel Rider 4th
Nickname(s)
Nate, Nathan, Nate Dog, Natty, Thaniel


Commonly

: Nate & Nathan
Gender
Male
Age
18
Birthday
August 17th
Ethnicity
French / Irish / American
Sexuality
Straight
Relation Status
Single
---
Seen On The Outside
---
Height
Six Feet - Zero Inches
Weight
150 pounds
Eyes
Light Blue
Hair
Blonde
Wardrobe
Dark Gray British Knights
, Combat boots, Unbuttoned shirt over graphic Tees, Solid tees under blazers, Vertically striped shirts, Turtlenecks, Blue Jeans- Guess, & Pager-clipped on pants - Wont wear something with too much color.
---
Truths Of The Soul
---
Secret(s)
London, UK: He plans to go there for College Art. Thing is, he hasn't told anyone, not even his best friend.
Art Major: Sure he wants to, but he's not sure how to without letting others know.
Player & Troublemaker: It's all just an act.
Goal(s)
To start new and this might be the place to do it at...
Fear(s)
Having his closest friend &/or brother hate him...
---
Story Of My Life
---
Personality
Just because he's a player and troublemaker, doesn't mean he has such a bad personality, just not so good of actions. He's very easy to get along with and become friends, but no one could out friend "The Musician", he'd always put him first before others. To him that's what friends do, besides, he was more like a brother because he was around for so long.

Nate isn't one for talking about himself, so you'd have to just figure it out or watch him see what he likes or dislikes. He'd much rather listen to others talk than himself and he'd always find himself giving advice. Kind of like a "Been there, done that, let me help you with what not to do."

He tends to smile out of habit now matter the situation, but each smile means something different though you'd know if he was really smiling. His way of getting mad is him not talking to you until he calms down, if he spent the time to argue with you, it meant it was worth fixing asap. If he yelled at you normally that meant you went to far or hit the wrong button, but mostly because you are doing something wrong and he wants to help stop you.

Another day, he's pretty low key and laid back. He likes to go with the flow of things and only plans ahead if it inspires him or intrigues him. He won't let others walk all over him, but he would let them push him a bit, within limitations.
Biography
When Natty was about 2-3 he was gifted with a
kid brother, Ross Rider
. Not only did he had one brother, but he felt that he had two, "The Musician". Or so he thought of it that way, he wasn't so sure his friend did, but after years of spending time together, it was a bit obvious they ended up as brothers. There is one thing he swore never to do, even if Natty was a player, he'd never go after his best friends lover(s). After all, he sees it the least he could do for him putting up with all his shit.
Apart from friends and family, Natty tried to live the life of an Artist in secret. Sure his friend knows of this, but he doesn't know what he could do, or that even if he is as good as he is. After his junior year of high school, Natty's teacher sent in his art work to the college of R.C.A in London. They said if he were to keep up the good work, that by the time of his Senor year is up, he was welcomed to join with a full art Scholarship. He had gotten the news, but hasn't told anyone of this, not even his parents. He figures that to keep quiet about it, was better for everyone. This way he could leave and just be done with everything. To start new. But now that this year has come, the closer it gets to ending the most guilty he felt about not saying anything. It's one of the main reason he thought it would be best to "end" things with his Ex the way he did. Of course, though, he gave her the pleasure in cutting them two off.
Now about his home life, it's pretty well, there isn't anything too wrong with it. He's got a kid brother who is now 16, a mom who is in retail and a father who does landscaping while owning a few businesses. It's pretty normal apart from family arguments here and there and it only being him and his brother home alone. But that's understanding, it never seems to bother the two. And they even have Danny over most of the time whenever Natty is around, but even if he wasn't Danny was more than welcomed to come in and out of the house freely as if he lived there himself, the boy even had a key. Well, I suppose one would say that he and his mother don't get along, but that's only natural, after all she is his stepmother. His real mother left after Ross was only 5 years old. His father got remarried when Ross was 7. Ross and her get along, but Natty refuses to accept her fully into the family, even after all these years, though he trusts her in a way.
Relation w/ Characters
Ross Rider : Kid Brother, 16
Nathaniel Rider 3rd : Father, 45
Sally Sue : Birth Mother, 40
Heather Rider : Stepmother, 38
Daniel Simmons : Childhood Friend / Brother, 18
(Note: To be continued....)