The cosmos are ravaged
. After the catastrophic events that nearly left the universe in shambles, Peter Quill, a.k.a. Star-Lord, took it upon himself to lead a rag-tag team of cosmic super heroes to stop all universal threats. They are called:
The Guardians of the Galaxy
and their legend is written in the stars. Several years have passed now. Their campaigns, though successful, grow exponentially difficult due to their limited amount of members. After endless debate amongst the Guardians, they eventually agree to seek out other like-minded individuals to recruit into their ranks. Worlds from countless star systems across the universe have offered their best champions. Many have failed the trials set before them, leaving only a handful of hopeful Guardians left to be inducted. With their final test underway, Star-Lord and the key members of the Guardians anxiously monitor their progress while praying for great results. The ruptured fissures in space-time are hemorrhaging energies from other dimensions. If they don't act soon, the devastation could very well spread through the entire multiverse.
(
The Guardians:
From the left -
Drax, Groot, Star-Lord, Rocket Raccoon, Gamora
)
Key Members of the Guardians of the Galaxy:
Star-Lord:
The leader of the Guardians of the Galaxy, Star-Lord is human…sort of. Peter Quill was a NASA astronaut aboard an international space station. The station was visited by Master of the Sun (described once as the "master of the solar system") who transformed Quill into Star-Lord, a sort of outer space policeman. He wears a suit that allows him to travel through space and increases his strength and durability. Star-Lord also utilizes an "element gun" that fires earth, water, fire and air (though he also uses to Kree sub-machine guns, which you see pictured above).
Drax the Destroyer:
Arthur "Art" Douglas and his family were killed by villain Thanos as they drove across the Mojave Desert. When in need of a champion to defeat the threat of Thanos, Kronos used Douglas' astral form to create a superhuman warrior–Drax. He battles Thanos over and over, both of them dying and being resurrected at some point, and he has quite the complicated relationship with his daughter, Moondragon. Eventually he is recruited by Star-Lord to join the Guardians.
Gamora:
The adopted daughter of Thanos, she is a Zen Whoberi, the last of her species. Thanos found her as a child and decided to raise her as a weapon to be used to assassinate the Magus. She's a very skilled martial artist, and earned the description of "the most dangerous woman in the universe." When she was a teenager on a trip with Thanos, she was brutally attacked by a group of thugs. When Thanos discovered her he killed her attackers and cybernetically enhanced her into a superhuman. When she eventually defeats the Magus, she discovers what a large threat Thanos may be, and fight with Drax and the Avengers against him, trying to prevent him from destroying all life in the universe.
Rocket Raccoon:
An anthropomorphic raccoon, he is the captain of the spaceship Rack 'n' Ruin. They come from the planet Halfstone–in the Keystone Quadrant, of which Rocky is the guardian. The planet is, according to wikipedia, "an abandoned colony for the mentally ill where the animal companions were genetically manipulated to grant them human level intelligence and bipedal body construction for many to become caretakers of the inmates." He is depicted as being loyal, insightful, fearless, and a brilliant military tactician. He is a friend of Star-Lord, who recruits him to join the Guardians of the Galaxy–and, actually, he's the one who names it.
Groot:
A member of an extinct species thought to be called Floral Colossus, Groot is an extraterrestrial who initially came to Earth to find humans to capture and study. He was later captured by S.H.I.E.L.D and used for their Paranormal Containment Unit. Even though it appears as if he dies in Annihilation: Conquest, a cutting from him is kept by Rocky Raccoon, and is able to regrow.
Key Events in the Marvel Cosmic Universe:
Annihilation Wave:
Annihilus
Annihilus leads his large armada through the "Crunch," an area where space meets the Negative Zone. It continues on a path of destruction to Xandar, home of the intergalactic peacekeepers Nova Corps. All Nova Centurians had been called to resist the invaders, and only the human Nova, Richard Rider survived. Drax and Cammi, who had arrived on Xandar for processing, also survived. 205 days after Annihilation Day, Richard Rider has formed an army, the United Front, to oppose the Annihilation Wave. His land-based army includes Drax, Gamora, Ronan the Accuser and Peter Quill. Nova battles Annihilus, but is unable to win until Phyla manages to steal the Quantum bands from Annihilus. Nova kills the weakened villain.
Annihilation Conquest: Phalanx Invasion
Ultron
Phalanx
The Phalanx are the primary enemy after they use their technology as well as the devastation of the wake of the Annihilation Wave to take control of the Kree army.The techno-organic Phalanx invaded the Kree Empire, using the Space Knights as pawns unwittingly brought to the Kree homeworld of Hala by the former Star-Lord, Peter Quill. Assimilating the majority of the population and encasing the Kree galaxy in a force field, the Phalanx conquered the Kree in a matter of weeks.The Phalanx Technarchy's primary director is revealed to be Avengers villain Ultron. The introduction to the Guardians of the Galaxy was formed in this event. Ronan The Accuser, active ruler of the Kree, spared Star-Lord's life. Many Kree did not approve this notion, due to the fact that it was Star-Lord's fault for accidentally letting the Phalanx into Hala, Kree Homeworld. Together, with a rag-tag group of would-be heroes, they managed to successfully infiltrate Hala and procure a vaccine that would reverse the techno-organic virus that infected nearly all the Kree on planetside. With the combination of other cosmic super heroes, Ultron and his Phalanx were defeated. After suffering two catastrophic events that left their universe in a vulnerable state, Star-Lord finally decides to commit a proactive team to help patch up the universe and neutralize future threats.
Canon Characters:
For those that are interested in taking the role of any of the key members (excluding Star-Lord) or any other super hero from the Marvel universe can audition for the role with the simple sheet below.
Code: Select all

[b]Name:[/b]
[b]Alias:[/b]
[b]Appearance:[/b]
<Pictures are more than appreciated. Nothing cartoon-ish.>
[b]Audition:[/b]
<A 2 paragraph minimum write up that shows that you know about the character you're attempting to play. If you're not auditioning for a key member and for a regular marvel character like Wolverine, explain in the audition why they decided to join the Guardians of the Galaxy. >
Original characters
Code: Select all

[b]Name:[/b]
[b]Alias:[/b]
<Every super hero has a nick name. Come up with a cool one!>
[b]Age:[/b]
[b]Weight:[/b]
[b]Height:[/b]
[b]Appearance:[/b]
<Pictures are more than appreciated. Nothing cartoon-ish.>
[b]Species:[/b]
<Brief description. Can be an alien type from the marvel universe, or one you make up.>
[b]Powers & Abilities:[/b]
<Keep these powers reasonable. Nothing invincible or god-like>
[b]Weaknesses:[/b]
<Psychological and/or Anatomical>
[b]Personality:[/b]
[b]History:[/b]
<A brief description about your heroes upbringing, how he/she/it developed their powers and became who they are now.>

Minimum of one paragraph (5-6 sentences) No one-liners.
One post a week is the VERY minimum. If you're going to be unavailable, please inform me. A character that goes inactive for more than a week and a half may be under my control if need be to move the story along.
Respect each other.
No crazy god mode rping.
3 posts here • Page 1 of 1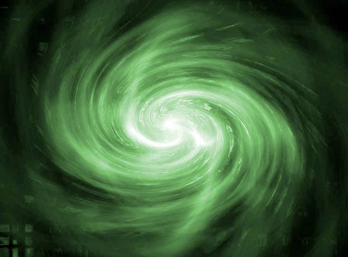 The illustrious band of hazy green stars flicker against the sleek armor of an approaching commercial vessel. The most consistent name given to this galaxy is, The Dragon Spire, for its coiled reptilian-like formation and color. Looking outside from the ship's viewports, remnants of an old galactic war can be seen as the space craft passes through cluttered fields of junked warships. The passengers on board this vessel contain the remaining candidates left from the Guardian trials. They were separated from previous evaluations: Each person was assigned into a group out of five with one of the Guardians of the Galaxy as their representatives.
Code: Select all

Star-Lord - Magnus

Rocket Raccoon - Sheriff Ultra

Drax - Knostiis

Gamora - Mis.Shift

Groot - King Moth
Out of the thousands that participated in the try outs, it has come down to these final five. Some may upkeep their resiliency and await what the Guardians of the Galaxy have yet to throw at them. Others may be doubtful of their own abilities, or perhaps curious of the others - where they're from and what their capabilities are. Nothing was said to the candidates about what the final exam would entail. The only hint given is the ominous display of wrecked ships floating around them. The transport vessel is called the 578-R Transporter, but the Guardians have retrofitted it with advanced defense and weapons systems to be able to handle its own in a tight pinch. Rocket Raccoon has dubbed it the Rocket, much to the Guardian's disapproval. The entire crew maintaining the vessel consists of robotic units, designed to function according to their given tasks, but all would be able to assist their passengers to the best of their abilities. Displayed in holo form in almost every corner of the "Rocket" is a layout of the entire
ship
. Just then an announcement is heard over the comm by one of the piloting robot units:
Attention all candidates. ETA in 02 hours and 15 minutes. Please enjoy our accommodations. Please note that the Bridge and Engine Room are off-limits. If you have any questions or concerns, please ask any of the attending units and they'll be happy to assist you.
---
The transport was far too confining for Knostiis, seeing as he was use to flying threw vast voids of space with millions of light years between the tip of his wings and the nearest physical object. This vessel's configuration did little to alleviate the feeling of crampedness and confinement which the interior of the yellow ship evoked. The only vantage point which would allow one to gaze outside the vessel was an extremely small porthole at the height of the stairway, on the way to the bridge.

It was here where the width of the ship was the lest bulky, a fact which didn't sit well with Knostiis, it was a sure point of weakness in an otherwise sturdy vessel. There was a second port on the opposite side of the ship beneath front light fixture, but that was blocked off by the bulked which consisted of several feet of steel.

Everyone had been forbidden to enter the bridge and even though the stairwell leading to it was far more confining then any other part of the vessel it was there that Knostiis felt the best standing-The porthole giving Knostiis access to veiw the stars.

________________________________________________


In stark contrast to Knostiis and his ill-feelings toward being packed into a small transport ship like so many sardines in a tin can, was Mis.Shift and her well adjusted acquiescence to the whole ordeal. She remained in her seat during the entire journey, on the inside Shift was just as frazzled as she assumed the others were at this point.

She had gotten out of her assigned seat just a single time when she attempted to open the door to the Airlock, not knowing that while in flight mode and under monitored conditions the airlock was closed up tight.

Shift had seen many strange visitors to the Negative Zone, both friendly and enemy alike, but the beings presented here were far more interesting to her, and Mis.Shift did indeed wonder about them. They in no doubt were wondereing about her and Knostiis as well.
---
Characters Present
No characters tagged in this post!
How degrading it was to have to fall back to such a lowly state. A regal member of the Uratoran Primary Family forced out of his dominant appearance of 53 meters and 44,000 tons, numbers that always impressed his more elite brothers. Whenever they were off against some gargantuan opponent of innumerable might, he would be often one of the first to rise to the challenge, and prove his worth as a bringer of the righteous law, his mastery over his varied skills as a giant peacekeeper. How he was to be apart of this new generation of his people by donning the second shade, blue, with his red on the silver body he possessed that appeared to be some kind of costume rather than an actual body.

He stood alone against a wall, arms down and his figure still very tense. He was not so quick to allow himself rest when he thirsted for justice against the scum of the stars. How great he could have been. Instead he had been reduced down to a pitiful size and forced to leave his home for a time. He forced himself to do so, but at the same time, he hated himself for having to resort to such an idea, now working under another group of cosmic policemen who he would likely have to take orders from. He'd likely be limited in his power usage, their enemies likely to be far below fifty meters in height.

Assigned to him was a being known as 'Rocket Raccoon.' A small, yet intelligent creature, yet for all the interest he gained from the stories about the champion of galactic law, he was secretly disappointed to learn it was a smaller 'critter.' Smaller than the Sheriff in base form. The disappointment wasn't all too big though. He'd get past it later once they fought alongside each other. Then there were the others within this ship, like the fellow with the wings. While the Sheriff could size down and be fairly comfortable, this fellow was stuck with his wings.

Still, he could find some way to enjoy the lounge once he grew used to this organization...
---
3 posts here • Page 1 of 1
Arcs are bundles of posts that you can organize on your own. They're useful for telling a story that might span long periods of time or space.
There are no arcs in this roleplay.
There are no quests in this roleplay.
Welcome home, Promethean. Here, you can manage your universe.
Arcs are bundles of posts from any location, allowing you to easily capture sub-plots which might be spread out across multiple locations.
You can create Quests with various rewards, encouraging your players to engage with specific plot lines.
Settings are the backdrop for the characters in your universe, giving meaning and context to their existence. By creating a number of well-written locations, you can organize your universe into areas and regions.
Navigation
While not required, locations can be organized onto a map. More information soon!
There are no groups in this roleplay!
By creating Collectibles, you can reward your players with unique items that accentuate their character sheets.
You can schedule events for your players to create notifications and schedule times for everyone to plan around.
The Forge
Use your INK to craft new artifacts in The Guardians of the Galaxy. Once created, Items cannot be changed, but they can be bought and sold in the marketplace.
Notable Items
No items have been created yet!
The Market
Buy, sell, and even craft your own items in this universe.
Market Data

Market conditions are unknown. Use caution when trading.

Quick Buy (Items Most Recently Listed for Sale)
A retrofitted transport vessel that is able to accommodate up to 10 passengers. The Rocket has upgraded defense and weapons systems, including an optimal FTL drive.
None
Discussions
Most recent OOC posts in The Guardians of the Galaxy