---
---
███████████████████████████████████████████████████████████████████████
---
---
Clara Isabelle Chase
x
The Queen Bee
---
---
███████████████████████████████████████████████████████████████████████
---
---
N A M E
Clara Isabelle Chase

N I C K N A M E (S)
Claire (Common, Used by Everyone)
Claire-Bear (Parents)
Queen Claire (Mostly Used Behind Her Back)
The New Blair Waldorf (Also behind her back)

B I R T H D A Y
17

S E X U A L I T Y
Heterosexual

E T H N I C I T Y
100% American

H E X
#8e44ad
---
---
███████████████████████████████████████████████████████████████████████
---
---
S T Y L E
The daughter of a model and designer, Clara was always dressed in designer fashions. She wore baby clothes worth more than a new Lamborghini! Her fashion sense is still only the latest styles and most popular brands. Clara's Constance uniform is always altered to appear more fashionable. She likes to add bright colors with her jewelry and accessories. Outside of school, Clara is always dressed to impress often in floral patterns. A quote Clara lives by is "The only girlfriends I need are Kendra, Kate, Tory, and Lilly," referencing the brands Lilly Pulitzer, Kate Spade, Kendra Scott, and Tory Burch. You will never find Clara in non designer brands or worse, sweatpants and a T-shirt.
H E I G H T & W E I G H T
5'7 | 105 lbs.
A P P E A R A N C E
The saying goes that attractive people make attractive children and for Clara, it was true. She's the perfect mixture of both of her parents and everyone loves to tell her how they don't know who she looks more like. Clara thanks her father for her face shape and hair color while she has her mom's dazzling blue eyes and skin coloring. Her slim frame is maintained by careful food choices and an occasional trip to her private gym at home, sweating in public is not an option. It was only natural for Clara to know how beautiful she is. While she makes sure her beauty is showcased, Clara doesn't try to draw too much outside of her makeup. Her clothing and makeup should speak for itself so talking about it is a waste of her breathe.
---
---
███████████████████████████████████████████████████████████████████████
---
---
L I K E S
❤ Designer Brands ❤ Mimosas ❤ Shopping ❤ Cousin Time ❤ Parties ❤ Playing Hostess ❤ Traveling ❤ Tropical Locations ❤ Makeup ❤ Success ❤ Courting ❤ Fashion Shows ❤ Philanthropy ❤ Baseball ❤ Romance Movies ❤ Coffee ❤ Caesar Dressing ❤ Mathematics ❤ Socializing ❤ Photoshoots ❤ Gossip ❤ Spring & Summer Fashion ❤ Warm Weather ❤ People Watching ❤ Networking ❤ Decorating ❤ Competition ❤ Face Masks ❤
D I S L I K E S
✘ Loud People ✘ Attention Seekers ✘ Betrayal ✘ Canceled Plans ✘ Getting Dirty ✘ Paparazzi ✘ Players ✘ Apologizing ✘ People Riding her Coattails ✘ Fakeness ✘ Knockoffs ✘ Not getting her way ✘ Failure ✘ Being Drunk ✘ Crying ✘ Losing her composure ✘ Fried Foods ✘ Cheesy Pickup Lines ✘ Rain ✘ Whiskey ✘ Bare Feet ✘ Coach Seating ✘ Fast Food ✘ Being Alone ✘ Stupidity ✘ Lack of Originality ✘ Loneliness ✘
---
---
███████████████████████████████████████████████████████████████████████
---
---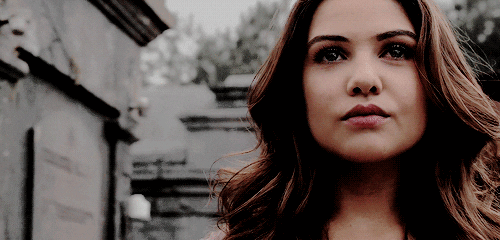 P E R S O N A L I T Y
Charismatic | Insecure | Romantic | Snobby |

(i.) Born to successful business people, Clara has the gift of gab. Her confident and attractive appearance draws most people in, but her ability to endear anyone with just a few words and a smile is a true talent. Her charm is her most valuable weapon and she knows how to use it. A positive word from Clara Chase can make anyone's social life or career. However, having her as an enemy is the equivalent of social suicide. Clara has many 'friends' since she inspires devotion and fear into her followers. Bottom line, Clara is not someone you want as an enemy. People who consider her a friend know that Clara will be loyal to them, but they fear upsetting her with how much power she has.

(ii.) When you look and come from a amazing family like Claire, you'd think she is naturally very confident. Sadly, Claire battles insecurity every day. All eyes have been on her since the day she was born and one wrong slip up could hurt her family's reputation. She has to be the perfect daughter, student, and rule an entire school. She lies behind a façade of confidence and entitlement, but she knows without those things, she'd be another loser in her high school. Her perfectionist nature keeps her from failing and she won't settle for not being or appearing as the best of the best. No one truly knows how insecure she is and she wants no one to know.

(iii.) Ever since she was little, Clara always dreamed of finding her one special someone. She believes that someone out there is meant for her and she looks for him every day. Her idea of love involves someone who only loves her, somebody she can give everything to and will be there for her. Her parents have a lesser version of that love. They did love each other, but it was the kind of love that didn't mind being away from one another. Clara believes if you love someone you want to be with constantly. While Clara never wants to be known as someone's girlfriend, she likes to the idea of belonging to someone and someone belonging to her.

(iv.) With Clara's life, it's only natural that she is entitled. Clara has never had to work a day in her life and doesn't respond well to the word 'no.' She doesn't understand the plight of common people and has never been on the other side of wealth. She does look down on people and anyone of lesser status is only acknowledged if they can be of use to her. Claire thinks the world revolves around her and, to her, it does.
---
---
███████████████████████████████████████████████████████████████████████
---
---
F A M I L Y
Dominic Aaron Chase | Father | 43 | CEO of Chase Airlines
Clara has always been a Daddy's girl. She has him wrapped around her finger since the day she was born. Her father was often working so it was difficult to spend time with him since he worked so hard to provide for his family and make the family business better. Clara would often go on business trips with him, enjoying their family's first class airplane. Clara's father tries to make plans together often, but work often causes him to cancel. She can't hate him, because she knows he's trying but it makes her miserable when she has an empty spot in her schedule where her father should be.

Caroline Eloise Chase (nee. Lovell) | Mother | 39 | Former Model, CEO & Head Designer of Chase Couture
Clara and her mother have a mostly positive relationship. Caroline was absent during her childhood so it was hard to build a relationship. Clara can remember the few moments she spent with her mother was visiting her at her fashion empire and being a child model for some of her designs. Clara just wishes she paid more attention to her and would spend time with her, not worrying about work or whatever event she was invited to or putting on. The two view each other positively, but Clara is secretly resentful of how absent she is.

Katherine Amelia (nee. Chase) Burns | Aunt | 33 | Prominent Model & Socialite
While Katherine's relationship with her brother, and Clara's father, is strained, Clara loves her Aunt. Their days are often spent shopping and having girl time. She was almost like a second mother to Clara when her real mother would flake on her. Aunt Kate is her biggest ally when she asks her parents for something. The two are very close.

Audrey Charlotte Burns | Cousin | 7 | Student at Constance Billiard Elementary School for Girls
Clara's favorite cousin out of all her extended family. When Audrey and her mother moved in with Clara's family, Clara viewed her as her little protégé. Audrey was more down to earth than Clara so the two often spar over different ideologies. The two are shopping buddies and Clara loves to play dress up with Audrey and helps her dress up the Constance uniform. Clara views her as the sister she always wanted and the feeling is returned.
---
---
███████████████████████████████████████████████████████████████████████
---
---
H I S T O R Y
A born New Yorker, Clara was born into a life of privilege. Her father was the heir to Chase Airlines, a luxury airline reserved for the world's elite. He was a hard working man who's sole focus was work when he set eyes upon, the then, Caroline Lovell. Caroline was the daughter of successful political family. She decided to take up modeling where she was introduced to Dominic Chase. The two had a whirlwind romance which resulted in their marriage and the birth of their only daughter, Clara. While the parents were ecstatic to have a new addition to the family, Clara's business minded parents didn't know how to balance their career and their family lives.

Growing up, Clara was raised by a revolving door of nannies and the staff. Her parents were constantly busy with their businesses that family time was often reserved for only holidays or special occasions. It was a lonely childhood for Clara. The staff did their best to make the lonely girl feel comfortable, but it was difficult to comfort a spoiled child who wanted her parents instead of a replacement. Clara's time with her father was mostly spent on business trips and riding in the family's jet, playing with her dolls while her father was busy working. Her time with her mother consisted of being her dress up doll for new designs. Any time she asked for a bit of attention she'd hear the phrase 'I'm busy' or 'I'm working sweetheart.' Clara began to wonder what was wrong with her. Why did her parents not want to spend time with her? Was she not a good enough daughter?

While her home life was miserable, school was another world Clara sought to conquer. Her father taught her the value of connections and how to win people over with her words so Clara treated school almost like a business. Her family's name, her attractive appearance, and charismatic nature made it easy to climb to the top of the social chain. Clara's social empire has been built since elementary and she continues to rule her kingdom with an iron fist. If anyone dares to wrong her, she ruins them. She's earned quite a few enemies, because of this and she is aware of the target on her back. The people who claim to be her friends would attempt to overthrow her at any time if given the chance. While many think Clara enjoys this, she longs for people to accept her. Being popular is fun and all, but she'd trade the fear people have for her for adoration without hesitation. In middle school, she began to battle intense depression and struggled with suicidal thoughts.

Clara's depression was first noticed by her Aunt Katherine, or Aunt Kate. Her aunt, on her father's side, was estranged from the family after she married below her station. She fell in love with a Marine she met while doing charity work for the Wounded Warrior project. Clara's grandparents didn't approve and cut her off. Clara's father didn't approve either, but grew to regret this decision, especially after the birth of his niece. He allowed Clara to spend time with her and that's when Kate, noticed her depression. Her husband had the same thing. He died fighting overseas and Kate sought more time with her brother's family, learning how precious time with your loved ones is. Clara's family was in denial at first, since she didn't 'seem' like the depressed type. Demanding action from Clara's parents, Katherine forced her way into their household. While Clara's mother isn't fond of Catherine, Clara's father saw that Clara seemed to be happier when her aunt and cousin were around. He allowed them to move into their luxury penthouse and allowed Katherine to act as her 'anchor' when her depressed states became more apparent. Clara eventually sought counseling and has a Psychiatrist who comes to penthouse regularly to help. Clara has improved, but linger thoughts stay with her. She maintains her confident Queen Bee façade while she hides her insecure nature. Hopefully, no one will find her weakness.
---
---
███████████████████████████████████████████████████████████████████████
---
---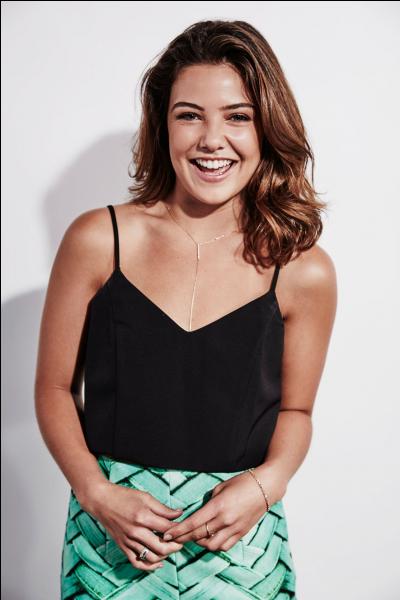 T A L E N T S
Persuasion:

x

Her most powerful gift, Clara can have anyone wrapped around her finger in a matter of seconds. A minute spent with Clara's attention and gifted tongue and you will anything to keep that attention.

Intellect:

x

Clara is not just good looks and a talented mouth. Her father wanted her to be more than a pretty face and always told her that a brilliant mind can get her a lot farther than her good looks. Both would make her superstar. Clara takes her studies very seriously and is always top of her class.

Hard-Working:

x

While also a Queen Bee, Clara is a worker bee as well. Any assignment or task that Clara is assigned, she will put her all into it. She will never do anything with half effort or be lazy about her work. It can make her unbearable since she will be focused only that task and not want to move on until it is completed to her satisfaction.

W E A K N E S S E S
Insecurity:

x

Clara battles her insecurity every day and constantly wonders how she can be better and why she isn't better. Her insecurities are hidden, but any one close to her can see the cracks in the Queen.

Men with Taste:

x

Clara loves the finer things and nothing is more attractive than a man who knows quality. It can blind her when a male shows good taste since it's one of the things she's most attracted too.

Revenge:

x

Someone who has wronged Clara will not be let of the hook. She will use every trick in her book to make that person regret the day she crossed her. It may make her look petty or bitchy, but she would rather be Queen Bitch than the school pushover.
---
---
███████████████████████████████████████████████████████████████████████
---
---
Penthouse| cs by burning // filled out by LawfulAnnon