~~~~~~~~~~~~~~~~~~~~~~~~~~~~~~~~~~~~~~~~~~~~~~~~~~~~~~~~~~~~~~~~~~~~~~~~~~~~~~~~~~~~~~~~~~~~~~~~~~~~~~~~~~~~~~~~~~~~~~~~~~~~~~~~
Welcome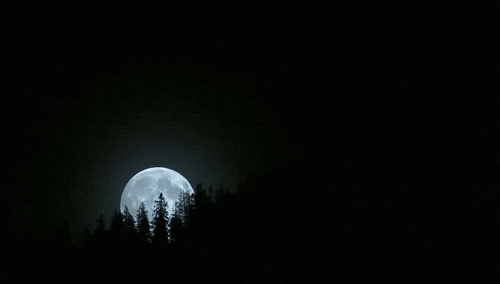 You are sitting in a study. It has wooden paneled walls and bookshelves from floor to ceiling, a huge carved desk and a red leather chair on wheels. A "young" man, a little over 6 foot, comes and sits down on the chair. He leans back and smiles. He has short, straight, brown locks and beautiful blue eyes. He starts to talk. "I'm the Dean, Dean Fitz. You can call me Fitz, though." His voice is smooth like honey. "I understand you're different. All of us living at Vaux's are. Uh, for example..." He moves the collar of his shirt just enough so you can get a glimpse of a gnarly scar he had. He adjusts his collar back and gave his toothy grin. "I'm a werewolf. But there are also mermaids, witches, Nekos..." Fitz looks at you slyly. "And there are no such thing as Unicorns. Now, what else do you want to know?"
"History?"
Fitz raises his bushy eyebrows but continues to talk. "Vigil De Vaux opened up the Home For The Supernatural in the early 1800s in Southern Virginia, for he was an Werewolf who had only his little sister to take care of. Once his sister was married away, he disappeared and opened up The Home in hopes it would make a difference in the community where The Supernatural and The Humans co-lived. He built a program for The Supernatural to where they would be able to live in peace. Even though Vigil has been dead for the past hundred years, his work has progressed through the years with each and every new Dean that is appointed, such as myself."
"Tour?"
Fitz smiles. "As you wish." He gets up and leads you down the hall. The eerie halls are the same wooden paneling that the study had, but with old pictures of the residents of The Home over the years. He takes you into a room with a wooden swinging door. It feels as if you walk into a different universe. Instead of the creepy Victorian look the hallways had, it is a pristine restaurant kitchen, clean and polished. "This is where our meals are cooked. They're usually cooked by the witches..." He sees the worried look in your eyes. "Don't worry, they're good witches. Just like Paula Dean. It has a small green house attached for growing fresh fruits and veggies along with herbs that are used to make our food. Then there is the Butler's pantry, which leads out to the barbeque area." He points to the old wooden door then continues to go about the house, pointing out random facts about things.
He takes you through the Grand Foyer (it's two stories high with a winding staircase and black and white marble flooring), past the ballroom (it has a baby grand piano and other instruments where the entertainers play during a house party), and into the Sun Room. It overlooks Antheia's Garden and Ceasg Lagoon. As you look over blue Ceasg, you see a large splash followed by disappearing black fins. Fritz smiles. "One of the Mermaids. Let's continue." He takes you through the Sitting room that is decked in velvet furniture and to the kitchen, which has a very long, marble table and many chairs. "That's the first floor. Let's go to the basement."
You go downstairs and see that it opens up to a game room with a bar. "This was added by popular vote, recently. They seem to like it a lot." Fitz leads you the wine cellar. "This is for everybody's taste. Be careful, though; a few are filled with blood." He takes you towards the other room. "This is the theater. It has ten sets of love seats to accommodate a crowd. The door next to this room is the laundry room. It has an ironing board and a sewing machine set up all the time. Now, that's the basement. Let's take a look outside."
Fitz leads you to the outside. "Now, there are many 'attractions'. There's Ceasg lagoon, our large, beautiful, fresh water lagoon. It's used by the Mermaids and Water Nymphs, so I wouldn't take a fancy to there unless you love to be flirted with constantly. Surrounding it is Antheia's garden, filled with plants of every kind, including the carnivorous ones. Fairies and Woodland Nymphs like to reside their for leisure. Gefährliche woods hosts as hunting grounds to the Werewolves, Nekos, and Kitsune. Friedhof Cemetery buries all the dead residents and with holds Vaux's grand tomb. Very beautiful at night if you want to go take a walk. Lastly, Bishop Greenhouse. Bizarre plants and herbs, grown by our very own witches."
You return to his office. "Now, upstairs we have 40 bedrooms with luxurious bathrooms, my bedroom, a nursery, and the gallery where we lock up all our artifacts. Anything else?"

"Who Lives Here?"
Fitz taps his chin. "Well, many things, actually. Incubus and Succubus, killer demons. Very friendly, though. Fairies and Woodland Nymphs, the tree huggers or hippies, our very own neighborhood friendly green thumbs. Mermaids and Water nymphs have lovely voices, but are very protective of the lagoon. Bloodsuckers - Vampires, I mean - usually stay in their rooms or around the dark spots in the house. Werewolves, obviously. Nekos, werecats, are often around the Sun room or the garden. Kitsune, werefoxes, are found anywhere, just don't make them too angry, they'll rip you to shreds. Witches are lovely to have around, the make a killer cup of tea. Their familiars, though... kind of hard to get past them all. Amazons come by once in a while. Oh, and finally, Demons and Angels." Fitz goes into a dark tone and speaks with caution. "We make sure they don't cross paths, otherwise they'd start the Apocalypse." He goes back to his cheery self. "Anymore questions?"
"No."
Fitz takes you up stairs to your room. It's completely empty and clean. "You are to do whatever you wish with this room. No explosives or nukes or weapons. I'll always be in my Study or Bedroom. Just give a knock." He starts to leave, but freezes he looks over his shoulder. His eyes turned from light blue to brown, canine eyes.
"Welcome to The Home."
~~~~~~~~~~~~~~~~~~~~~~~~~~~~~~~~~~~~~~~~~~~~~~~~~~~~~~~~~~~~~~~~~~~~~~~~~~~~~~~~~~~~~~~~~~~~~~~~~~~~~~~~~~~~~~~~~~~~~~~~~~~~~~~~
Characters
The Dean Fitzgerald | Nickname: Fitz |Age: 99, Appears 28 | Werewolf | Caitiecat12
Dallas Kennith | Nickname: Dallas | Age: 19 | Mermaid | Caitiecat12
Noura North | Nickname: Noura | Age: 18 | Banshee | The Professor
Vladamir Sammael | Nickname: Vlad | Age: 1642, appears 19 – 22 | Vampire | gentlemiss
Eden Handrel | Nickname: Eddi, Denni | Age: 17 | Witch | miyer
Abel Moana | Nickname: Abel | Age: 15 | Merman | CyberGlowfly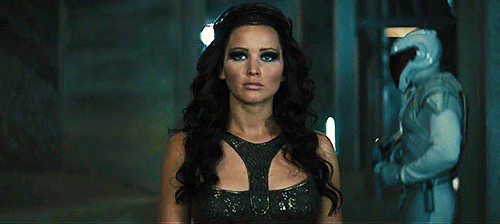 Evanne Marie | Nickname:Evvy | Age: 19 | Witch | Immayahoka
Elegance Kennedy | Nickname: Kit | Age: 19 | Kitsune | breakherlegs
Hayden Saunders | Nickname: Hayden | Age: 1138, appears 21 | Succubus | Dumisa
Gordon Walker | Nickname: Gordon | Age: 605, appears 25 | Reaper | GreenPegg
Bronx Tremaine | Nickname: Tremmy | Age: Appears 23 | Demon | Caitiecat12
Klaus M Fjord | Nicknames: M | Age: 3000+ | Demon | King of Rags
Jodi J. Rydell | Nicknames: Jodi | Age: 16 | Oracle/Prophet | Mere_Bear148
Riley Pan | Nicknames: Riles, Peter Pan, Puck Jr | Age: 17 | Faery Trickster | Inakouchiha
~~~~~~~~~~~~~~~~~~~~~~~~~~~~~~~~~~~~~~~~~~~~~~~~~~~~~~~~~~~~~~~~~~~~~~~~~~~~~~~~~~~~~~~~~~~~~~~~~~~~~~~~~~~~~~~~~~~~~~~~~~~~~~~~
Character Skeleton
Code: Select all

Full Name:

Nickname:

Age:

Date of Birth:

Gender:

Nationality:

Sexuality:

Species:

Height & Weight:

Hair:

Physical description:

Everyday apparel:

Wearing now (Optional):

Picture/GIF:

Personality:

Hobbies/Interests:

Quirks/Habits:

Dislikes:

Weaknesses:

Strengths:

Talents:

Job?:

Education:

Normal Possessions:

Parents:

Siblings:

Current Relationships:

History (Optional):

Familiar: (Witches only!)(Familiars are your animal alter-egos, include name, type of animal, and small description)

Reply sample (At least 100 characters):
~~~~~~~~~~~~~~~~~~~~~~~~~~~~~~~~~~~~~~~~~~~~~~~~~~~~~~~~~~~~~~~~~~~~~~~~~~~~~~~~~~~~~~~~~~~~~~~~~~~~~~~~~~~~~~~~~~~~~~~~~~~~~~~~~
Taking place in...
Arcs are bundles of posts that you can organize on your own. They're useful for telling a story that might span long periods of time or space.
There are no arcs in this roleplay.
There are no quests in this roleplay.
Here's the current leaderboard.
There are no groups in this roleplay!
Welcome home, Promethean. Here, you can manage your universe.
Arcs are bundles of posts from any location, allowing you to easily capture sub-plots which might be spread out across multiple locations.
You can create Quests with various rewards, encouraging your players to engage with specific plot lines.
Settings are the backdrop for the characters in your universe, giving meaning and context to their existence. By creating a number of well-written locations, you can organize your universe into areas and regions.
Navigation
While not required, locations can be organized onto a map. More information soon!
There are no groups in this roleplay!
By creating Collectibles, you can reward your players with unique items that accentuate their character sheets.
Once an Item has been created, it can be spawned in the IC using /spawn Item Name (case-sensitive, as usual) — this can be followed with /take Item Name to retrieve the item into the current character's inventory.
Give your Universe life by adding a Mob, which are auto-replenishing NPCs your players can interact with. Useful for some quick hack-and-slash fun!
Mobs can be automated spawns, like rats and bats, or full-on NPCs complete with conversation menus. Use them to enhance your player experience!
Current Mobs
No mobs have been created yet.
Locations where Mobs and Items might appear.
You can schedule events for your players to create notifications and schedule times for everyone to plan around.
Add and remove other people from your Universe.
Orphanage
By marking a character as abandoned, you can offer them to your players as pre-made character sheets.
"Detective Kit, pleased to meet'cha!"
The Forge
Use your INK to craft new artifacts in The Home. Once created, Items cannot be changed, but they can be bought and sold in the marketplace.
Notable Items
No items have been created yet!
The Market
Buy, sell, and even craft your own items in this universe.
Market Data

Market conditions are unknown. Use caution when trading.

Quick Buy (Items Most Recently Listed for Sale)
None
Discussions
Most recent OOC posts in The Home