Shiloh Alice Grey
Belong With Me || Taylor Swift
|| Twenty || Canadian || Shy, Alice, Alli, Grey||
---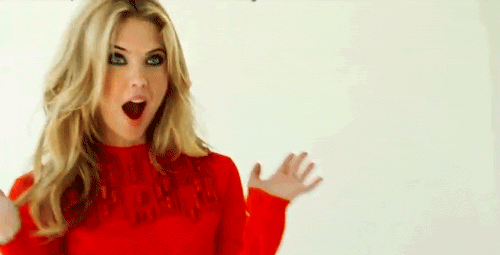 ||

"Just the Basic's people"

||



|Gender|


Female
"I would hope this is obvious"



|Birthdate|


January 1
"New Years baby whoop!"



|Sexual Preference|


Heterosexual
"I like men, not boys, MEN!"



|Species|


Werewolf
"Woof? Umm I don't think so"



|Pack|


White Night Pack
"That's my pack alright, one big happy family"



|Ranking|


Omega
"Ya I'm a bit low on the ranking part"



|Bloodline|


Purebred
"Ya 100% Omega.....were's the good part in that?"



|Occupation|


Shiloh works at a book store called 'Read'em and Weep'.
"Yep I'm a nerd and a work worm this place is kinda like heaven to me"


---

||

"Hey that's Me"

||



|Eye Color|


Silvery Grey
"I've got my dads eyes, there so pretty!"



|Hair Color|


Pale Ash Blonde
"I get this wild mess of curls from my mother.....thanks mom"



|Body Type|


Small, Lean & Curvy
"Ya I'm smaller then the average female but I'm still pretty damn hot!"



|Skin Tone|


Pale Ivory
"Thank goodness for this, compared to my dad I'm a tanned.....ya he's really white"



|Height & Weight|


5'4" & 124lbs
"Again yes I'm small geez get over it already"



|Birthmarks/scars|


Shiloh doesn't have any scars because she has the Omega healing ability allowing her to heal any wounds so they don't leave markings. She has a couple tattoo's like on her back of her left shoulder , on her left forearm then a floral tattoo on her hip.
"I'm like a rebel nerd.....I'm batman!"



|Wolf Appearance|


Shiloh is an small wolf. She's has pure white fur and gleaming golden eyes, with long razor sharp teeth and claws. She stands around 5'11" in wolf form which isn't as big as it sounds.
"I may be small but I am gorgeous am I not?"


---
---
---
---

||

"You want to get to know me? I'm flattered.....but really me?!"

||



|Personality|


Shiloh is, well she likes to see herself as a 'rebel nerd'. She's perky, lovable and bright and is somehow able to make anyone smile. She's a very truthful person, never lying just sticking with the facts. She's a major bookworm for she is usually found on the couch with a plate of cookie's, hot chocolate, a warm fluffy blanket and a good book. When she around her pack Shiloh i s a social butterfly but when it comes to strangers her lips are zipped and she cowards away from them, becoming a shy and timid Shiloh that not many in her pack see. Like any werewolf she is protective of her pack and is very over-protective of the pups. She extremely fun to be around. She's innocent and care-free, even with her ranking everyone loves her.
"Ya I know, I'm amazing tell me something I don't know"



|Likes|


✔ Chicken Alfredo with cheese baked on top | "YUMMY!"
✔ Books | "Mainly romance, fantasy and adventure"
✔ Her Job | "I'm surrounded by books why do you think I'd love it?"
✔ Cookies | "They are my kryptonite now excuse me while I go all cookie monster on them"
✔ Photography | "I love taking picture's of our pack running in wolf form, its kinda magical"
✔ Music & Singing | " I ain't bad, I love playing my guitar while jamming out"
✔ Hot chocolate | "I have one every morning"
✔ Chocolate cupcakes with cream cheese frosting | "I'm starting to notice most of the things I like revolve around food...geez I'm surprised I'm not fat! The perks of being a werewolf"
✔ Dancing | "Yep I'm so good I'm up there with the big boys"
✔ Hockey | "What? A girl can't like playing and watching a sport?"



|Dislikes|


✘ Bland food | "Again with the food!"
✘ Mushrooms | "I'm a carnivore grrr!"
✘ Being an Omega | "Nobody likes being an Omega, no one, zip, nada!"
✘ Players & Assholes | "What am I? A bitch! nope I don't think so....oh wait technically being a female wolf I AM a bitch but not that type of bitch"
✘ Clowns | "They creep me the fuck out!"
✘ Spider's | "Eww get it away from me!" *leaps into bystander's arms*
✘ Rabbit meat | "To furry and meatless"
✘ Orange Juice | "One word: Pulp"
✘ Little cars | "I like me some big lifted trucks sweetheart"
✘ Doing chores | "Yet because I'm an Omega I still have to do them"



|Strengths|


Cooking | Cleaning | Baking | Hockey | Can speak & read Spanish, Italian, Latin and French | Singing | Playing guitar | Her healing ability | Dancing |
"Yep I good at alot of things that's why I'm so awesome"



|Weaknesses|


Just the fact that she's an Omega is one of her biggest weakness | Her mate | Physical strength | Shyness when meeting new people |
"I can't help that I was born an Omega aka my biggest weakest!"



|Fears|


Never finding her mate | Having her mate reject her or not love her | Her pack dying |
"Well aren't you frightened you will never find your other half.....geez I sound like a person from my romance novels"


---
---
---
---

||

"I feel like I live in a fairy tail.....but I'm just a bystander watching the princess get her prince while I'm sitting around reading about finding mine.....just an endless cycle isn't?"

||



|Equipment|


Book bag | House keys | Truck keys | Secret cookies hidden in book bag | Laptop | Iphone | Wallet| Bowie knife | Fruity gum | Favorite book of the day |
"That's just what I usually carry around in my bag, that's right a book bag not a purse, I ain't no girly chick!"



|History|


Shiloh Alice Grey is daughter of Maggie and Reed Grey. Shiloh has 2 older twin brother's, Alec and Matthew, whom are very protective of her because she is the runt of the litter. She grew up very happily with her family, her father is a Hunter and mother is an Omega. but they still lived in a good sized home. Sure they were kinda poor, with her mother being a stay at home mom and her dad working as a mechanic. But that just made Shiloh and her brother's not spoiled and make them use their imagination, which is one of the reason that Shiloh is so hyper and cheery these days. During elementary and middle school Shiloh was the nerd everyone picked on, with big framed dorky glasses, pigtails and braces. It wasn't until highschool after her first shift that Shiloh became the gorgeous girl she is today. That was the day she grew a backbone and mouthed off any of the people who were picking on her. Sure she got beat up a few times but that all stopped once her brother's started beating everyone up back. All the bullying also stopped when everyone found out Shiloh had the healing ability. Still at the age of 16, a new arrival had joined them. Shiloh's little brother, Edward. Shiloh graduated with top honor's and moved out of her parents house and into an apartment of her own at 18. She is still very close with her family, her brothers usually coming into the book store she works at to check in a her and she babysits Edward whenever her parents are busy. Beside working at the book store Shiloh also cooks for the pack whenever they have a gathering at the pack house.
"Yep that's my life, don't make fun of it or I'll make my brother's hunt you down"



|Other|


Shiloh's 2007 Chevy Silverado
[WIP]


---