"The Hum was always around you. That's what life was. The constant sound of all the things we built to make life easy and a little less boring. The mechanical song. The electronic symphony. The Hum of all our things and all of us. Gone." - The5thWave
It was a pretty normal day. Except for some reason only six kids were in a class. The halls were full but these 6 kids looked around. Something was wrong. Then they realized they couldn't hear kids in the hall. They couldn't hear birds. they couldn't hear the air conditioner, vents, fans, planes, cars, footsteps, or anything. The Hum, was gone, and it took the people with it. Six high schoolers were scared. Siz high schoolers were confused. Six highs schoolers were alone. Which is what they wanted the six high schoolers to think.
It is the year 2019. There is a normal high school in west Missouri. The students are all different, and random. They had no warning. The Hum left. There was no forecast, no system, no plan. The Hum left and it crumpled them and possibly the world. The hallways are cracked, the ceiling has caved in in places, and the floor has holes. Puddles and plants litter everything. Except one room. One that should enver have been there. That, is where the story begins.
These students have to find their way through and unknown and wild world without people, without technology, and without any clues to what happened. The worse part is the only thing they do know is a note left on the whiteboard next to their teacher's skeleton... Not the one in the class... their teacher's actual skeleton, stuck with the chalk in hand, writing.
The problem though is that leads them to believe someone left that message so they knew something. Which means... they probably aren't alone but something tried to get them to think they are. Every building annihilated, no cars, no wreckage of a war, just an overgrown planet. Though some things are still left... Food, guns, and adult skeletons, almost all female and older. So does this all mean they are alone... Or they aren't. Come find out.
---
So the point of this roleplay will be a free roam roleplay where teens have to survive in a harsh environment with unknown dangers and never knowing if they are safe. I will guide the main storyline like what will happen and who the things are and tell people if they go over the limit, but where we go and most of the events that occur will be up to the roleplayers. Also, I will not let people reserve characters, because whoever has the best app that I look at first I accept. I expect posts to be about 300 words each, so lots of description. You're first post should be like a little background about your day and how it is compared to you daily routine, and anything roleplayers should know about your character. You have to be one of the characters below:
The Hipster
Name:
Gender:
Personality: Chill, Unique, Outgoing
Good with food | Know her way around towns and cities | Wears cool hats
Likes boys, loves coffee, plays acoustic guitar, best friends with the nerd
Played By:
FC:
---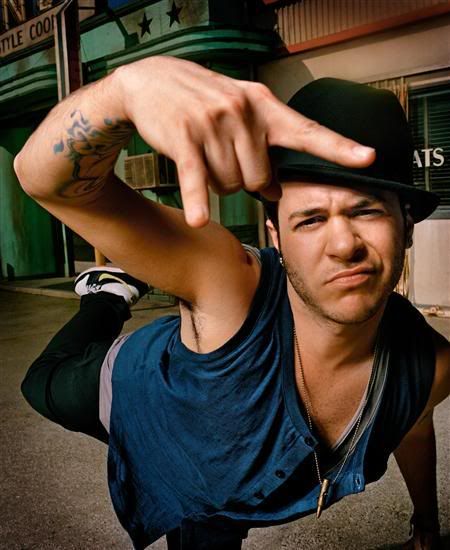 The Jerk
Name:Full name: Terran Philip Hudson
Gender: Boy
Personality: Rash, Arrogant, Selfish, Strong
Can be mean | Is extremely athletic, the strongest guy in the whole school, extremely buff also | Isn't too bright
Likes girls, does sports, works out too much, friends with the girl
Played By: LaroChar
FC: Ferras
---
The Girl
Name: Echo
Gender: Girl
Personality: Girly, Humourous, loves to joke
Is just a girl | Loves to talk | Has great social skills and was on debate team
Likes boys (maybe girls depending on the person who plays them), does gymnastics, reads books, is friends with the jerk
Played By: Alice55106
FC: Katy Perry
---
The Gay Kid (No I'm not being offensive to anyone, just think they should be one... There are only 6 kids so they have to represent all of humanity)
Name: Nathan McAvanui
Gender: Male
Personality: Outgoing, Funny, Smart
Is amazing with computers | Has great social skills | Is above average athletic
Likes men, doesn't talk like a gay guy (the only thing that does is he likes men), can climb well and parkour, best friends with theatre kid
Played By: Enitsirk
FC: Young Brad Pitt
---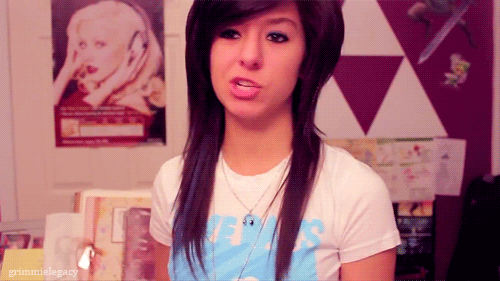 The Nerd
Name: Kate McQueen
Gender: Female
Personality: Smart-Alic, Shy, Nervous
Is very good with computers | Is extremely smart | Loves video games
She isn't athletic but gets good grades and knows something about everything, best friends with the hipster and theatre kid
Played By: Ahimgina
FC: Christina Grimmie
---
The Theatre Kid
Name: Virgis Greene
Gender: Male
Personality: Bubbly, Positive, Hyper
Is above average intelligence but isn't as smart as the nerd | Can sing, dance, and play instruments well | is social and isn't afraid to talk
Unknown whether he likes men or women, best friends with Nerd and the Gay Kid, loves theatre, isn't very athletic but is a bit flexible
Played By: Waterboyr
FC: Thomas Sangster
So when any boy applies they can say they have a secret relationship with the gay kid... Yeah. Since it's like in a sense the apocalypse boys and girls will well you've read the books they fall in love and etc. Be prepared because it could get inappropriate or uncomfortable.
(No, I'm not gay and I'm not post this to be a pervy guy...)

If you apply for this roleplay be aware it may eventually have magic, aliens, zombies, romance, sexual content, and more. It all depends on how it goes.
If you don't like any of those please don't apply.
If you have any suggestion about this roleplay or books or movies that you think would help me with this roleplay or just any questions please pm me.
Application:
[img]YOUR%20FC%20IMAGE%20HERE[/img]
---
Name:
Role:
Personality (things you want to add from intro)
Clothes (optional):
---
[img]ANOTHER%20FC%20PIC%20JUST%20CAUSE[/img]
---
Backstory: (At least two paragraphs... yeah I know. So much. Sorry, I'm evil. .-.)
Example of a roleplay of this character (like a conversation or a time that troubled your character like when they got detention or were bullied or their mom left idk, one or more paragraphs)
---
If you're character had to have some power, special weapon, vehicle they could use or summon, magic power, or etc. what would it be (Because eventually some characters or all will get things, it won't be free roaming randomly and then going against aliens or some force with no weapons but guns that are just somehow there)
Anything Else (optional):
IMPORTANT SECRET CODE:
Rules:
1. Okay so you have to get hurt at points and no adding in spaceships, zombies, or etc., I will do that, though you can PM me if you have ideas for where the story shoul go from the point we are at.
2. No metagaming, powergaming, or going against what I say/
3. Try to post daily or every other day.
4. No short posts, this is a serious roleplay. 300 words or more are reccomended, but when you don't have any time or when you can't say much more but can post something good, 15o and more is accepted.
5. The important secret code for the app is: Nonbeliever
6. Sexual content is allowed completely, but don't like write a 1000 word post describing extreme sexual content word by word that'd be weird...
7. No controlling other characters or killing them.
8. Actually try to act at least somewhat (it's completely required) like your character's description I put on the intro.
9. Have fun. Required.
Taking place in...
24 posts here • Page 1 of 1
24 posts here • Page 1 of 1
Arcs are bundles of posts that you can organize on your own. They're useful for telling a story that might span long periods of time or space.
There are no arcs in this roleplay.
There are no quests in this roleplay.
Here's the current leaderboard.
There are no groups in this roleplay!
Welcome home, Promethean. Here, you can manage your universe.
Arcs are bundles of posts from any location, allowing you to easily capture sub-plots which might be spread out across multiple locations.
You can create Quests with various rewards, encouraging your players to engage with specific plot lines.
Settings are the backdrop for the characters in your universe, giving meaning and context to their existence. By creating a number of well-written locations, you can organize your universe into areas and regions.
Navigation
While not required, locations can be organized onto a map. More information soon!
There are no groups in this roleplay!
By creating Collectibles, you can reward your players with unique items that accentuate their character sheets.
Once an Item has been created, it can be spawned in the IC using /spawn Item Name (case-sensitive, as usual) — this can be followed with /take Item Name to retrieve the item into the current character's inventory.
Give your Universe life by adding a Mob, which are auto-replenishing NPCs your players can interact with. Useful for some quick hack-and-slash fun!
Mobs can be automated spawns, like rats and bats, or full-on NPCs complete with conversation menus. Use them to enhance your player experience!
Current Mobs
No mobs have been created yet.
Locations where Mobs and Items might appear.
You can schedule events for your players to create notifications and schedule times for everyone to plan around.
Add and remove other people from your Universe.
The Forge
Use your INK to craft new artifacts in The Hum. Once created, Items cannot be changed, but they can be bought and sold in the marketplace.
Notable Items
No items have been created yet!
The Market
Buy, sell, and even craft your own items in this universe.
Market Data

Market conditions are unknown. Use caution when trading.

Quick Buy (Items Most Recently Listed for Sale)
None
Discussions
Most recent OOC posts in The Hum