Lark Winters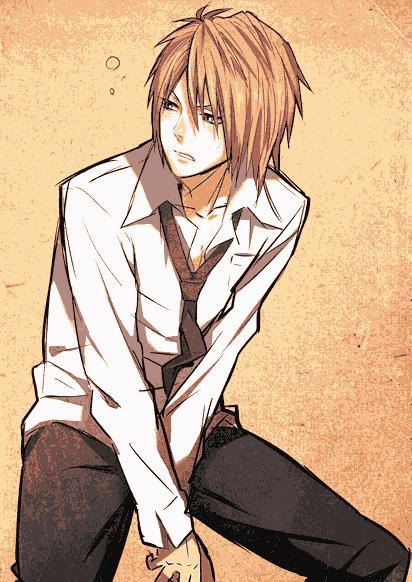 Age
17
District
11
What their District's Specialty is
Farming
Gender
Male
Career/Loner?
Loner
Personality
Protective of his siblings, Lark is willing to give up everything just to see Fox smile, to see Rose and Lily happy and healthy. The fact that the three of them rarely smile now greatly stresses Lark out, and he knows that he has to win - or else they may never smile again. Lark is also very cynical, taking the phrase, "Seeing is believing", quite literally. If somebody tells him a fact, he will often doubt it. He's often questioning people's motives, which can get quite...annoying. After all, when people ask him to do something, his usual response is, "Why?" Because until he knows the answer to that question, he's pretty much going to stay where he was before he was asked. Led by instinct, there is practically no filter between what his brain says and what his mouth says. This can sometimes end in very, very drastic results.
Very tenacious, Lark hates being stuck at a wall. He'll try to find a way out, and as such, is one of the most resourceful guys around. He knows how to make things work in his favor, even if the odds appear to be stacked against him. An optimistic fellow, most of the time, Lark also holds a very violent self. If someone tries to harm his siblings, or hurt his pride, he turns into a raging beast.
Skill(s)
Standing at 6'0" helps in the fighting. Since Lark also works in the fields as a plower, he has a strong body and knows his way around blades (especially scythes) and whips quite well.
Weaknesses
His tongue is what usually gets him in trouble. He says things about the Capitol without thinking and sometimes, things like that can get overheard. He can also get overconfident, and often does things without thinking about them first. This reckless behavior will most likely be his downfall.
Love Interest
Totally and completely open
History
Lark often stole from the nearby grooves and fields for his brother to eat. Because his family is rather large, he has to steal often. It started when he was ten, Fox was four, Rose was three and Lily was two. As the oldest, he knew he had to take care of them. He was caught a few times in the beginning, which resulted in many whippings. He has scars on his back from these, but as time went on, he got better and better. He didn't have to crawl under the fence anymore - he could jump it. He could hide it better, lie better. He took tesserae for all his siblings, refusing to allow them to take any.
He had practically the highest chance of getting picked from anybody else in District 11.
And well, one day, it would eventually add up.
How they got in the Hunger Games
Chosen
Theme Song
Saga ~This is My Road~
- by Kanon
Other
I'll add more later. ^.^