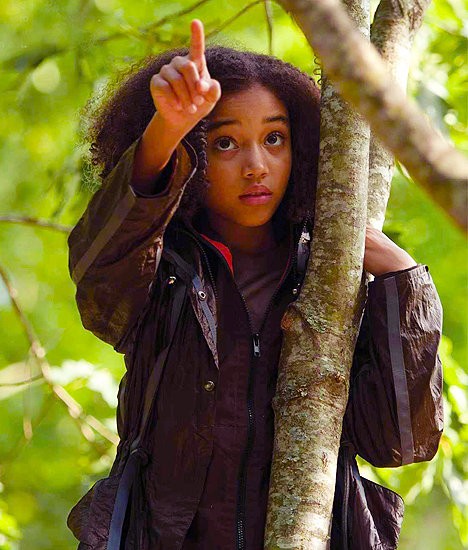 Name:
Rue Decker.
Age:
12 years.
District:
District 11.
Gender:
Female
District:
A grass necklace ith a wooden star charm.
Appearance:
Rue has brown, frizzy hair that goes to her chin. Her eyes are a dark brown in colour. She has black skin and a small look to her-- because she is small, standing at 4'8. Being from the second poorest District, Rue is unusually skinny, weighing a measly 80lbs.
Personality:
Rue is a kind and gentle girl, and she honestly will only kill if necassary - if even then. She is the youngest in the Games, so is typically thought to be a weakling, but she has surprisingly good aim with a slingshot and can climb like a monkey, if not better. She also has alot of hiding skills. She is a gentle little girl, but her biggest weakness could actually be her kindness, she finds it very easy to trust people, and as such would never even think of her allies turning on her.
Weapon:
Slingshot
History:
Rue grew up in one of the poor districts, with her five younger siblings. Her parents having six children to look after, none of them got much food. Rue, being light and nimble, would climb to the top of the trees during harvest, and once the flag was raised saying work was over, she would whistle her four note tune, to which the mockingjays would alert the others that work was finished.
Sorry It's Rushed. :/