Shaylee is the faery guardian of New Zealand. Sure, one faery can not cover all that ground, and she has many faeries under her who take care of their respective areas and report back to her. She chooses to reside in the forests and fields, and only changes locations when one of her faeries reports a problem in their area. Coincidentally, Shaylee's chosen area of lodging happens to be an area highly populated by other supernaturals. She knows not of the dangers she and her faeries face with the approaching of hunters, and tends to be rather frivolous in the forest. She chooses to stay in her faery form most of time unless she must venture out into the human towns. Many have said that they have seen her frolicking about, speaking with her faeries and communing with nature, but no one has gotten a long enough or close enough look to really believe their eyes. She is mysterious, but inviting, and many wish to be near her when she is around. Although her actual age cannot be determined, she looks to be around 23, though she is small. Her personality is regal but fierce, and at the same time gentle and caring. Many find her perplexing, but can't stand to be away from her once she leaves. As a guardian, she does not hesitate to put herself in front of her faeries in the line of fire, and is always there for them when they need her. She is loyal and true, leaving the people surrounding her with a sense of self-worth and value. She cannot help the effect she has on others, and hardly even notices it most of the time. She is true to her species, and if you know what to look for, you know what she is.



Powers & Abilities
Leis an Dulra || Ability to commune with nature (i.e. listening to the trees, wind, rain, sunlight)
Chothu || Nurture (i.e. healing, giving life [only with plants], growing life [only with plants])
Amach Anseo || Ability to see the future (only the futures of her faeries and sometimes other supernaturals if there's a strong connection, never with humans)
Athru || Ability to transform from fae to human (she retains Amach Anseo in her human form, but she must be in fae form to use her other powers)
As a human she looks like...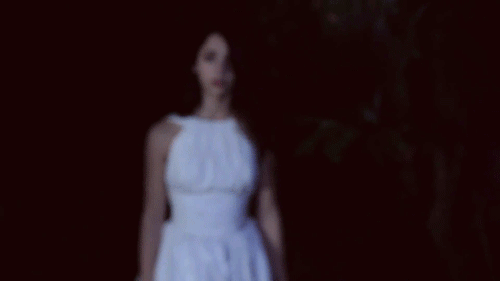 As a faery she looks like...
Her eyes in any form...
It is said that when you look into Shaylee's eyes you can see the essence of nature within...