---
---
▃▃▃▃▃▃▃▃▃▃▃▃▃▃▃▃▃▃▃▃▃▃▃▃▃▃▃▃▃▃▃▃▃▃▃▃▃▃▃▃
▃▃▃▃▃▃▃▃▃▃▃▃▃▃▃▃▃▃▃▃▃▃▃▃▃▃▃▃▃▃▃▃▃▃▃▃▃▃▃▃▃▃▃▃▃▃▃▃▃▃▃▃▃▃▃▃▃▃▃▃▃
..............................................................................
..............................................................................
..............................................................................
▃▃▃▃▃▃▃▃▃▃▃▃▃▃▃▃▃▃▃▃▃▃▃▃▃▃▃▃▃▃▃▃▃▃▃▃▃▃▃▃▃▃▃▃▃▃▃▃▃▃▃▃▃▃▃▃▃▃▃▃
▃▃▃▃▃▃▃▃▃▃▃▃▃▃▃▃▃▃▃▃▃▃▃▃▃▃▃▃▃▃▃▃▃▃▃▃▃▃▃▃
---
---
---
---
╔
╗
"Welcome to the Colorado School of Exceptional Boys and Girls in the city of Breckenridge! It's all very elite really, the process to get into the school is nearly impossible, despite there only being one requirement. Yeah, you have to be a witch or warlock. We really only use the term witch now for both women and men, but some people who were raised in a more traditional sense like to use warlock. Witch is even a term thats going out the door now. Apparently it's got too negative a connotation, so you'll most likely be told to call us "a being with magical powers." It hasn't really stuck. Anyways, this school is for the rich or the poor, pure blood, or no blood. Kids get sent here when they turn fourteen, and stay until they are assigned jobs by the witches council. We aren't allowed to have any contact with our parents, we are supposed to be independent the second we walk into the school. At a time we generally only have about thirty kids in attendance-- their aren't too many of us around, yet we are growing in population now after the whole Witch Trials ordeal. Theres a total of five "Exceptional Boys and Girls" school in the Unites States: one in Louisiana, California, Illinois, and another in North Carolina. We're probably the smallest branch. But here, the tiny little witches learn new spells to add to their grimoires and potions, guided by our delightful teachers. It barley even seems like a school at times, we're honestly just placed in a large enough house that we only have two people per bedroom. I really didn't care much for the school, I constantly got in trouble for what they called dark magic. Magic is magic, that's what I always say. Didn't stop them for kicking me out however. It wasn't hard to pay them back for it, however. People already started to suspect the uprising of witches again- witches really need to be more careful. Hunters were at a all time high, and I decided just to help them out in destroying my old coven. First, I lured one of my old classmates out. Silly mistake for her, she was burned at the stake that night. After that, It was easy enough to lure the rest out to the waiting huntsmen's outside the school. I just simply burnt the school down."
╚
╝
---
---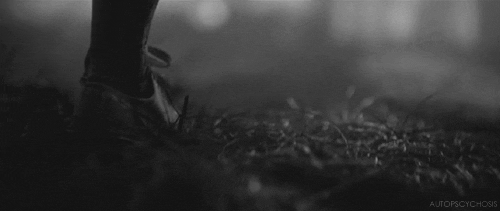 "When witches don't fight, we burn."
Last night a tragedy occurred. One of the students from the academy, a young girl of age fifteen, was lured out of the safe hold of the Coven and was burned at the stake. Her body was found when the faculty used tracking spells to find her after curfew had passed. What they saw shocked and saddened them. However, on closer inspection of the scene in the hills, they noticed a note attacked to her charred body. It read, "You're all next." One could image the shock and intensity of the situation, so that night multiple protection spells were put on the students and on the academy, meant to keep Witches safe, and too keep Mundanes out of the property. Though, one couldn't prepare for one of their kind to turn their backs on them, and the ex-student set the house a-flame. This is where our story begins.

In the hush of the night, students are woken up by the sounds of fire alarms and screaming, and try their best to flee to safety outside. Of the thirty students, a handful don't make it, either dying in the flame, or getting taken down by one of the hunters waiting outside the gates. Those who survive, however, end up splitting off into groups, rushing out of the intense scene in a hurry. One of these groups happens to be ours, three boys, and three girls.

Now, just because their all in the same coven doesn't mean they get along. For a long while, there has been a great divide amongst the students- those who practice light magic and those who practice dark. Light magic is the purest, most ancient form of magic, whereas dark magic is spells that have been muddled over the years, or ones that have been ultimately forbidden for its gruesome and immoral ways to achieve it. Dark magic, however, is one of the strongest forms considering it's unscrupulous ways. The students now have to work together in order to survive and to achieve their main goals. And what are those goals? Easy, that's to stay alive, to avoid hunters at all cost and to also avoid the wicked ex-student who is after them all. Oh, there's also the matter of getting to The Camp.

That's where the trouble really lies.

The Camp may or may not be real. It's a rumour that's been passed down to young witches for awhile now, ever since the start of the new witch revolt. It's a place were rouge witch kids can flee too for safe harbour, or in extreme cases, a group of kids who's homes have been burnt down. Some don't believe the tale, pushing it off as a nice story, but others swear by it. All thats known of this mysterious camp is that It's run by one of the Witch Councils estranged sons, and located somewhere in Oregon. It's said that there are many clues if you travel the state, the only way of being able to find it is trails that other Witches have tagged, or if you run into a group of rouge witches that know of something themselves.

True or not, this will be one hell of a journey for the group.


..............................................................................




..............................................................................



---
---
........................
---
---
/|\ Female 1 /|\ Light Magic /|\ Age: 17 /|\ Name: Giselle Vetula /|\ FC: Alicia Vikander /|\

Reserved

(Ameliaisghostly)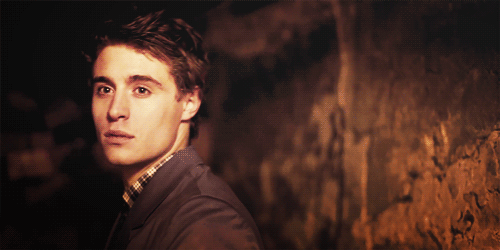 /|\ Male 1 /|\ Dark Magic /|\ Age: 18 /|\ Name: Asher Leroux /|\ FC: Max Irons /|\

Reserved

(Duct Tape)




/|\ Female 2 /|\ Dark Magic /|\ Age: 17 /|\ Name: Oriana Vetula /|\ FC: Anna Speckhart /|\

Reserved

(The Toxic Cereus)




/|\ Male 2 /|\ Light Magic /|\ Age:18 /|\ Name: ??? /|\ FC: Aaron Taylor Johnson/|\

Reserved

(Dumisa)




/|\ Female 3 /|\ Dark Magic /|\ Age: 17 /|\ Name: Lux Chancellor /|\ FC: Adelaide Kane /|\

Reserved

(AngelGirl)




/|\ Male 3 /|\ Light Magic /|\ Age: 17 /|\ Name: ??? /|\ FC: Anton Lisin /|\

Reserved

(Albatross)
---
---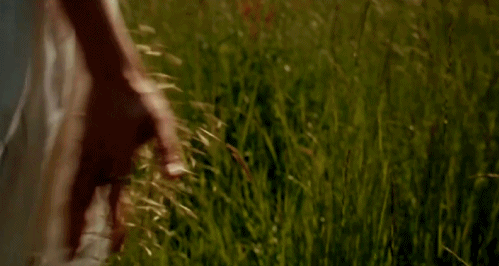 Extra Information
Real face claims are preferred

Once you know your face claim, send in a gif so I can add it to the front page

Character ages should be between 16-18

In your reservation, say whether your character will use light or dark magic. We'll split it up evenly, three light magic characters, and three dark. It's first come first serve!

The roleplay will start the first moment everyone wakes up and the house is burning down.

Our characters will somehow have to meet up eventually during this time, and form their group.

Be creative with your characters! Just because they use dark magic doesn't mean their awful people, just the same that if a character uses light magic, it doesn't make them nice.

This is set in modern times

There are three types of witches; Pure bloods, who come from both witch parents, Half bloods, who come from one witch parent and one mundane parents, and then No-bloods, who are very rare. They are born from both mundane parents. This usually happens when somewhere way back in their lineage there was a witch. Make sure you know what type of witch your character is.

*The Ex-student will need to be taken on as a second character by someone, just so he can show up at random times and stir up trouble. By the way, he got kicked out of the school for trying to sacrifice a human for a spell. *
---
---
..............
---
---
1)Swearing is fine, just don't go overboard.

2)Please, no god modding, Mary Sues etc.

3)No killing anyones characters or harming them, at least not without their consent.

4)Romance is great! Just don't go into some of the "details" that may occur.

5)Try and include everyone!

6)Post should really be above 350. And I want you active! Please try to get a post in maybe twice per week.

7)Please be active, and if your stuck not knowing what to post, ask me and I will help you and come up with a plot idea, don't just stop posting when everyone's waiting on you.

8) Reservations last 48 hours unless reason for an extension!

If you have any questions at all, feel free to message Ameliaisghostly or The Toxic Cereus!
---
---
Taking place in...
0 posts here • Page 1 of 1
0 posts here • Page 1 of 1
Arcs are bundles of posts that you can organize on your own. They're useful for telling a story that might span long periods of time or space.
There are no arcs in this roleplay.
There are no quests in this roleplay.
Here's the current leaderboard.
There are no groups in this roleplay!
Welcome home, Promethean. Here, you can manage your universe.
Arcs are bundles of posts from any location, allowing you to easily capture sub-plots which might be spread out across multiple locations.
You can create Quests with various rewards, encouraging your players to engage with specific plot lines.
Settings are the backdrop for the characters in your universe, giving meaning and context to their existence. By creating a number of well-written locations, you can organize your universe into areas and regions.
Navigation
While not required, locations can be organized onto a map. More information soon!
There are no groups in this roleplay!
By creating Collectibles, you can reward your players with unique items that accentuate their character sheets.
Once an Item has been created, it can be spawned in the IC using /spawn Item Name (case-sensitive, as usual) — this can be followed with /take Item Name to retrieve the item into the current character's inventory.
Give your Universe life by adding a Mob, which are auto-replenishing NPCs your players can interact with. Useful for some quick hack-and-slash fun!
Mobs can be automated spawns, like rats and bats, or full-on NPCs complete with conversation menus. Use them to enhance your player experience!
Current Mobs
No mobs have been created yet.
Locations where Mobs and Items might appear.
You can schedule events for your players to create notifications and schedule times for everyone to plan around.
Add and remove other people from your Universe.
Orphanage
By marking a character as abandoned, you can offer them to your players as pre-made character sheets.
"Bite me."
The Forge
Use your INK to craft new artifacts in The Hush of Night. Once created, Items cannot be changed, but they can be bought and sold in the marketplace.
Notable Items
No items have been created yet!
The Market
Buy, sell, and even craft your own items in this universe.
Market Data

Market conditions are unknown. Use caution when trading.

Quick Buy (Items Most Recently Listed for Sale)
None
Discussions
Topics

Replies
Views

Last post
The Hush of Night
1

,

2by AmeliaIsGhostly on Tue Jun 30, 2015 2:55 pm


27 Replies
649 Views
Last post by AngelSpirit
on Mon Jul 27, 2015 12:03 am

Character Bonds and Plots
by AmeliaIsGhostly on Fri Jul 03, 2015 4:50 pm


2 Replies
270 Views
Last post by AmeliaIsGhostly
on Sat Jul 04, 2015 1:47 am

Extra Information
by AmeliaIsGhostly on Wed Jul 01, 2015 3:17 pm


2 Replies
205 Views
Last post by AmeliaIsGhostly
on Fri Jul 03, 2015 1:06 am
Most recent OOC posts in The Hush of Night
There have been no posts in the OOC topic for this roleplay!