The Handmaiden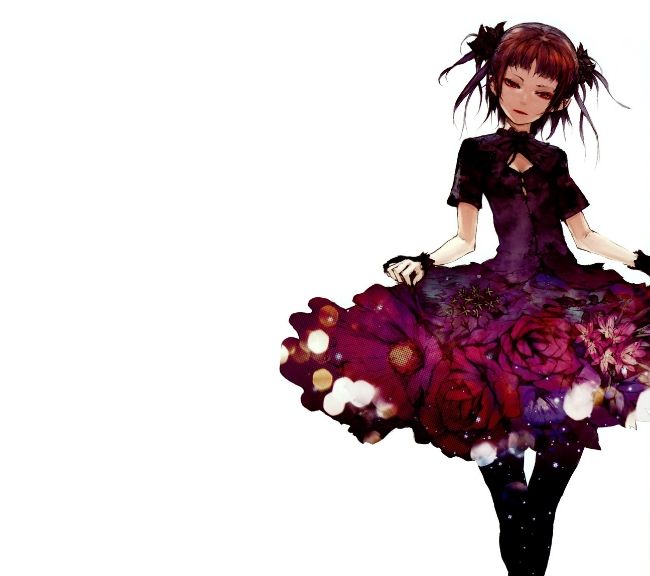 Birth Name:
Li Mei Ming
Nickname:
"The Handmaiden"
Age:
Unknown
Physical Description:
The Handmaiden is a diminutive girl clearly of Asian descent dressed in a flowing dress the eyes can never seem to focus quite right on. Her hair is cut short in the back and pinned with lacy black bows at the sides; her hair, while tinted naturally somewhat red, is dark and more of European texture. It's always neat, as is everything else about her. She has a somewhat dainty composure, but there's an odd glint in her eyes— a colorful brown bordering on a muted burgundy. She's never without her gloves and doesn't ever seem to change her style of dress.
Abilities:
Teleportation
- She can teleport whenever she wants, but she doesn't ever know where to. She can be summoned directly only by her master. If she is injured gravely while she teleports, all existing injuries will only worsen, as her cells have trouble rearranging themselves again if something is wrong with her body. ||
Martial Arts
- The Handmaiden is extremely well-trained in a number of styles of martial arts, mixing them together with her lightfootedness and flexibility to create a formidable opponent despite her size. ||
Chopsticks
- The Handmaiden carries a pair of ornamental hair 'chopsticks' made of inexplicably strong metal with fine, tapered points and diamonds set into the thick ends. She can use them as weapons.
History
: The Handmaiden seems to be a lost girl searching for a master who abandoned her long ago. She's extremely well-traveled and has an amazing factual memory, but, for the most part, she can't communicate what knowledge she does have. She acts according to a very specific set of morals set by her master and will continue to do so until her master allows her to leave. Oddly, perhaps at Master's bidding, she is unable to remember any memories involving emotions and, as such, had become emotionally detached— though this has made her fearless, in a way.
Equipment
: Her chopsticks. That's it. It's surprising, all the things she can do with them.
Other
: She's mute. She also has a terrible habit of falling asleep in terribly inappropriate places, as she has very little grasp of social conventions.