---
---
Theme Song


Slow me down | Emmy Rossum


♠Emotional Song


Human | Christina Perri
♠Fighting Song
Put the gun down | ZZ Ward
---
---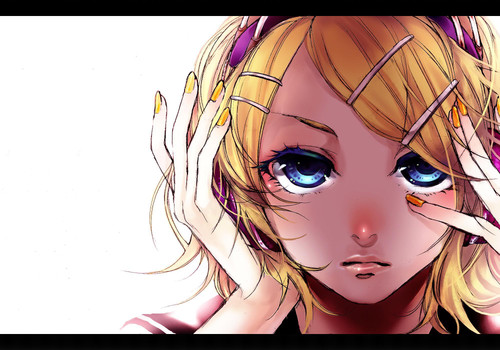 ---
---




Race


Human?


Role


Temperance


Gender


Female


Nickname(s)/Alias(es)


Ellie


Age


24


Love Interest


n/a


Face Claim


Kagamine Rin


Sexuality


Straight


---
---






Height


5'8


Weight


110


Build


Toned/Thin


Hair Color


Golden blonde


Eye Color


Bluegreen


Scars/Tattoos/Piercings[/u]


n/a


Description
Ellie is tall and thin with shoulder length honey blonde hair. Her eyes tend to shift between blue and green depending on what color she is wearing. She doesnt stand out to much in the way of looks. She has a heart shaped face with doe eyes.
---
---




Oddities


She hates surprises but likes to surprise those she cares about.


Skills


She has a lot of self control and it takes a great deal for her to lose her temper. She is level headed and diplomatic.


Power


She can force people to get a glimpse of what its like to walk in their enemies shoes.


Likes


* People watching
* Being around animals
* Being outside
* Reading


Dislikes


*Rude people
* Brash reactions
* Not getting to hear both sides of the story
* Losing her temper


Hobbies


* Horseback riding
*Painting
* Archery





Phobia(s)


Losing her temper and reacting with out thinking.


Personality


Ellie is quiet and tends to come across as stuck up. She is one to take a promise she makes seriously and feel like she is honor bound to it even of the other person doesn't stay true to their side. She likes to look at something from every side and angle before she makes her own opinion about a conflict.
---
---




Relationship Status


She was engaged until her soon to be cheated


Family


She doesn't have any family members alive anymore





Personal History


Ellie start to feel like she lost her path when she was betrayed. She walked away without letting her temper get the best of her but she felt like there was no justice left in the world or honor for that matter. She found her way into the realm and thought maybe this world still had the things she held dear.
---
---
---
---