---
---
---
---
---
---
Race:
Human
Role:
Diligence
Gender:
Male
Nickname(s)/Alias(es):
Ichi (pronounced 'Ikki,') but most people just call him Kouji.
Age:
21
Love Interest:
Hasn't known these cats long enough to make a commitment.
Face Claim:
Main Character from Persona 3
Sexuality:
Straight
---
---
Height:
5'7
Weight:
145 lbs
Build:
Wiry
Hair Color:
Black
Eye Color:
Gray
Scars/Tattoos/Piercings:
None yet
Description:
The pictures provided give a pretty clear indication of Kouji's physique- though Kouji is a fair bit more toned than his pictures may suggest.
---
---
Oddities:
His "resting bitch-face" makes him appear far colder and more aloof than he actually is.
Skills:
Marksmanship-
Having found himself stuck in Infinity, he is very grateful that his father pushed for lessons in shooting instead of lessons in music! Though far from a professional sharpshooter, years of practice have made his aim steady and his trigger finger tame.
Musically Inclined-
In spite of his parents lack of support for his artistic pursuits, Kouji has found outlets to develop this budding hobby. He's got a decent sense of relative pitch, a decent singing voice, and a great ear for an amateur!
Scrappy-
Outside of firearms, Kouji lacks any real mastery over other weapon forms. What he lacks in fundamentals, however, he makes up for with raw instinct and reflex- he is able to quickly assess situations, and use his surroundings to his advantage.
Power:
Summon Spirit Buddies-
Instead of manifesting any sort of magical power himself, Kouji can focus his mana to summon one, a few, or all of the Spirit Buddies he's made a pact with. The more buddies that are present, the less abilities each individual buddy becomes able to use (as Kouji needs to spread his mana pool thinner in order to maintain so many pacted spirits.) Outlines of each Buddy at Kouji's disposal are provided at the bottom.
Likes:
Teamwork, deceptive cadences, pepper-jack cheese, four-square, a tight horn section.
Dislikes:
Puzzles, chick-flicks, asparagus, passive-aggressiveness, ignorant piety.
Hobbies:
Composing, gigging, shooting, games, talking to really smart people.
Phobia(s):
Not any real phobias so to speak, though he gets noticeably fidgety and uncomfortable when an ensemble plays out of tune. He's also uneasy around people who are hard to read.
Personality:
Charismatic, nice, and honest to a fault. Kouji tends to wear his emotions on his sleeve, and seldom ever says anything behind someones back that he wouldn't be comfortable saying to their face. He typically wishes to form long-lasting friendships with each new acquaintance he makes, which is off-putting to some. It also conflicts with his "resting bitch-face;" he is cursed to always look like something is bothering him when he is perfectly fine. Tends to come across as a bit pompous when in a disagreement with someone. A true team player, he is always willing to take responsibility when necessary, and he knows when it is time for someone else to take the wheel.
---
---
Relationship Status:
His only friends in I n f i n i t y are the Spirit Buddies he had befriended. All of his friends from the other side are just that- on the other side.
Family:
His loving father, mother, and sister all remain safe and sound in the "real" world. His dog, however, stumbled into Infinity with Kouji, and became imbued with the power of the Spirit Buddy!
Personal History:
Coming from a family of status, wealth and privilege, Kouji has led a fairly comfortable life. Between his CEO father and psychologist mother, Kouji had enough money in his private savings account to pursue just about whatever he wanted with his life. He and his sister Maya were fortunate enough to have their whole lives ahead of them.
It was around Kouji's 16th birthday where he began to truly question who he was. His turn to music was, oddly enough, received with disdain by his family, and instead was returned with marksmanship lessons. Though he eventually came around to the idea, he had often wondered why his parents pushed him so hard in this direction. It was almost as if they knew what was coming...
The rest of his school days came and went, eventually graduating 16th in his class. With the savings his parents accrued over the years, he enrolled into college to pursue a degree Computer Science with a Minor in Music (the latter of which took a considerable amount of fighting with the parents.) His hum-drum way of life, however, would soon be turned upside down during a moment of self-reflection!
One evening, while walking the family dog Hero, he found himself taking an unfamiliar short-cut, contemplating the very nature of his existence. It was then that he found the portal- the gateway connecting him to the spirit realm that was I n f i n i t y. Without looking back, he and Hero stepped into the gateway, coming face to face with a peculiar figure clad it white robes.
"Welcome!" he beckoned, "You appear to be 'Diligence!' I'm told that you will have to make good on your title to unlock your full potential! Make pacts with the Spirits, and they will aid you in your calling. Here, I'll lend you a helping hand!"
And with that, before Kouji could protest, he had given Hero a new form, as well as the wisdom of a veteran spirit. This was the beginning of Kouji's journey in I n f i n i t y, which began just under one year ago. Since then, he's pacted several Spirits, and yet is still unaware of just what his role in this epic truly is...
---
---
SPIRIT BUDDIES
Spirit Guardians (affectionately referred to as 'Buddies' by Kouji,) exist to provide wisdom, companionship, and assistance in battle to the Summoner they have formed a pact with. Kouji can call upon each Buddy's passive abilities as long as they are not present on the field of battle. Once summoned, Passive Abilities cannot be taken advantage of; instead, the summoned Buddy will fight alongside Kouji until they sustain too much damage and retreat. Kouji can summon as many Buddies as he has pacted, but each individual Buddy will become weaker with the addition of each new Buddy.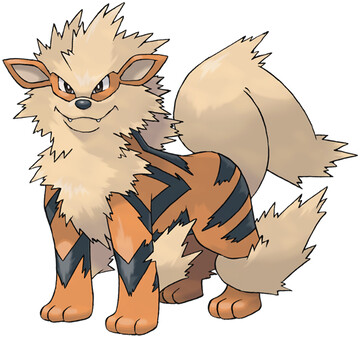 The Ichigaara family dog for as long as Kouji can remember, he is Kouji's oldest and most trusted companion. Though granted with a multitude of strength and wisdom, it was his gift of communication that Kouji was most pleased with.
Passive Ability: Man's Best Friend- Unlike Kouji's other Buddies, Hero does not need to be summoned, and is always at Kouji's side.
Summon Abilities: Hero exhibits no flashy powers or magic, instead relying on his augmented claws, teeth, and constitution to rend through foes.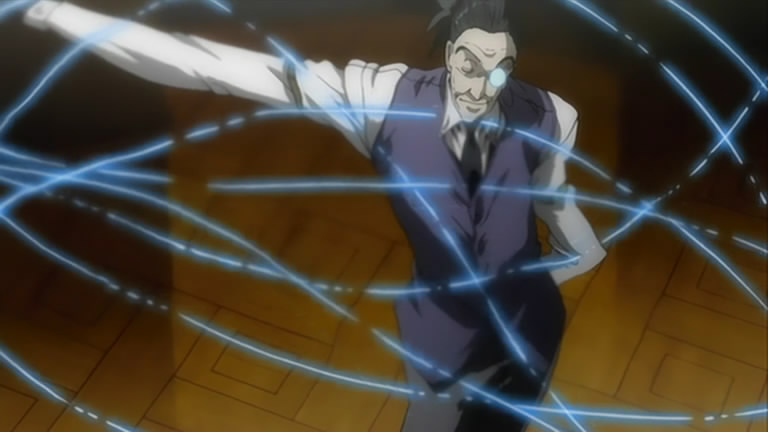 Once renowned as Orpheus the Wandering Harpist, Orfeo has since changed his identity, living his days as a humble butler. Seeing a glimmer of his younger days within Kouji's eyes, he formed a pact, once more letting his enchanted harp strings taste the blood of his adversaries.
Passive Ability: Service with a Smile- Orfeo's recent years of service have tailored him to the needs of his master. When Orfeo is not engaged in the field of battle, he helps Kouji by reducing his fatigue and slowly healing wounds as they incur.
Summon Abilities: Orfeo typically relies on his enchanted harp strings to grapple, whip, and ensnare opponents both near and far. Depending on how much mana is invested in Orfeo alone, he can also channel further magical energy into his strings, shocking his adversaries with magical energy. He can even adopt a more defensive role, playing various tunes on his strings to hinder foes and assist allies.
A laid back, friendly frog from the deepest swamp of I n f i n i t y. Serving as a nice foil for Kouji, the two hit it off immediately, consequently making a pact between the two completely mutual. Jiraiya's wisdom is, sadly, oftentimes belied by his carefree and lackadaisical demeanor.
Passive Ability: Tough Skin- Jiraiya's defenses are transferred in part to Kouji, offering him augmented defense from attacks both corporeal and magical.
Summon Abilities: Jiraiya is a defensive expert; his skin is built to resist blades, and his thick blubber provides an uncanny resistance against magical onslaught. His slaps have also been rumored to wake the dead from their eternal sleep! With enough mana, Jiraiya can excrete special oils from his warts that can manipulate his enemies into focusing their attacks on the big lug himself and drawing aggro from his less durable friends.
The 'Spirit Goddess Penelope' was known for her beloved flock of Thirty Geese. What most don't know about is her secret coalition of militarized platypuses that, at one point, ran secret operations for the ambitious Spirit. Once Penelope relieved the battalion from their duties, they found solace under the command of Kouji, lending their expertise to him instead.
Passive Ability: Covering Fire- At Kouji's command, the Platypuses can launch an explosive Platypus from the safety of the Summon Realm. Ample preparation time is required in-between assaults, so this ability cannot be used frequently.
Summon Abilities: No strangers to the field of battle, the Platypuses scour the battlefield, launching magical, tactical explosions and raids as commanded. There are 30 Platypuses in Kouji's battalion, and they can be summoned in increments of 3. More Platypuses means more destructive power, though lots of Platypuses quickly depletes Kouji's mana reserves.
Geri and Freki are known far and wide for being the Wolf Guardians to the Spirit God Odin. Geri is the younger, more level-headed of the siblings. Though Kouji failed to form a pact with Odin himself, Geri saw potential in the boy, and instead formed the pact himself.
Passive Ability: Manifest Sword- At Kouji's command, Geri will send his magic blade, Balmung, for Kouji's personal use.
Summon Abilities: A true advocate of the sword, Geri can scour the battlefield at the lightning speed, and beckon his blade to rend with both edge and mysticism. The more mana Geri possesses, the more magic his sword is able to conjure.
Geri's older, more impulsive brother, he also serves as one of Odin's Wolf Guardians. Though not near as enthusiastic about forming a pact with Kouji as his younger sibling was, he was eventually convinced by Odin himself to help the lad. Because of the lack of guns in the more feudal I n f i n i t y, Freki is primarily responsible with keeping Kouji armed, as Freki's own magical armaments closely resemble the Earthling guns.
Passive Ability: Magic Bullets- Due to the lack of useable ammunition for Kouji's handguns, Freki provides an attachment that allows his guns to fire concentrated bursts of mana. The attachment loses its effect when Freki enters the battlefield.
Summon Abilities: A craftsman of all manner of cannonry and magical arms, he specializes in long range combat. He is also responsible for providing Kouji with another firearm, since his magic device de-activates upon his entrance into the battlefield.
An enigmatic dragon spirit who, after failing to successfully ambush the wily Kouji, was spared his life in exchange of becoming bound to him by a pact. Though he still doesn't fully respect Kouji, he relishes at the chance to wreak as much havoc as he can...
Passive Ability: Ryu has the ability to transfer his own power and visage directly into Kouji's visage...though he refuses to use this ability at all. Ryu is still young and impetuous, and has no sense of team play just yet. Once Kouji earns the respect of the dragon, then perhaps he will be more willing to assist the young Summoner...
Summoner Ability: Between his ferocious claws, sinister wings, and burning breath, Ryu has a multitude of ways to cause havoc on the battlefield. However, Ryu has no capacity to take orders or work as a team as of now, so he is typically only called upon in dire circumstances.
---
---