---
---
---
---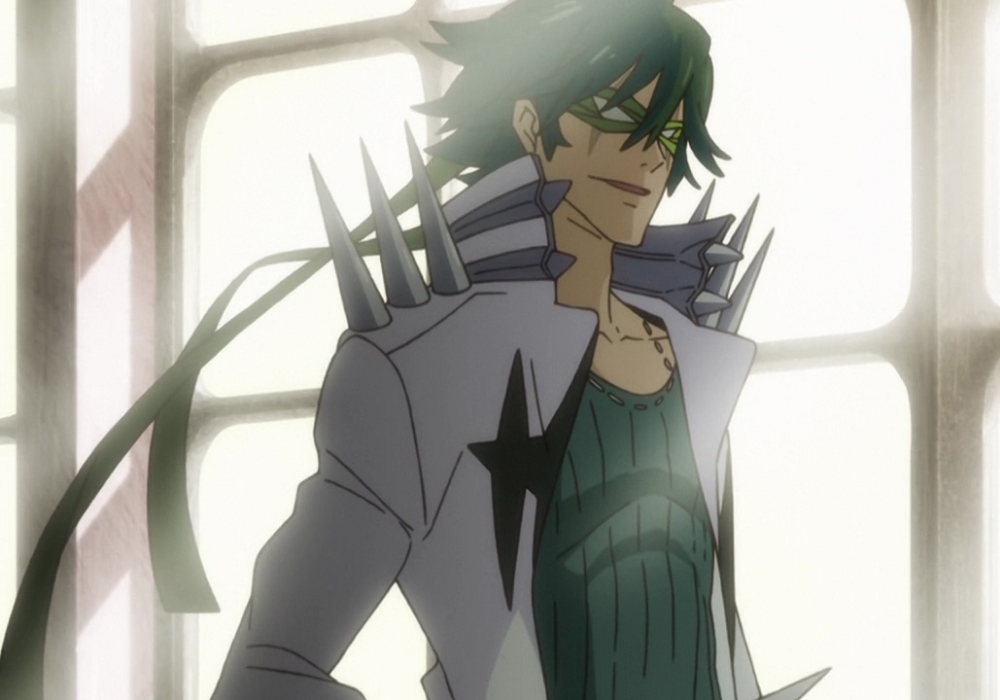 ---
---




Race

Human


Role

Wrath


Gender

Male


Nickname(s)/Alias(es)

The Blind Barbarian


Age

19


Love Interest

"Don't you DARE insult my memory of Mina you rotten excuse for a human being! I'll kill you where you stand!"


Face Claim

Kill la Kill / Uzu Sanageyama


Sexuality

Straight
---
---




Height

5' 10"


Weight

170lbs


Build

Lean and trim.


Hair Color

Deep green


Eye Color

Used to be green


Scars/Tattoos/Piercings

Cross shaped scars across both eyes


Description

Sporting a white trenchcoat, white pants and stylish white boots, Samael is one styling man, though Ciel seems to think otherwise. Spikes and stars adorn his outfit on the shoulders, collar, belt, and even the end of the coat. He wears a green blind fold to hide his damaged eyes and wears a simple chain necklace around his neck. A few of his features have take on... "Feral" features after the past five years. His teeth are sharper than they should be and his hands and feet are heavily callused.
---
---




Oddities

While he is blind, all of his other senses are highly acute. He can smell, hear, taste, and feel with the utmost accuracy.


Skills

Since he used to be a hunter's son, he knows a thing or two about surviving in the wild, as well as who to kill, skin, and prepare wild animals. Is also an extremely talented cook.


Powers



His Wrath grants him inhuman strength, stamina, and dexterity, making him stronger, faster, and more durable than any other fighter. As his anger increases, so does his strength and his speed. There has been, so far, no limit to how powerful he can become once truly angered.
Limitation: Once his rage is over, Samael is left very weak and exhausted, making him vulnerable. This has yet to prove a problem, as usually, the thing that angered him is a small puddle of fluids with some bits of bone mixed in. The real threat though, is that wrath is a tangible force in infinity. If he were to ever lose control of his rage, there is a very real threat that Samael will become... Something else, consumed by his rage. Fortunately, the only time he's ever been angry enough for this to possibly occur was on the day Mina died. If such a tragedy were to occur again though, there's no telling what could happen.


At will, Samael can summon a wicked axe of varying sizes. Normally, it's a standard two handed axe with a 3.5 foot haft and a heavy blade about a foot wide. However, when angered, the axe drastically increases in size. Record size: 35 foot haft, 10 foot wide blade.
Limitation: The larger the axe is, the slower it is and harder to use, making it easy for small targets to avoid.


The Mind's Eye. While he is blind, Samael can see the world in a new, more complete way. His hearing, taste, sense of smell and touch have all amplified so drastically that they create a perfect image of the world before him. If it makes sound, has a scent, moves the air around it and leaves a taste in the air, Samael can "See" it.
Limitations: Samael cannot see color, so he's not the best artist. Also, the rest of his senses are extremely sensitive, so he can occasionally be overwhelmed or "blinded" by extreme sensations.



Likes

Fighting, letting loose, and pasta.


Dislikes

Fighting women, the past, thinking to hard about something, and cooked salmon.


Hobbies

Sharpening his axe, sparring, and cooking. He's gotten surprisingly good.





Phobia(s)


Killing a woman: He simply can't bring himself to do it unless he's in an extreme rage.
Love: He fears that if he were to fall in love again, the same tragedy would occur.
Losing Control: Samael knows that there is a fierce darkness inside of him, the rage born of his grief. He fears that one day, he lose his grasp of what is real and simply lose control, killing everything within Infinity.


Personality

While usually quite calm and easy going, he's a monster once he's been angered, and that's not hard to do. What's most shocking though, is that he can stay angry like this for DAYS on end for the strangest of reasons. Once he's calmed down though, he's kind, compassionate, and often humorous. And hungry.
---
---




Relationship Status

She's dead.


Family

Left them behind.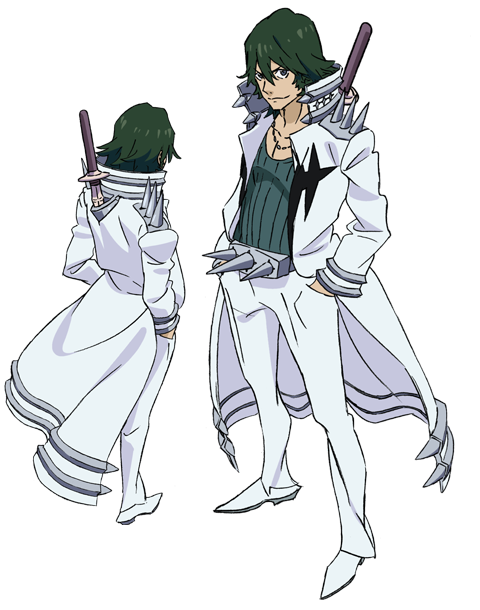 Personal History


Samael grew up in a rather aristocratic area, but wasn't one of them. He was a hunter's son, and he and his father. worked for a small family of aristocrats. They lived on the property near the woods, and rarely ever saw their employers. But one day, the youngest daughter of the family, a beautiful girl by the name of Mina, got lost in the woods. What she was doing back there, no one knew, but it was Samael who found her, along with a strange phenomena. A portal, or more accurately, a rip in their reality, leading to Infinity. They were only 7 at the time, but the fell for each other on the spot. Whenever Mina could get away from her parents, she and Samael would go and play in the woods near the strange rip, as weird and cool things happened nearby. Another 7 years passed, and Mina's marriage was declared. She would be married into a family distantly related to the monarchy as a stepping stone to bring the family closer to the throne. Samael was heart broken, but the night before the wedding, Mina came to the woods one last time. It was that night that the two declared their love for each other, and decided to run to the only place they had ever been able to be together, the strange hole in the forest. So they ran, but it was so dark that they never saw the rip before they both fell into it. In a flash of light and a burst of sound that felled the nearby trees, the lovers vanished, and arrived in Infinity. The two were both scared and ecstatic, a whole new world where they could be together. But fate is a cruel thing. Not a week after they had come to this world, had they been assaulted by a group of petty bandits. Mina was taken, raped, and killed while Samael was forced to watch. At that moment, he heard a voice in his mind... it promised him power, the power to take revenge for the death of his love. He accepted blindly, and gave the devil his soul, and in doing so lost his sight. But gained the power of his wrath, and slew the bandits with the wicked axe that formed in his hands. While he mourned the loss of his love, he was found by The other 6 Sins, and was pushed into the role of Wrath. Since that day, Samael lived in a tower fortress in the distant forest where there is little to anger him. But every once in a while, a mighty tree can be heard falling in the forest, and all who live near know that something has incured the Wrath of Samael.
"That's the story, now get out of my forest you dead weight!"
---
---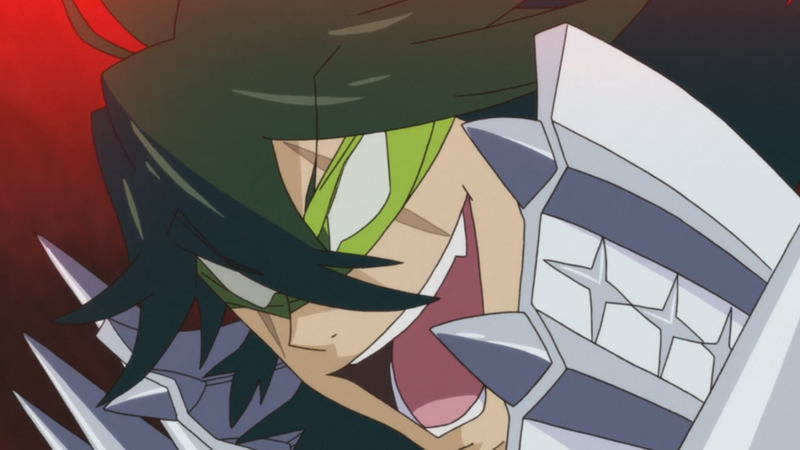 ---
---
Even as one of the Seven deadly sins, Samael despises the other sins.
Lust is a manwhore and a creep, but a pretty decent cook.
Gluttony once insulted his cooking, the rat bastard!
Greed doesn't know a good thing when he's found it, and keeps trying to get more.
Sloth is just a lazy bum, seriously! What's he doing with his life?
Envy is a pain in the ass, plain and simple.
And Pride is to stuck up for her own damn good!
"They all drive me nuts with their constant bickering and talk of "Siblings". In all honesty, I'd much prefer to cleave them in two! But they are my family, when I was nothing but a raving lunatic with a heart full of sadness and rage at the loss of Mina, they found me. They put me back together, before I was to far gone. I owe them Everything."
---
---
---
---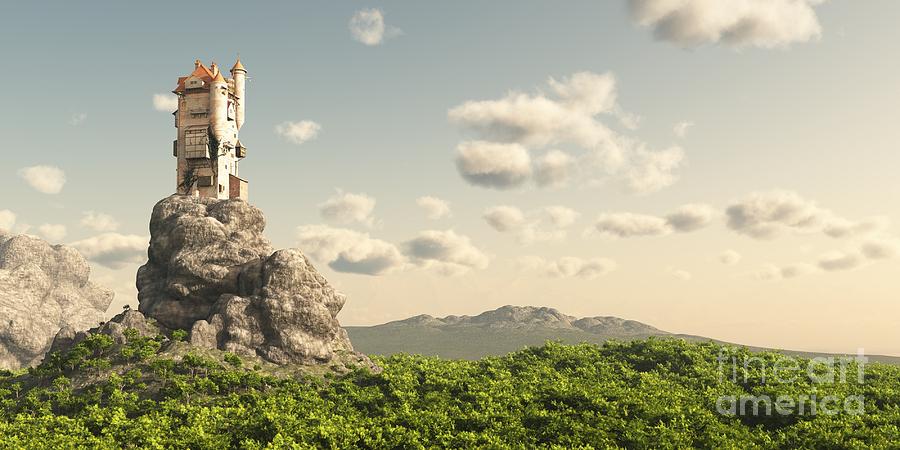 Samael's Tower. It consists of 16 floors connected by a heavily fortified set of stairs (To keep out the "Riff Raff") and an elevator that will only activate with a key that Samael keeps on his person. The only way to ascend the stairs is to pass through each room.

Basement: Cold storage of perishable goods.

1st floor: Nothing here really, just the entrance to the stair case and elevator.

2nd floor: Boiler room and plumbing. Where all the necessary equipment for running water is kept.

3rd floor: Armory. Samael has killed... Well, alot of people. This room is a testament to that, with weapons from every bandit and villain he's ever slain.

4th floor: Storage. Samael breaks things, so he needs things to replace those things, he keeps their replacements here.

5th floor: Sparring dojo. A simple square room with soft matted floors.

6th floor: You don't want to go in there.

7th floor: A small meditation room to help Samael control his rage.

8th floor: A trap. Anyone who winds up on this floor will likely be killed.

9th floor: Training room. Full of strange traps that force one to improve their reaction time.

10th floor: The gauntlet. Another trap room.

11th floor: The path of daggers. The floor is covered in spikes bearing lethal poison, hidden by a thin carpet. Only one safe pass exists.

12th floor: Fluffy the minotaur. Do not feed the wildlife.

13th floor: The labyrinth. A mystical maze that ensnares its victims with illusions. Don't trust what you see.

14th floor: The End. If you've managed to ascend the tower, this is where Samael will finally face you.

15th floor: A small grave to honor Mina.

16th floor: Living quarters. Includes 2 bedrooms, full bath and kitchen.