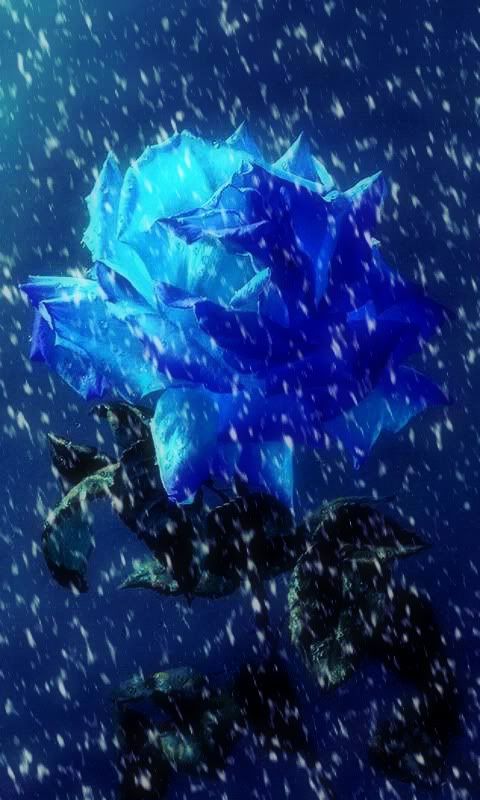 ~When I compare
What I have lost with what I have gained,
What I have missed with what attained,
Little room do I find for pride.

I am aware
How many days have been idly spent;
How like an arrow the good intent
Has fallen short or been turned aside.

But who shall dare
To measure loss and gain in this wise?
Defeat may be victory in disguise;
The lowest ebb is the turn of the tide.~
-Henry Wadsworth Longfellow
The shores are beautiful. I remember that day when I was here; mother told me to watch out for the waves. I miss my mother greatly. I loved her very much. My father too. I remember him telling me a poem about gain and loss; something I had long forgotten. I wish they where here; you see, they aren't dead. No, they are very much alive. The thing is, I am; it is very painful for me to cope with this and I feel like crying, but I must stay strong. Even though I am dead, I have accepted that. Though, what hurts me the most is that they have forgotten everything. About me, about my existence.
~~~~~~>
Every day now, I have asked myself the same ole' question. It doesn't make any sense. Have I gone crazy? No, I could feel them, their touch, their warmth, the heart beat. So why can't no one recognize them? They can't be spirits; do spirits have hearts, skin, flesh, hair, bones? How heartless can these people be. They look at them but just walk away. Ignoring. Forgetting. Acting as if nothing happened. Am I the only one?
(
INVISIBLE!
)
So basically your character dies. Your character accepts that surprisingly well; though, what is shocking, is that no one remembers you. You have been forgotten. You wake up in your room; though, it isn't your room, infact it is something different. Something your parents wanted to have like a gym, or storage, etc, but couldn't have because you where taking up the space. You realize how happy your parents are and how amazing life is with out you and start to feel hurt and want to break down. You decided to go to school to see if your friends, girl/boyfriends, teachers, etc miss you. When you arrive, your surprise that they forgot you too! Now, you can feel the tears come and fill your eyes up. You are devastated at this and want to just disappear for good. All you want is to have someone you know say, "Hey where is so-and-so?" or "Hey there! Why is everyone ignoring you?" or cry, or something. No. You decide to leave your home since no one wants for some reason can remember you. You move to a small town in Virginia called Basye-Bryce Mountain. You also feel ignored here as well. When you feel as if all hope is lost; someone shows you that you exist, but whats strange is that they can feel you, touch you, hear you and see you, as if you where alive. Maybe you are? Could you be alive? If so, then, why haven't your past family and friends remember you? Have they really forgotten?
(
PEOPLE WHO CAN SEE THE INVISIBLE!
)
Well; not to be too bleak, but its kind of like what the description title says... your a normal person who has lived here in this small town for most of their life, whether you like it or not is up to you. Suddenly, you see a person whom everyone seems to ignore. You are curious so you go up towards them and try to communicate; though, while you do, people passing by start to whisper and stare at you as if your crazy.
.::The Invisible::.
:Boys:
-.Taken by Tabris.-
-.Taken by Spectrum.-
-.Taken by SasoriRinku.-
:Girls:
-.Taken by DarknessToDeath23.-
-.Taken by Maeve.-
-.Taken by Belynta.-
.::The People Who can See the Invisible::.
:Boys:
-.Taken by Tabris.-
-.Taken by ToxicMessenger.-
-.Taken by Emily3456.-
:Girls:
-.Taken by ME:D.-
-.Taken by CortezHorse.-
-.Taken by LunaTwilight.-
Code: Select all

Character Sheet.

Name:
-First, Middle, and Last. Also include any nicknames they might have.-

Age:
-Keep it under 25 and over 15 years old.-

Gender:
-Don't make your character special. Keep it female/male please...?-

Appearance:
-This includes ANIME picture and at least a good 3-5 sentence with details on how your character looks.-

Role:
-Pick from the front or leave.-

Personality:
-4-5 detailed sentences. If you add the 'dislikes and likes' list, then you can write 3-4 sentences... though, the list must be more than 4 things each; dislikes and likes.-

History:
-A nice sentences of 3-4 detailed and juicy ones. :3-

Other:
-Stuff like theme songs, crushes, heads warnings about your character, anything I left out. :P-
-Frequency-
Please post every day or twice a day. If you don't post in three days or so, a warning will be sent out. If you do not reply to that warning less than two days; you are officially out. If you have somewhere to be, tell me and I will understand. If you want out, say it in the OOC area and RESPECTFULLY LEAVE.
-Posts-
I LOVE DETAILED POSTS!! I want your posts to be awesome! I want each posts to be at least a paragraph(5-7 sentences.) I understand writer's block and brain dead, just don't use that excuse every time. Ah, and I am not a stickler for grammar and spelling, just make sure you try your best on that subject...
-Romance-
Ok, I know I said I loved detailed posts... it doesn't mean that you can have full blown sex on here... >.>...<.<...o.o... there are children on this sight... look around. It would brake my heart to see them scared for life.. and plus.. think about their parents... -.-;;
-Sailor mouth!-
I don't care how much you cuss, just not in every sentence.
-Power playing&God-modding.-
They are basically the same thing. Don't do it. Simple as that. T.T
~Golden Rule~
HAVE THE FREAK FUN! :D
**Might add more...**
Taking place in...
Arcs are bundles of posts that you can organize on your own. They're useful for telling a story that might span long periods of time or space.
There are no arcs in this roleplay.
There are no quests in this roleplay.
Here's the current leaderboard.
There are no groups in this roleplay!
Welcome home, Promethean. Here, you can manage your universe.
Arcs are bundles of posts from any location, allowing you to easily capture sub-plots which might be spread out across multiple locations.
You can create Quests with various rewards, encouraging your players to engage with specific plot lines.
Settings are the backdrop for the characters in your universe, giving meaning and context to their existence. By creating a number of well-written locations, you can organize your universe into areas and regions.
Navigation
While not required, locations can be organized onto a map. More information soon!
There are no groups in this roleplay!
By creating Collectibles, you can reward your players with unique items that accentuate their character sheets.
Once an Item has been created, it can be spawned in the IC using /spawn Item Name (case-sensitive, as usual) — this can be followed with /take Item Name to retrieve the item into the current character's inventory.
Give your Universe life by adding a Mob, which are auto-replenishing NPCs your players can interact with. Useful for some quick hack-and-slash fun!
Mobs can be automated spawns, like rats and bats, or full-on NPCs complete with conversation menus. Use them to enhance your player experience!
Current Mobs
No mobs have been created yet.
Locations where Mobs and Items might appear.
You can schedule events for your players to create notifications and schedule times for everyone to plan around.
Add and remove other people from your Universe.
Orphanage
By marking a character as abandoned, you can offer them to your players as pre-made character sheets.
I sit here alone and forgotten.
0 sightings
Gene West
played by ToxicMessenger
No matter who you are...what you do, people will hate, so let 'em hate. I don't give a f*ck.
The Forge
Use your INK to craft new artifacts in The Invisible. Once created, Items cannot be changed, but they can be bought and sold in the marketplace.
Notable Items
No items have been created yet!
The Market
Buy, sell, and even craft your own items in this universe.
Market Data

Market conditions are unknown. Use caution when trading.

Quick Buy (Items Most Recently Listed for Sale)
None
Discussions
Most recent OOC posts in The Invisible