Bioskelly
Name:
Amarya Charyse Benall
(pron. am-uh-ry-uh shuh-rees ben-ohl)
Role:
(Formerly) Depressed Chica
(I'm unsure about the meaning of this, so just tell me if I'm taking it wrong.)
Age:
17
Appearance: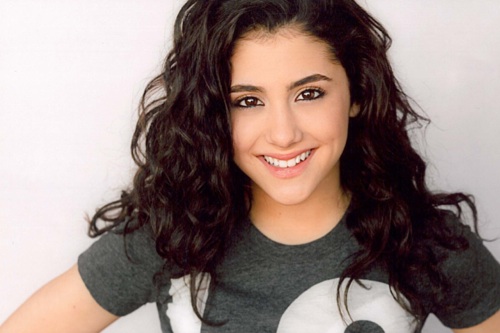 Amarya is tall, about 5' 9''. She's thin in a healthy way, with proper feminine curves.
Her hair is brown and wavy, midway down her back, and she usuall wears it like this:
Amarya wears her make-up in this style:
http://www.eyeshadowlipstick.com/wp-con ... makeup.jpg
(Sorry, it won't appear aan image. :\)
Personality:
Amarya pretty much keeps to herself. She doesn't think of others as below her, she just feels that her feelings aren't worth sharing with others. Amarya's very emotional, she feels pain, sorrow, and joy stranger than anyone else. When she feels a certain way, it just...
Consumes her.
It may seem odd to some why someone feeling so much would let on to so little. But to Amarya, it makes perfect sense. Why burden others with her feelings, her difficulties, her leasures? After all, they are hers and hers alone, no one else would ever be able to fully understand. Amarya guards herself to the extreme, never letting anyone into her life. For the few she has allowed to do so broke her heart.
Likes/Dislikes:
Amarya adores poetry, mostly sad, depressing pieces. She also writes quite a bit herself, though no one knows it. She also sketches some, mostly supplements to her poetry. Amarya keeps a journal to help cope, which she keeps with her at all times to prevent anyone else from reading it. Amarya despises cheerleaders, who seem unnaturally happy to her. (Cliche, I know.) She also hates when someone pours out their life and soul into her, or tries to anyway. She finds such action burdening, as she feels so strongly and thourougly. Amarya can't stand anyone who puts themseles above others to an outright extent.
Fears:
Amarya likes others to believe she is fearless, though in reality, she fears almost everything. She fears death, she fears life. She fears hello, she fears good-bye. She fears, she fears sorrow. She fears love, she fears hate. You get the idea. The reasoning behind this fear of the world is attributed to the way she feels so completely. It's almost too complex to comprehend the reasoning behind her complete fear. As mentioned before, it is solely attributed to her ability to feel overly complete emotions. She just holds on to every emotion she ever had on a subject, which can amount to fear of the said subject, if that makes sense.
Flaws:
Amarya with-holds all emotion from others, resulting in mild (and increasing) depression. She also can seem conceived, not wanting to become involved in the matters of others, though the real reason is mentioned in above topics. Amarya also tends to underestimate herself, which results in the same results she has perceived of herself, though she has so much more potential, little does she know. Amarya acannot take conructive critisism.
Talents/Hobbies:
Amarya is a skilled poet and artist, though she doesn't seem to know it. In fact, she considers her work an atrocity, truly horrible. That's really all of her hobbies.
Habits:
Amarya tends to doodle on random surfaces unconciously. She also twirls her hair with her pen. Amarya used to bite her nails, but quit quite a while ago.
Journal Entry:
They say I am to write of my past. But why is my past worth remembering? Why do I need to remember that my father abused me when was young? Why do I need to know that my moter became a str*pper just to sustain me and Justin? Why do I have to remember dear Toby's murder by my wn brother? Why must I think of Justin's upcoming trial, his life sentence? But, alas, my time is almost up and I alredy recorded it. Just remember, Amarya; Life sucks. Be glad you get a second chance.
History:
Amarya was born to Leo and Diana Benall on April 30th. She's second born, her older brother, Justin, six years older than herself, born on November 28th. She suffered a lot in her young life, experiecing abuse beyond belief by Leo. Diana, too weak and scared to protect herchildren, just let it happen, until marya turne eleven. That's when Justin finally told his teacher about what was happening at home, only after she questioned a long scar across his face, which he had recieved for defying his father. You'd think they'd be happier, but they sunk into debt without Leo, for Diana was undereducated, there weren't many jobs for her. Finally she was forced to take a job as a str*pper just to keep her children fed and happy. Eventually, Amarya met Toby Wilkins charming young man three years older than herself. They were happy together. But happiness never lasts. When Amarya was sixteen, tragedy struck. Diana was killed in a car accident, leaving her children parentless. Toby offered Amarya a home with himself, but Justin waned his sister to move in with himself. The young men feuded over it for some time, and it became physical. It ended with more heart-break for Amarya. Toby was killed by her own brother, before her eyes, who forbade her from telling anyone, lest she wish for death. But she told. And now she's got her second chance.
Other:
(None)