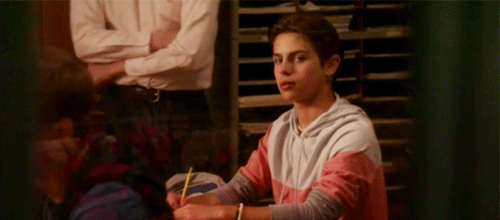 ---
---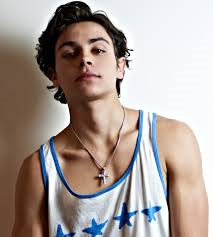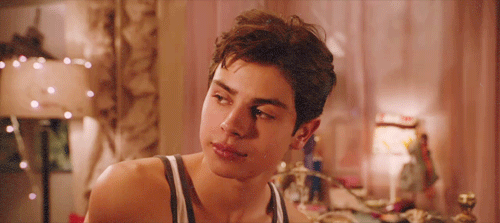 Name: Blake Emerson
Well, that's what the journal said..
Role: Male 1
Age:17
Damn...I was hoping for 18
Appearance: Blake is tall standing at about 6'3 and is not lacking in muscles. He has tan skin and naturally wavy dark brown hair.
His eyes are a bright green color.
Yeah, I'm not the best looking person around ;)
Personality: Blake is very confident but he's no where close to cocky. He just doesn't have problems talking to new people and rarely get's embarrassed. He's really care free and it takes a lot to make him mad. He's very funny and is always joking around. He try's not to be but he can be very protective of his friend's. The only time he really get's into a fight is when someone messes with them.
Likes:
* Video games
*Soccer
* Horror Movies
* Pranking people
* Drums
*Dogs (The big one's not the little annoying ones)
* Food (Not a specific type just... food)
* Rain
*Making Jokes
*Cheering People up
Dislikes:
* Snobs
* Cats
*Heights
* Sharks
* Humidity
* Bullies (I just can't stand them)
Fears:
* Heights
* Sharks
* Losing People
Flaws: Sometimes he can be a little TO protective and most of the time he doesn't know when to be serious.
Talents:
* Playing soccer
* Playing the drums
* Running (He's really fast)
Hobbies:
* Playing Video games
* Running
Habits:
* Taps his finger's a lot
Journal Entry:
Hey Blake. Well some mysterious person just told me I have five minutes to tell you what you need to know. Your name is Blake Emerson. I don't know what mom was thinking so don't ask. You were born on April fool's day, I know it's awesome. The only person in your family that you still care about is your five year old sister Lily, I really hope you don't forget her. Your the class clown your always making jokes and pranking people. Don't stop doing that you love their reactions. You've played soccer your whole life. Yes I am aware that your handwriting sucks. This is happening because you witnessed a crime. Okay I think that's everything. So bye.
P.S. Sorry I forgot, you love video games, horror movies, and all types of food your a guy all normal guys do. Oh and you really should get a dog you've always wanted a husky.
P.P.S. I guess this is important to, your 17.
History: Blake was born in Chicago to a single mom. She was always out doing god knows what so he never really knew her. Six years ago she found out she was pregnant, she didn't know who the dad was and she didn't want to abort her. So she had her and she stayed home with her for about 4 months and then she started disappearing again. Blake took care of her she was the only person he ever really cared about. He would do anything for her. Actually he was out buying some gummy bears for her, when he saw a man shooting a teenage girl in the head.