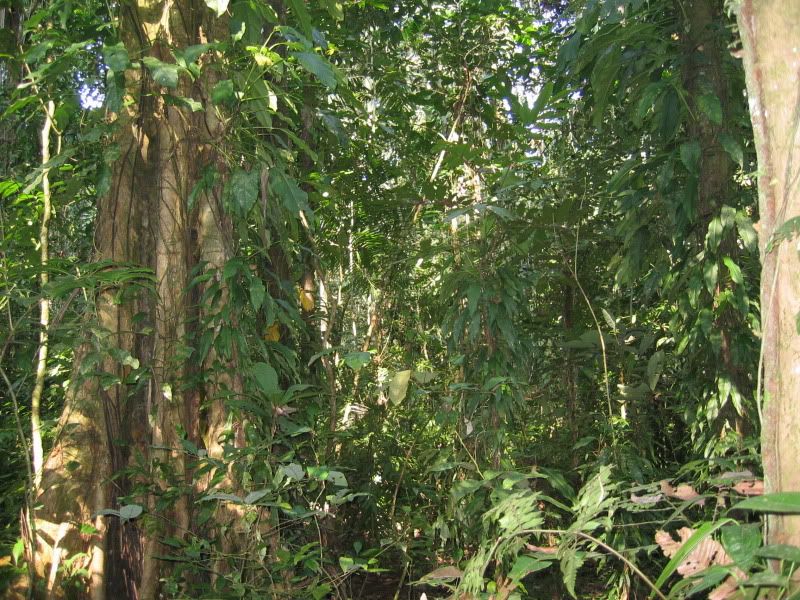 In 1532, Francisco Pizarro captured the Incan Emperor Atahualpa. In exchange for his freedom, the Incan promised the Spanish that he would fill a room once with gold and twice with silver. However, before most of the ransom could be paid, Pizarro, ever mistrustful of Atahualpa, ordered his execution. When Rumiñahui, Atahualpa's half brother and general, learned of the betrayal, he ordered the seven hundred and fifty tones of treasure that had been gathered as ransom, to be carried up into the Llanganatis Mountains and hidden. It would remain there, secreted in a cave, for over three hundred and fifty years.
In 1886, a Nova Scotian explorer named Barth Blake found the treasure. He could only carry a little of the hoard away, so he drew a map to lead him back but before he could return to gather more of the fabled wealth, he disappeared while en route to New York, where he planned to raise funds for an expedition to recover his prize. Some claim that he was pushed overboard. Others claim it was the Llanganatis curse, which If it doesn't kill you, it makes you go absolutely mad. And if you find the Incan treasure, or even get close to it, then you die — with a stab in the heart.
Ten years later, the map resurfaces in London and is borne to the door of the Over-Seas Explorers Club by a one Fiore Milano. While her story about acquiring the map does not have the ring of truth, the allure of the adventure and the treasure are enough to convince several members of the club to join the proposed expedition,
Unknown to them, the treasure that Blake found was little more then a ruse. While there are objects of gold and silver, most of the hoard that Barth described; "It is impossible for me to describe the wealth that now lays in that cave marked on my map, but I could not remove it alone, nor could thousands of men....There are thousands of gold and silver pieces of Inca and pre-Inca handicraft, the most beautiful goldsmith works you are not able to imagine, life-size human figures made out of beaten gold and silver, birds, animals, cornstalks, gold and silver flowers. Pots full of the most incredible jewelry. Golden vases full of emeralds", was little more then an illusion. The Inca gods intended it to draw treasure seekers deeper into the cave and through a gateway.
Those that pass through this gateway, will find no way back but must continue deeper into the cave, until they are suddenly thrust from the mountains, upon a ledge over looking a strange sight. A ring of steep and impassable mountains stretches nearly to the horizon. Cradled in this stone bowl, is a lush jungle, broken up by several rivers, small lakes and clearings. Etched in the mountain wall, are a few clues to a way back and many warnings about monsters.
14 posts here • Page 1 of 1
14 posts here • Page 1 of 1
Arcs are bundles of posts that you can organize on your own. They're useful for telling a story that might span long periods of time or space.
There are no arcs in this roleplay.
There are no quests in this roleplay.
Here's the current leaderboard.
There are no groups in this roleplay!
Welcome home, Promethean. Here, you can manage your universe.
Arcs are bundles of posts from any location, allowing you to easily capture sub-plots which might be spread out across multiple locations.
You can create Quests with various rewards, encouraging your players to engage with specific plot lines.
Settings are the backdrop for the characters in your universe, giving meaning and context to their existence. By creating a number of well-written locations, you can organize your universe into areas and regions.
Navigation
While not required, locations can be organized onto a map. More information soon!
There are no groups in this roleplay!
By creating Collectibles, you can reward your players with unique items that accentuate their character sheets.
Once an Item has been created, it can be spawned in the IC using /spawn Item Name (case-sensitive, as usual) — this can be followed with /take Item Name to retrieve the item into the current character's inventory.
Give your Universe life by adding a Mob, which are auto-replenishing NPCs your players can interact with. Useful for some quick hack-and-slash fun!
Mobs can be automated spawns, like rats and bats, or full-on NPCs complete with conversation menus. Use them to enhance your player experience!
Current Mobs
No mobs have been created yet.
Locations where Mobs and Items might appear.
You can schedule events for your players to create notifications and schedule times for everyone to plan around.
Add and remove other people from your Universe.
The Forge
Use your INK to craft new artifacts in The Jungle. Once created, Items cannot be changed, but they can be bought and sold in the marketplace.
Notable Items
No items have been created yet!
The Market
Buy, sell, and even craft your own items in this universe.
Market Data

Market conditions are unknown. Use caution when trading.

Quick Buy (Items Most Recently Listed for Sale)
Welcome, are you a member?
One dangerous place
Bienvenidos!
Discussions
Most recent OOC posts in The Jungle