"Lets all blame Rayne, it's damn easy, everybody does it. Good fun."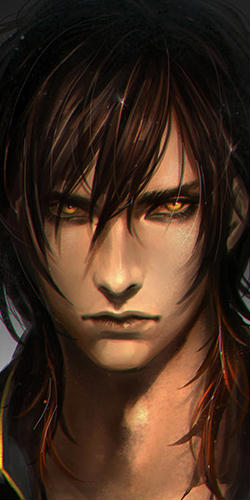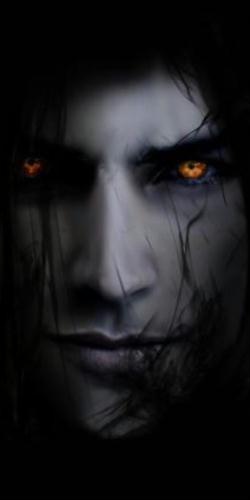 ≼ General Information

≽
∷ Rayne

∷ Editus Rayne is not a name, rather a phrase, "he who brings forth the rain," meaning that misfortune or hardship is what follows him.

∷ Male

∷ 28

∷ Last he checked human was in there, the rest is anybody's guess.

∷ Knight of Artorias

∷ Jet Black
∷ Yellow
∷ Olive
∷ 6'8"
∷ 165 lbs
∷ Thin yet sturdy
∷ Star-shaped birthmark between his shoulders on his back.
≼ Physical Description

≽
There is something off-putting about Rayne—while human, appearing as a man in the greatest year of youth, somewhat handsome with smooth yet robust features that would almost imply some nobility, his eyes, however tell a different story. Yellow, wild, and piercing, seated in perpetually darkened lids, an odd almost animalistic glare stares back at whoever locks vision with him. It is difficult to track his ancestry, for he doesn't even know himself, nor care, and nothing really telltale lends itself to most. For all he seems concerned is that he's a "mongrel" and seems unusually content with that description, if he can exactly be content.

Rayne is a man raised in hardship, built up from the struggle for survival, as such his body is built to endure, a history of being broken and rebuilt from the moment he could walk. Some scars on his body detail signs of both men and beast that have tried to take his life, and yet all this is carried without a brag, but rather with apathy, a self-destructive disregard that luck just happened to land in favor to his continued existence.

His darker complexion and black hair implies foreign heritage, his wild black hair left at medium length seems to reflect the midnight sky when in moonlight. He shows little care to groom up his hair, letting it lay however it likes until it gets in his eyes. Its unkempt quality shows something about his view on personal beauty, that he doesn't exactly seem too interested.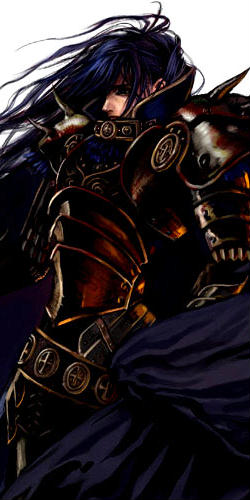 STR

」
x.
▊▊▊▊▊▊▊
▊▊▊
AAA

CON

」
x
▊▊▊▊▊▊▊▊▊
▊
DEX

」
.x.
▊▊
▊▊▊▊▊▊▊▊
AAA

WIL

」
x.
▊▊▊▊
▊▊▊▊▊▊
CNG

」
x
▊▊▊
▊▊▊▊▊▊▊
AAA

RES

」
x.
▊▊▊▊▊▊▊
▊▊▊
ARC

」
x
▊▊▊▊▊▊▊
▊▊▊
AAA

CHA

」
x
▊
▊▊▊▊▊▊▊▊▊
SKL

」
x
▊▊▊
▊▊▊▊▊▊▊
AAA

SPD

」
x
▊▊▊▊
▊▊▊▊▊▊
Rayne, despite his seemingly lowborn status was born with considerable mana in his veins, which, unfortunately, because of his lowborn status, has never been properly honed. His life prior has left his magic marred and out of balance, powerful yet unrefined. He claims it burns cold in his veins, and screams in his head, at times even claiming that it starts to speak to him after prolonged use. His magic is akin to a cold flame, ignited mana, destructive but dissipates quickly in the air at long range due to its unrefined nature. Some who have witness his magic have claimed that it as a thing of evil, whispering and singing tones of the underworld. Surely he wouldn't be a knight if that were the case?

He is also incredibly strong and resilient, thanks, perhaps, to his solitary life in the wilderness, taking on man and beast barehanded if neccesary. He is, however, inversely, not very graceful, preferring brute strength over form and poise, and instincts over complicated plans of engagement, making for a boon and flaw all at the same time.

His skills with others, along with overall social skills are among the weakest with Rayne, having lived alone as long as he has left him aloof and not at all well at forging companionship. Fear tends to take precedence over respect without even being entirely intentional. For what he lacks in skills with men, he makes up for with beasts, having almost like an innate bond with animals, even able to calm the wildest steed.
— Other information goes here such as plot points for your character. I.E., personal sidequests or wishlists for your character
---
---
[ details explaining your characters abilities and what they are good at. can even list equipment and other such things. ]