This roleplay is based on The L.A Complex but is not the same. You don't have to be a fan or even had to have seen the show, you have to be able to play the part :)
The L.A. Complex follows the lives of twenty year olds living in the same apartment complex in L.A. trying to make it as actors, dancers, producers and comedians. Relationships begin and end, and the characters are pushed to their limits.
Each of you live in "The Luxe" (AKA The Deluxe Complex) and you are here to fulfill your dreams. You might want to be an actor, singer, dancer or maybe even a director. You live among people who may want to steal your gigs, and who may be your co-stars. Dealing with struggles, love, and audition after audition. Pretty much your goal is your dream, so have fun.
Characters
*You can change the face claim if you want*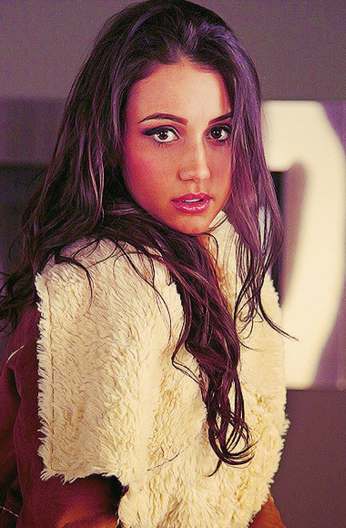 Girl 1 - The Dancer - Alicia Josipovic - Works at a strip club for extra money - TAKEN
Girl 2 - The Actress - Megan Park - Dating Guy 2 - RESERVED (hxcdreamer)
Girl 3 - The Actress - Amber Heard - Big Flirt/Likes Guy 2 - TAKEN
Guy 1 - The Singer - Nolan Gerard Funk - Cute & Awkward - TAKEN
Guy 2 - The Actor - Zac Efron - Dating Girl 2 - OPEN
Guy 3 - The Director - Andrew Garfield - Is currently an actor - TAKEN
Thanks!
CHARACTER SHEET
-NAME
-IMAGE
-AGE (20-24)
-ROOM #
-DREAMS
-PERSONALITY
-HISTORY
-ANYTHING ELSE
~ First Off, No Godmodding, PowerPlaying etc. A pretty obvious rule, but I have to put it here.
~ No fighting in OOC. Seriously, keep the drama for the roleplay
~ Proper Grammar, please. I don't want people to be writing l1k3 d!$.
~ Punctuation! It really pisses me off when some-one writes like: sally went to the shop and bought a lollypop then she saw Phil and they talked.
~ Quality over Quantity. That being said, I still want at least one paragraph. you know unless you're going through writers block.
~ RPGateway rules apply.
~ Remember to Check The OOC Often. Not a rule, exactly,but very important.
Taking place in...
1 posts here • Page 1 of 1
Setting
Characters Present
Tag Characters »
Add to Arc »
((I don't know if this will take off and there will be some changes since we don't have all the characters but oh well!))
Kandy smiled as she walked off the set. The paparazzi was waiting outside and she took a few poses then carried on. Letting them snap pics of her nice behind. She could hear the security team escorting them off of the lot and she just laughed. Being famous was awesome. Suddenly someone appeared with a vanilla bean frapp, double blended with two shots of hazelnut. Just the way she liked it. "Where's Tequila!" She yelled. Suddenly a woman handed her a bag with her beloved pooch inside. "This is too good to be true!"
Then Kandy woke up.
She looked around and sighed as she looked around her dump of an apartment. She really should redecorate. But the permission slip, she sent
three months ago
still hasn't been approved. Probably was thrown in the trash. Just like all her head shots she gave out the other day. It was one of those days where she wanted to give up. She tossed her eyes over to the clock.
6:03am
"Well then... I'm gonna swim.." She said quietly. She went into her bathroom and put on the
cute new bikini
she got a few days ago. As she wrapped the towel around her waist, she walked down to the pool that was in the middle of The Luxe. The towel dropped and she slowly walked into the freezing pool. At least if she got a good swim she would feel better.
---
1 posts here • Page 1 of 1
Arcs are bundles of posts that you can organize on your own. They're useful for telling a story that might span long periods of time or space.
There are no arcs in this roleplay.
There are no quests in this roleplay.
Here's the current leaderboard.
There are no groups in this roleplay!
Welcome home, Promethean. Here, you can manage your universe.
Arcs are bundles of posts from any location, allowing you to easily capture sub-plots which might be spread out across multiple locations.
You can create Quests with various rewards, encouraging your players to engage with specific plot lines.
Settings are the backdrop for the characters in your universe, giving meaning and context to their existence. By creating a number of well-written locations, you can organize your universe into areas and regions.
Navigation
While not required, locations can be organized onto a map. More information soon!
There are no groups in this roleplay!
By creating Collectibles, you can reward your players with unique items that accentuate their character sheets.
Once an Item has been created, it can be spawned in the IC using /spawn Item Name (case-sensitive, as usual) — this can be followed with /take Item Name to retrieve the item into the current character's inventory.
Give your Universe life by adding a Mob, which are auto-replenishing NPCs your players can interact with. Useful for some quick hack-and-slash fun!
Mobs can be automated spawns, like rats and bats, or full-on NPCs complete with conversation menus. Use them to enhance your player experience!
Current Mobs
No mobs have been created yet.
Locations where Mobs and Items might appear.
You can schedule events for your players to create notifications and schedule times for everyone to plan around.
Add and remove other people from your Universe.
The Forge
Use your INK to craft new artifacts in The L.A Complex. Once created, Items cannot be changed, but they can be bought and sold in the marketplace.
Notable Items
No items have been created yet!
The Market
Buy, sell, and even craft your own items in this universe.
Market Data

Market conditions are unknown. Use caution when trading.

Quick Buy (Items Most Recently Listed for Sale)
None
Discussions
Most recent OOC posts in The L.A Complex