Name: The Hunter
Age: 36
Gender: Male
Appearance: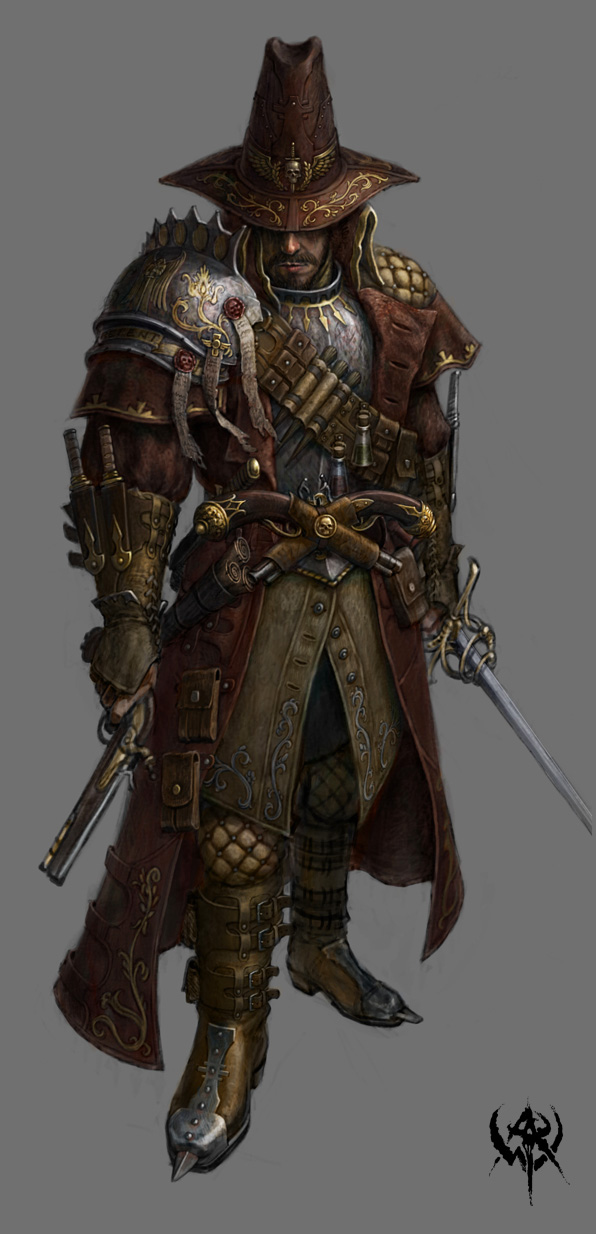 Equipment: One Handed sword, Flint Pistols, Daggers
Armor: Plate armor with leather padding. A cape and hat.
Powers: None
Personality: Appearing as a brave and somewhat strange individual. The Hunter is only known to fight monsters as per his solemn duty. He is fearless, he is an inspiring force, and most of all he is a proud leader.
Skills/Strengths: Quick Reflexes, Quick Speed, Rather powerful, Cunning, Experienced Hunter,
Weakness: Although one of the most powerful hunters, he can be weak against multiple monsters at the same time.
Background: The Hunter tends to never speak about his past. All anyone knows of him is that he is a simple man who wants to hunt monsters because it is his duty, to build a guild in Xetraylia was just because he could. Everyone can agree however that he is a very strong individual almost undefeated from any monster no matter how small or how big they are.