---
---
███████████████████████████████████████████████████████████████████████
---
---
---
---
███████████████████████████████████████████████████████████████████████
---
---
F U L L

X

N A M E
Evangeline Lucinda Addams

N I C K N A M E (S)
Evie

B I R T H D A Y
April 9

A G E
22

S E X U A L I T Y
Asexual homoromantic

E T H N I C I T Y
White British

H O M E T O W N
London, England

H E X


#b59eab
---
---
███████████████████████████████████████████████████████████████████████
---
---

S T Y L E
Evie's style is best describe as soft. For years, she only dressed in clothes that were baggy and oversized to hide her body, and it's something she's still trying to get out of the habit of doing. She tends to dress in layers and in soft fabrics. Her wardrobe mainly consists of grey, black, and white. For years, she just wore contacts instead of her glasses, but after getting new glasses, she's recently started wearing them more and more. Despite her height, she tends to wear flats, only wearing heels for nights out, and usually ditching them at some point during the night.

H E I G H T & B U I L D
5'3", skinny

A P P E A R A N C E
For so long, Evie looked sick. Her skin was always dull and quite often dry and sore, her nails were brittle and permanently short, her hair would come away in handfuls, and most of all, there was no light behind her eyes. That's slowly changing. Now, her skin is starting to glow again as she takes care of it properly and gives her body what it needs to nourish it. Her hair and nails are starting to strengthen now. She's still on the skinnier side of healthy, but she recently hit her first big milestone of crossing the boundary into a healthy BMI. The biggest difference now is that she smiles more, and her smile brightens her whole face. She has two tattoos; a small panda that she got shortly after her 22nd birthday, and a dragonfly she got relatively recently to mark her recovery.
---
---
███████████████████████████████████████████████████████████████████████
---
---
P E R S O N A
Having therapy sessions really helped Evie to understand herself and to understand how she got here. A lack of stability in her early life led her to become fixated on people she deemed as stable, somebody that was always around. Even when she knew it wasn't a healthy dynamic, she couldn't handle the thought of another person leaving her life and so just held on, no matter the cost. The only reason she successfully managed to cut Lauren out of her life was support from her friends. There are days when the fear of being abandoned by everyone gets overwhelming again, and she has to stop herself from fixating on somebody new.

Obsession and Evie seem to go hand in hand. She fixates on things and lets them become her whole life. If you ever need somebody to get something done fast, because they'll fixate on it for sixteen hours straight and get it done, Evie's your girl. It's been incredibly helpful in her career so far, as she can sit down and get a solid chunk of work done without being distracted by anything. Of course, those things include things she probably should be distracted by, like the fact that the sun has gone down and it is now 2AM, or hunger. She's now had to set alarms on her phone to remind her to take her meds, take breaks, and get something to eat. But her willingness to work hard and learn new things has meant that she was able to produce a high standard of video fast. Lately, she's been moving more towards acting and directing, and getting some of her friends involved in those new projects. It's giving her an opportunity to express herself in healthier ways and to express her hurt and her pain, and working with other people forces her to stick to healthier working habits as well.

One of the first things Evie told her doctor she wanted to do was to make up with her friends. Even despite Lauren's influences, in the months before she was hospitalised, she was beginning to question if her friends were as bad as Lauren had told her, and that maybe she could trust them. Her friends were everything, and it was a sign of how encompassing Lauren's manipulation was that she managed to isolate Evie at all. But now, Evie is actively reaching out to the people she was friends with to reconnect. For those who live in the area, she's been known to show up at their house with a present that she made for them. She's very recently moved back out on her own, renting a small one bedroom apartment. It's barely big enough for her, but even still, the door is always open and there's always a pot of tea on the go. She'll do just about anything for her friends, especially those who welcomed her back into their lives without any questions.

---
---
███████████████████████████████████████████████████████████████████████
---
---

H I S T O R I A
CW: Eating disorders and manipulation. Triggering section is in italics.
Evie was born in London, and lived there for the first ten years of her life. Both of her parents worked long hours, and she was never sure who was picking her up from school, if she was supposed to walk home, if anyone was going to be there or not. Her parents attempted to make up for it by buying her nice gifts and throwing her big birthday parties. To give them credit, they always made sure to be around for birthdays and Christmas, but that wasn't enough. The move to America was supposed to be a fresh start, make things better. If anything, it made things worse as they started moving around even more. She would have just settled in somewhere, she would have found friends, and then they would move away again, and the whole thing started over again. She was sixteen when they moved to New York and when she also started her YouTube channel. It was small, but popular enough that she'd occasionally get recognised.

Which is how she met Lauren Clark. At sixteen, Evie had just realised she was gay, so when this pretty, popular, senior started talking to her, she couldn't believe her luck. Lauren had seen Evie's channel and had figured that she would be a valuable friend to have. So Lauren introduced Evie to her friends. Evie couldn't believe her luck. At this point, Evie's struggles with her body image were only beginning. Truth be told, it wasn't even about her body at first; she had just become fixated on eating healthy. Had she had a better support network at this time, things could have ended very differently.

Instead, Lauren noticed these habits, and began encouraging them, talking loudly about dieting and giving Evie "advice". Lauren wasn't trying to cause Evie to develop an eating disorder; but she also didn't stop when it became evident that's what was happening. Everyone else noticed. Some of the group would call Lauren out for the shit she was saying, but Lauren would laugh and tell Evie that she couldn't listen to them. In private, Lauren's tactics were more subtle. They didn't understand Evie like Lauren did. They weren't trying to help like she was. And Evie believed her. She began to side with Lauren in arguments. And eventually, she started cutting herself off from her friends too, letting herself believe they were out to control her and that they would tell everyone that she was sick.

Which, of course, she was, and desperately so. She was a pro at hiding it, but people were beginning to notice. If they hadn't already noticed the fact that she didn't seem to eat anything or that if she ate a meal, she'd often disappear for a little while after, they noticed that she was physically unwell. In some way, Evie knew this too. She was also beginning to see that her relationship with Lauren was toxic. But she didn't have anyone else, and so she stuck with her. Until Evie was hospitalised with a suspected heart attack. Her heart was under immense amounts of strain, and her life was in danger. Her other organ function was beginning to decline too. One of the doctors sat down with her and told her in no uncertain terms that she was going to die if she kept this up. That was the final straw for Evie, and she begged to be taken into an inpatient program.

Lauren didn't contact her for almost a month. By this point, Evie had already spoken about her in her therapy sessions, and was being told in no uncertain terms to cut her out of her life. But Lauren started texting her and feeding her some bullshit about how busy she'd been. Ignoring the texts was next to impossible, but an unexpected friend found in the centre helped her resolve. Evie responded incredibly well to the inpatient program, but was discharged to live with her parents for a few months in an extended recovery program. It's only recently been agreed that she's now well enough to live by herself. She still sees her team quite regularly; a counsellor as often as she needs, a psychiatrist for her medication requirements, as well as other doctors which are monitoring her physical recovery. But most importantly, she's been reaching out to her old friends and rebuilding a healthier support network. Her career has taken off again after she spoke about her recovery in a video, and she's truly happy for the first time in a while. When she was invited to the reunion party, she accepted in a heartbeat, excited to see everyone again.

---
---
███████████████████████████████████████████████████████████████████████
---
---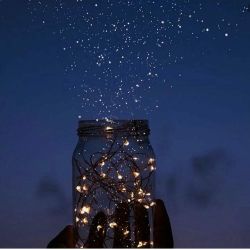 S E C R E T S
Evie is, for the most part, an open book. Her suffering was something she was unable to keep a secret. However, like everyone, she has more than a few secrets.

Lauren showed up at Evie's new place only a few days after she moved in and practically barged her way into the apartment. She "apologised" for everything and attempted to make amends, but Evie could see right through her and asked her to leave. While she was in the apartment, Lauren also made a move on Evie, but Evie rejected it. Lauren reacted badly and left in a storm, and hasn't attempted to make contact since.
Evie has relapsed a handful of times even since discharge, and while everyone around her has assured her that it's perfectly normal, she finds it incredibly frustrating when she does relapse and so doesn't talk about it.




---
---
███████████████████████████████████████████████████████████████████████
---
---