Name:
Shin Lee
Picture: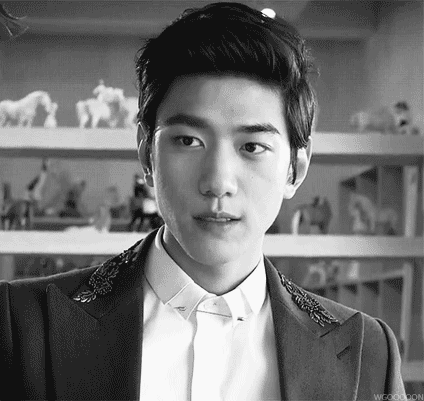 Age:
25
Sex:
Male
Height:
5'11
Weight:
130
Body Type:
Ectomorph
Voice Type:
Baritone
Weapon Preference:
Firearms (Preferably handguns)
Personality:
Even in this dystopian future Shin is can still be classified as an airhead. Lots of people would see him as the happy-go-lucky guy or the guy that never seemed to worried about anything. Which was true. Shin was never those people who hid some type of pain behind a mask. (Although, this doesn't exclude him from tragic events that come with being born into a world in the state that it's in.) With Shin, what you saw is what you got. Shin was very charismatic and not in a sneaky way. Whenever he made a joke, people laughed. When Shin talked about something that interested him, people were engaged. He was the type of guy that had a social aura radiating around him without being aware of why everyone liked him so much. He was mostly a pacifist too, never one to be aggressive or fight. If there was a problem, he liked to talk. It's not like he was strong enough to use force if it required it anyway.
Because he was blessed with such a likable personality, a divine force humbled him and didn't give him the ability to function well. Shin's personality is very stereotypical, he's got a good heart and likable demeanor but his head is filled with rocks. He wasn't dumb. If you gave Shin a skill to practice he could retain most of the information and he could put that skill to use. But, if you told him to get something out of the tent that was in plain sight he would not have the ability to find it. Most of the time, it was charming. A tall, goofball that could make everyone laugh. The trait is not so useful in the middle of an apocalypse; learning how to shoot a handgun took him quite a while, he was proud of himself when he could finally shoot one of the pots he practiced with. Yes, he can cheer people up even if the world they knew was long gone but that didn't help much in near death situations which had become very common these days. Overall, if you need comic relief or someone to talk to Shin is your guy.
---
Biography:
Shin was born on August 2019. Like most kids born during that time, his birth was unexpected yet welcomed. He was an only child, his mom and dad did not want to make the same mistake again and have more mouths to feed. But, even if he was a mistake it was a happy mistake. Both of Shin's parents always reminded him. Even though it was a time of turmoil, Shin liked where he grew up. Seattle was always cold and even if it rained a lot his parents always told him how hot California could be and he never wished for anything else. Growing up in a family with one kid was easy too. Usually, there was never a shortage of resources. If there was a shortage of resources they were easy to ration. Life wasn't too bad, it could've been better and more apocalypse-free but it was a decent beginning.
Shin wasn't born into a settlement and Shin never knew why. He had always speculated that, maybe, pregnant women were considered burdens in colonies and settlements. After he was born, his parents were adamant on finding a settlement. Seattle was a big city and it wouldn't be too hard to find one to become a part of. They found a settlement on the outskirts of the city, apparently there were a lot less infected in that area. This is the place he would refer to as his hometown for the rest of his life. Outside of the imminent threat of the infected lurking around the base, Shin remembers his time spent at the settlement to be quite pleasant. He didn't like having to do manual labor to earn his keep but it help him build up some stamina and endurance so he couldn't complain too much. The leaders of the settlement made training in survival necessary. He learned the basics of surviving on your own and how to cooperate with a group. His surviving skills were competent at best while his hand to hand combat was below average. Although he did become somewhat proficient in wielding small guns.
It was going well. Shin thought that he would be staying on the settlement forever. But in these times, nothing last forever. Although the area had the least amount of infected in the surrounding area that didn't mean it was devoid of it. Now and then some infected would moderately successful with an infiltration. Those times were scary but no one was bitten and there were barely any injuries. This night was a whole lot different though. Shin knows that the infected are barely sentient nut during that night it felt like that were conspiring as a group. Shin doesn't like to remember the details but just like anyone else that lives in the world in its current state his parents were turned and killed to prevent the spread of the infection. This was the first time in Shin's life were he felt like he couldn't give a genuine smile or cheer anybody up. But he lived and he learned.
After the incident, Shin felt like he needed to leave the settlement. He knew he would bring everyone down because he knew how his mood would affect everyone's morale. Surviving on his own was difficult, he had to think for himself for once and his thinking power was not that great. He missed his parents and the people who thought who were his family. It was all behind him now though, it was time to move and get over the past. Shin hoped from community to community, never staying for too long. He liked helping out and boosting morale, it made him feel good. Although, moving from place to place was starting to get tiring he needed stability. It was time for Shin to find a home again.