Someday Never Comes || Creedence Clearwater Revival
---
---
Yeah it ain't all gumdrops and unicorns pissing rainbows, but at least we have something to believe in.
---
---
♣ Full Name ♣
Carolyn || Marie || Ellis

♣ Nickname ♣
Carrie || Ellis

♣ Birthday ♣
January 21

♣ Age ♣
Twenty three || 23

♣ Gender ♣
Female ♀

♣ Sexuality ♣
Heterosexual

♣ Home Town ♣
New York

♣ Position Status ♣
Scout

♣ Infected Status ♣
Not been bitten


---
---
Just another day in the trenches.
---
---

♣ Describe Physical Appearance ♣
There isn't much to it really what you see is what you get with Carolyn, most would consider her on the tall side for a woman at 5'7, but that's never been something that she really worried about. When you're on the run from something that would kill you and eat you all the time. You tend to not worry about how you look to someone else that much. However, when she was young being tall meant she was the one to stick her head up and look to make sure the coast was clear for the other younger, and smaller children in the group. This meant she had to learn quick what to look for, and when to tell people to run for their lives. She's always been considered thin, stated to have 'meat' on her bones enough to survive, despite her height Carrie typically managed to crawl into the hiding spots that her and the other children made in order to survive. After joining the Fireflies, and getting regular meals she has put on some muscle, but then again so does everyone that has to run for their life all the time.

Carrie learned a long time ago that a decent pair of scissors can be your best friend if you're a woman in a zombie apocalypse. When she was put into the group of orphans at the start of the pandemic each child was run through a line of military people. First thing to go was her hair, the military didn't want to deal with a bunch of kids getting head lice from being in such close quarters so all of them were given buzz cuts even the girls. The long brunette locks, that had almost reached the middle of her back was left on the cold floor of the building that housed them all. She swore her hair would never be that short again, because her mother had always told her and sister how pretty their long hair was however she has settled on keeping the length just around her shoulders. Learning early on that the shorter hair makes it easy to move around without it getting it caught on god knows what, it is also cooler in the summer season.

Usually a thin build up of sweat, dirt, and maybe even blood, depending on the situation, covers Carrie's skin and clothing. Baths, are a luxury in this world and you're lucky to manage a scrub down in the rain in front of God and everybody. You get clean enough to keep yourself from just getting so nasty you cant stand to smell yourself anymore. Calluses, cuts, bruises all come with the territory when your clambering to get away from an infected, half the time you don't even notice them, they have become so common. Carrie all around doesn't really care about any of this, especially how she might appear to someone else. She's to worried about living.

♣ Tattoos? Birthmarks? Scars? ♣
Like any one she has scars, from learning to use a knife right, a large gash on her right calf muscle where she got her leg caught under a chain link fence she was crawling under. When she was younger, and getting into those preteen years, tattoos were cool, but now it's one of those type of things she could care less about. It all seems so pointless now, but she can remember her and her little sister, admiring these young rebellious teenage girls that got tattoos on their spring break. Its all just one of those happy memories that you hold onto dearly, wishing for some glimmer of that life you had before, knowing that you're probably going to die before you get to see anything close to that again.

♣ Clothing Description ♣
Example 1
Example 2
Example 3


---
---
I don't know if all of this is going to get us anywhere, but it'd be nice to finally have some free time.
---
---

♣ Personality ♣
Loyal || Straight forward || Sarcastic || Quiet || Efficient

|| Loyal ||
Carrie will never be the person to let you down, she will do her duty even if it means to loose her life. This sort of thing was instilled in her while living with the other orphans. It was how they survived, they relied on each other to watch each other's back. Just because they were in a military compound didn't mean they were safe by any means, especially if you were a girl. Carrie didn't know how many times she got her ass kicked later for kicking some dude in the balls when he tried to do something to one of the smaller girls. Needless to say, she learned early on not to trust the military.

|| Straight Forward ||
Never one to beat around the bush, Carrie has a very tell it like it is attitude she never saw the point of sugar coating anything for the sake of someone being too young or too naive. In her mind that was just setting them up for failure or worse later on, she was always the first one to tell the new girls to always stay in a group unless you wanted to get raped, beat, or worse. Better informed than dead in her opinion, that carried over into her adult years and ultimately the Fireflies. She thinks that this is a reason why she makes a good scout, she can look at the situation and give you exactly what you're in for. Whether you liked it or not.

|| Sarcastic ||
A quip, a venom laced comeback, all provided by Carrie in abundance. Not that she doesn't take things seriously cause she does, she just doesn't like to listen to other people's bull shit. She very rarely trusts anyone by their words, so there is typically a comeback of some sort. You give her reason through your actions and you will earn her respect, but until then expect her to have something to say, especially if you're boasting about something.

|| Quiet ||
Despite her sarcasm, Carrie keeps to herself for the most part, unless she thinks someone is full of shit she keeps her mouth shut.

|| Efficient ||
Carrie does her job and she does it well, she doesn't see the point in doing something half ass. That can just get yourself killed later so why leave it up to someone else to have to come behind you and do it again. So you can assure that she will check several times for different in and outs of a situation and give you the best outcome. Whether its a way in somewhere, or how many infected are surrounding a place she's going to double and triple check too keep your ass and hers in one piece.
♣ Likes ♣
* Warm days
* Chocolate (even though there isn't much around anymore)
* The smell of clean clothes (once again not much of that anymore)
* Dogs
* Kids
* Reading
* Music of all kinds
* A good meal
* Motorcycles
* Looking up at the stars
* Relaxing



♣ Dislikes ♣
* Military
* Infected
* Overly clingy people
* Overly talkative people
* Conceited people
* Lazy people
* Unrealistic people
* Having to redo something someone screwed up
* Being underestimated because she's female
* Making a mistake


♣ Equipment ♣
Whats in her backpack?
These things, limited ammo and an old picture of her and her sister when she was still a baby.


♣ Weapons ♣
Melee Weapon || Aluminum baseball bat, strapped to her bag, and a hunting knife
Fire Arm || A Beretta she has limited ammo for and a shot gun she has no ammo for.

♣ Skills ♣
Carrie is a scout, meaning she goes and surveys everything then reports back to Hoss. She has an almost photographic memory so this definitely helps.
---
---
History is just that history.
---
---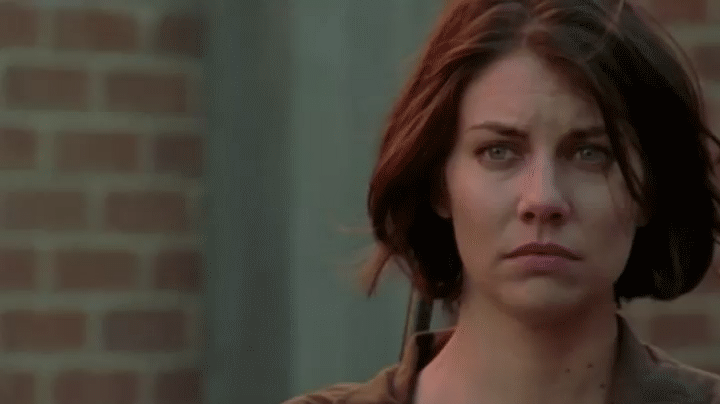 ♣ Brief Background ♣
Carrie's life before the infected was, pretty average. The Ellis family was fairly wealthy, but money doesn't do you any good when you're trying to keep from being turned into a zombie. When the initial infection began in their home in New York, the family ran for their lives. Unfortunately, Carrie fell behind in the crowds that were either rioting, or trying not to get bitten. She had tripped, and remembered crying out as her family ran forward without her. An image that was burned into her mind, nothing but a mass of legs and feet running she was lucky she wasn't trampled to death. But as quickly as she went down and cried out to her family to come back, a soldier picked up the petite frame of an eleven year old Carrie and threw her over his shoulder.

It was all a blur after that, she found herself in an army truck full of children, crying for their parents, or curled up in a ball shaking from fear. They drove what felt like forever, the conditions were appalling in the back of that truck. It didn't stop for bathroom breaks, kids were getting sick, this was the beginning of Carrie's life in the orphan compound, she found out later that all of the kids were brought to a safe zone in Utah. Life for her and the other kids, were hard the military was supposed to be in charge of all of the orphans but many times they did more harm than help. For the most part the children were left to their own devices, starving and sick. So when the Fireflies came recruiting, Carrie and allot of the other children where first to sign up. If not for the prospect of getting back at the military, but for the promise of regular meals. She has been loyal to them ever sense, and doesn't see that changing any time soon after all they saved her life basically.