---
---
---
---
The year was 2014 when the radiation apocalypse occurred after the deadly nuclear war. Thankfully, some of the earht inhabitants had warning as to the ending of the world. The USA built a space station, labelled the M.O.O.N (Mosaic of our Nations) and a little over 2000 people boarded before being launched into space, their home for the next a hundred years before the radiation died out. There unfortunately was only so much oxygen for everyone, despite their calculations. Strict rules began to be set around the fifty year mark. Any crime committed, no matter how big or small, would get you floated. Sent out into space, leaving you to die. That was, unless, you were under the age of eighteen, where you were sent into the jail until further trial when you reached nineteen. Each family was only allowed to have a single child as well. The current year is 2110, and there are four more years to go until they are safety allowed to return back to earth, and rebuild civilization one by one. They will run out of air until that point then. So, the council came up with a "brilliant" plan, send the fifty four prisoner kids down to earth, with monitors, to see if the earth is survivable yet. So, they were launched, on their ways to a probable death.

What was unknown to those fifty four unfortunate souls is that only two years back, the 75 previous prisoner before them, that had been said to have all died from a rare outbreak on influenza, had been sent down to the earth. The only problem was, all there monitors read they had died. In reality, they ripped their cuffs off, not wanting M.O.O.N to know that the earth is livable. Well, not livable. They just wouldn't die from the radiation. What awaited that groups on the earth was savagery, as human, who they nicknamed the grounders, where in fact alive. They had some mutations however, and where complete savages. Natural selection seemed to have have kept some people alive.
---
Plot



The seventy five who had been sent down two years ago numbers have dropped. There are simply thirty two of them left, soon unknowingly to be joined by the rest of the prisoners being sent down. There are leaders, who have been decided by each group separately. By the first group, the thirty two, there is a boy and a girl, and the second group, the new fifty four, theirs also a boy and a girl. The new group leaders go of to search for food, and a weaponry bunker that was told would be near the landing site by the chancellor. What ends up happening is a shock, they almost get killed by two unexpected grounders, before one of the leaders comes and saves them, before kidnapping them to their camp and questioning the two new inhabitants of the earth.

The two groups unite, but now they live as a struggle, trying to stay sane, keep the grounders at bay, and most of all trying to protect one another. Drama springs up, love, romance, friendship, and rivalries.

This is a story of their survival.
---
Characters
This roleplay can also be played as a 1x1 if the first person to reserve wants to do that.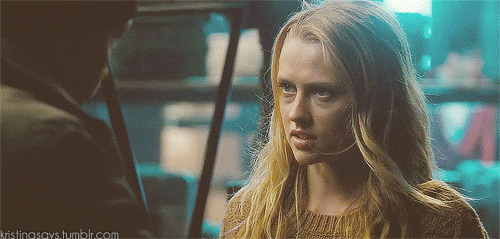 |New Group Leader|Female|Name:???|Age:17-18|FC: Theresa Palmer|Taken (Ameliaisghostly)



|New Group Leader|Male|Name:???|Age:17-18|FC: Dylan O'Brien|Open



|Old Group Leader|Female|Name:???|Age:17-18|FC: Saoirse Ronan|Open



|Old Group Leader|Male|Name:???|Age:17-18|FC: Bob Morley|Open
---
Rules


1) Swearing is fine, just don't go overboard.
2) No god modding/Mary sues etc.
3) Romance is encouraged! Just don't delve too far into some "vents" that may occur.
4) Reservations last for forty eight hours.
5) This can be 1x1 if the first reserver wishes to do so. I would then take the new group leaders, and the other would take the old group leaders.
6) I will create a plot thread so we can all come up with ore ideas as we go along~
7)I am looking for experience roleplayers who can write over 500 words per post.
Taking place in...
There are no characters in this universe yet!
1 posts here • Page 1 of 1
1 posts here • Page 1 of 1
Arcs are bundles of posts that you can organize on your own. They're useful for telling a story that might span long periods of time or space.
There are no arcs in this roleplay.
There are no quests in this roleplay.
Here's the current leaderboard.
There are no groups in this roleplay!
Welcome home, Promethean. Here, you can manage your universe.
Arcs are bundles of posts from any location, allowing you to easily capture sub-plots which might be spread out across multiple locations.
You can create Quests with various rewards, encouraging your players to engage with specific plot lines.
Settings are the backdrop for the characters in your universe, giving meaning and context to their existence. By creating a number of well-written locations, you can organize your universe into areas and regions.
Navigation
While not required, locations can be organized onto a map. More information soon!
There are no groups in this roleplay!
There are no characters in this universe yet!
By creating Collectibles, you can reward your players with unique items that accentuate their character sheets.
Once an Item has been created, it can be spawned in the IC using /spawn Item Name (case-sensitive, as usual) — this can be followed with /take Item Name to retrieve the item into the current character's inventory.
Give your Universe life by adding a Mob, which are auto-replenishing NPCs your players can interact with. Useful for some quick hack-and-slash fun!
Mobs can be automated spawns, like rats and bats, or full-on NPCs complete with conversation menus. Use them to enhance your player experience!
Current Mobs
No mobs have been created yet.
Locations where Mobs and Items might appear.
You can schedule events for your players to create notifications and schedule times for everyone to plan around.
Add and remove other people from your Universe.
The Forge
Use your INK to craft new artifacts in The Last On Earth. Once created, Items cannot be changed, but they can be bought and sold in the marketplace.
Notable Items
No items have been created yet!
The Market
Buy, sell, and even craft your own items in this universe.
Market Data

Market conditions are unknown. Use caution when trading.

Quick Buy (Items Most Recently Listed for Sale)
There are no characters in this universe yet!
None
Discussions
Topics

Replies
Views

Last post
Most recent OOC posts in The Last On Earth
That is of course if there's still interest in this.
I wouldn't mind getting the Male old group leader.
May I reserve The Old Group Leader?
And may I change the FC to Kaya Scodelario?
This is the auto-generated OOC topic for the roleplay "
The Last On Earth
"
You may edit this first post as you see fit.