Rumors run around town, saying spirits lived in the nearby mountains. Some were curious and went to explore the mountains only to find nothing. But some say, they thought they saw something in the corner of their eye.
The rumors though soon simmered down, and no one left to the mountains since.
Silly, thinking there were spirits. But...what happened if there were.
Won't they be lonely?
Won't they want someone to talk to?
No one considered this, until years pass and two young children curious entered the mountain forest.
They got lost, but got found by two who were wearing strange mask.
"Are you two lost?"
and From then on, a friendship was born.
Every Summer, the four met, and their time together flowed once again.
This summer they were to see the spirits, and the humans grew out of their child like bodies.
It seemed so perfect..
But
There was a flaw.
This spirits couldn't touch them.
They couldn't touch humans
or they will vanish into the fireflies.
It was their last Summer together.
Human Girl
[Reserved for SunniBunny]
Human Boy
[Reserved]
Spirit Girl
[Reserved by Me]
Spirit Boy
[Free]
||Story Line/Information||
The humans have just entered highschool, and now are counted as freshmen. They have grown out of their childish appearances, and into full-blown adults. Hormones over come them, and they sudden realize their feelings for the spirits. The spirits and them are finally near the same age.... So when they arrive at their uncles, they go to the mountain's every day to visit, even through rain or shine. What they do, is in your hands. Will the humans be able to resist the urge to confess their true feelings to the spirits which may cause unwanted events? Will it really be the last summer?[+] The spirits have a special bond. Where if one were to touch a human, they both will vanish.
[+]Because of the magic on which are keeping the spirits in solid form, they can not touch human skin.
[+]The humans are the only two to know about them, and their secrets.
[+]The humans are siblings
[+]Based off a sad yet great OVA called "into the forest of fireflies"
[+] I'm planning on a happier ending if we are ever to hit it.
[+]So we are only having to play one summer, when the two humans are grown up just like Hotaru. [Teenage]
[+]But this time, the spirits are allowed to leave the mountain until sun down, though this is a dangerous path to tread.
[+]The secret of them being spirits must be kept secret from any other human because of the consequences.
[+] More will be added

||Skelly's for Humans||
|Name|
|Age| [16-18]
|Gender|
|Personality|
[center&][img]dkjsf#4%3$%[/img][/center&]
|Likes| [at least 3]
|Dislikes| [At least 3]
|Hobbies|
|Fears|
|Reaction to Spirits|
|History|
|Appearance of your child self when you met the spirits|
||Skelly's for Spirits||
|Name|
|Age| 17
|Gender|
|Personality|
[center&][img]dkjsf#4%3$%[/img][/center&]
|Mask Description| [Or picture]
|Likes| [At least 3]
|Dislikes| [At least 3]
|How you became a spirit| [you have to be saved by the mountain god somehow]
|Hobbies|
|Fears|
|Reaction to Humans|
|History|[+] Listen to the GMS [Me and SunniBunny]
[+] Be neat with your profile, don't be lazy or no accept.
[+] Be dedicated, alert us when you will be out.
[+] Be literate, at least a para!
[+] More will be Added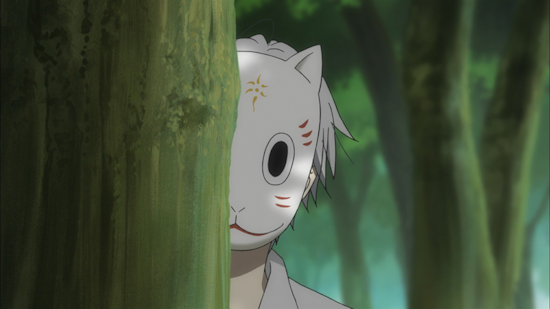 Taking place in...
There are no characters in this universe yet!
0 posts here • Page 1 of 1
0 posts here • Page 1 of 1
Arcs are bundles of posts that you can organize on your own. They're useful for telling a story that might span long periods of time or space.
There are no arcs in this roleplay.
There are no quests in this roleplay.
Here's the current leaderboard.
There are no groups in this roleplay!
Welcome home, Promethean. Here, you can manage your universe.
Arcs are bundles of posts from any location, allowing you to easily capture sub-plots which might be spread out across multiple locations.
You can create Quests with various rewards, encouraging your players to engage with specific plot lines.
Settings are the backdrop for the characters in your universe, giving meaning and context to their existence. By creating a number of well-written locations, you can organize your universe into areas and regions.
Navigation
While not required, locations can be organized onto a map. More information soon!
There are no groups in this roleplay!
There are no characters in this universe yet!
By creating Collectibles, you can reward your players with unique items that accentuate their character sheets.
Once an Item has been created, it can be spawned in the IC using /spawn Item Name (case-sensitive, as usual) — this can be followed with /take Item Name to retrieve the item into the current character's inventory.
Give your Universe life by adding a Mob, which are auto-replenishing NPCs your players can interact with. Useful for some quick hack-and-slash fun!
Mobs can be automated spawns, like rats and bats, or full-on NPCs complete with conversation menus. Use them to enhance your player experience!
Current Mobs
No mobs have been created yet.
Locations where Mobs and Items might appear.
You can schedule events for your players to create notifications and schedule times for everyone to plan around.
Add and remove other people from your Universe.
The Forge
Use your INK to craft new artifacts in The Last Summer of the Fireflies. Once created, Items cannot be changed, but they can be bought and sold in the marketplace.
Notable Items
No items have been created yet!
The Market
Buy, sell, and even craft your own items in this universe.
Market Data

Market conditions are unknown. Use caution when trading.

Quick Buy (Items Most Recently Listed for Sale)
There are no characters in this universe yet!
None
Discussions
Topics

Replies
Views

Last post
Most recent OOC posts in The Last Summer of the Fireflies