Sleepy Hollow has been the crux of childrens' nightmares and horror stories for decades. Older siblings have told the story of the small town just to freak their younger siblings out and people of all ages have marveled at the various ways the story has been told. Most are intrigued by the stories, captivated by the mythologies and the creativity weaved into them. Movies, books, short films, fanfiction, and the like have all been put out there, the supposed secrets of this small town known to the entire world. But what about the people that live there?

For some, Sleepy Hollow is the last place they want to be. It's a supposedly haunted town filled with people who are just as superstitious as the people living outside of it. And the small town gossip that accompanies every small town is just as bad. For others, Sleepy Hollow brings excitement. Who wouldn't love having tourists coming every other weekend to visit their town, to have their businesses booming with new customers every holiday and break? But for most, this is home. Despite the rumors and the stories, this town is all most of them have. The history here – their history – is so deeply interwoven into this town; it's hard to even imagine leaving.

But are the rumors and secrets as true as the stories claim?
---
---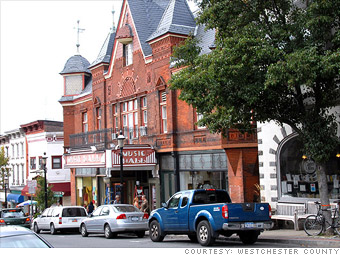 Magic – good and dark – is prevalent in this town, especially amongst the younger generations. And while there are skeptics and just kids goofing around, one group might have gone too far during a late night party in the town's Van Tassel family lake house.

One of them, eighteen at the time, was the only Van Tassel descendant present and knew where the story says her family buried the head of the headless horseman. It was a joke, honestly. All the kids were just going out there to dig up the head…or, what remained of it. It was going to be harmless. If it was there, they would leave in peace. If not, then they would know the story was really a farce. Only six brave souls went into the forest by the lake in search of the head, all keeping close to one another as the fog rolled in. Once at the spot, the guys dug in only to find…

There was nothing there.

So, they left. It was as simple as that. They laughed it off with their friends and continued on with their party. However, the six felt like something was wrong, kept glancing out at the forest in trepidation in fear of what might come. But their friends reassured them everything was alright and so, they carried on as if nothing happened.

The next day, the grave was dug up again. This time, there was a head.

A kid from the party.

Now, three years later, the Van Tassel girl has returned home to see old friends and settle down in the town that she grew up in. Old friends reconnect, romance ensues, but the darkness surrounding Sleepy Hollow – which has remained since the beginning of the town – still lingers…creeping around them…suffocating them…

Are you ready to encounter the Headless Horseman? What has caused him to arise? Who is he after? And who is truly as clueless as they pretend to be?
---
---
---
Katherine Van Tassel ||21|| Relations: Has always flirted and is interested in Boy 1; is Boy 4's younger sister|| FC: Chloe Bennet||TAKEN
A descendant of the Van Tassel family, her family has always been looked at by the town as the protectors of that grave. Generations before her has brought flowers and other small gifts to the unmarked grave of the Hessian grave and while she felt bad for bringing the others to the gravesite, it is only a grave. She has only just recently returned to Sleepy Hollow after going to school in England because of dreams haunting her, dreams that keep hinting for her to return home.
Name|| Age: (20 – 24) || Relations: Has always flirted and is interested in Girl 1; dated Girl 4; sometimes friends with Boy 5|| FC: Jensen Ackles|| TAKEN
Always the skeptic of all things supernatural and a down-to-earth guy, he spent the majority of the time at that party flirting with Girl 1 even though he knew his girlfriend was livid. He has been feeling really weird when he even drives near the forest. If that doesn't have him suspicious, the random murders in town for forest joggers has definitely had him taking a second look at that grave.
Name|| Age: (20 – 24) || Relations: Is sleeping around with Girl 2; dislikes Boy 3|| FC: Shiloh Fernandez|| OPEN
He was a kid, he surmises. He was always considered the dark one, always the one who seemed to have the darkest humor and the darkest stories, and everyone genuinely looked at him when they were curious about the occult and the supernatural. Not like he knew any more than they did, but that was what they stereotyped him as. So, for that night, he played along. Besides, Girl 2 was coming. But even he knows that there was something seriously fucked up when they saw one of the partier's heads in what they originally found to be the empty grave.
Name|| Age: (20 – 24) || Relations: Is sleeping around with both Boy 2 and Boy 3 and neither know it|| FC: Candice Accola|| Reserved
She was always the popular girl; the girl that every guy wanted! And, so when she had the chance to have two guys she wanted for two different reasons, she took it. What girl wouldn't? But, underneath the bubbly persona, a smarter girl resides and she knows that there is something wrong with Sleepy Hollow. She has been doing more research on the town's history, including going in depth about the Van Tassel family and what really happened with the Hessian whose head they buried.
Name|| Age: (20 – 24) || Relations: Is sleeping around with Girl 2; dislikes Boy 2|| FC: Zac Efron|| OPEN
Always the big man on campus, he scored big when he finally managed to make sassy little Girl 2 give in to him. And when he got the opportunity to check out the grave site, he took it. What harm would it do? Well, a guy ended up dead – his former best friend. And now, he can't help but look at the night with anger and has resorted to boxing to vent his frustrations. But no matter how hard he punches, he can't get rid of the feeling like he's being watched…hunted like prey…
Name|| Age: (20 – 24) || Relations: Childhood friends with Girl 1; has strong feelings for Boy 4|| FC: Elizabeth Olsen|| Reserved
Having always been friends with Girl 1 and interested in the story circulating around the Van Tassel family, she was quite intrigued the night of the party and was one of the first to volunteer. While she had not been enjoying the party, she came originally for her best friend and was just as horrified when one of their classmates was found dead. Well, at least they found his head before the rest of the body. She still has nightmares about that night. Although Girl 1 left for a study abroad opportunity in England, she wants to reconnect with her childhood friend. But this strange happenings in town might put a damper on things.
---
---
Name|| Age: (20 – 24) || Relations: Brother to Girl 1|| FC: Steven R McQueen|| Reserved
Name|| Age: (20 – 24) || Relations: Dated Boy 2|| FC: Michelle Trachtenberg|| OPEN
Name|| Age: (16 – 20) || Relations: Daughter of the mayor and thinks she can do dark magic|| FC: Jessica Parker Kennedy|| TAKEN
Name|| Age: (22 – 26) || Relations: Son of the town's sherrif and quite suspicious of the main six; sometimes friends with Boy 1|| FC: Ian Somerhalder|| OPEN
---
---
---
Follow the rules of roleplaygateway as the pertain to God-modding, cybering, pornography, and all that jazz
Again, I'm not trying to have this getting deleted because you wanna go all 50 Shades of Grey on me. Do me a favor and take the sexier times to PM and fade it out during the RP
This can be a dark RP and it can get serious. Not ALL of the characters will live. Characters won't be randomly killed, but I will notify you if it seems that the only likely thing your character can do is die.
The main six need to be filled before this RP can start.
Nobody can reserve two females. I would like it if everyone would please take a female and male character so we can move this thing along.
Reservations last 72 hrs - unless you give me a plausible excuse. I'm a college student; I know the struggle. But if you don't even have a WIP in when 72 hrs are up, your reservation is cancelled. If the WIP is not finished in another 72 hrs, I'm opening the character back up.
Notify people when you cannot post or are going to be away for awhile
Keep your OOC drama in the OOC
Give me depth with your characters.
Literate roleplayers please. We are all human and bound to make mistakes, but I expect literate people and for people to at least be able to post 300 words minimum.
Get creative with CS. I'm not posting a CS sheet because I'm not good at designing those, but include these: name, nickname, age, occupation or grade, sexuality, likes, dislikes, fears, personality (needs to be at least 2 paragraphs), and history (needs to be at least 2 paragraphs)
Check with the OOC every now and then as I might ask if people would reserve males.
Enjoy and give feedback!
Taking place in...
9 posts here • Page 1 of 1
9 posts here • Page 1 of 1
Arcs are bundles of posts that you can organize on your own. They're useful for telling a story that might span long periods of time or space.
There are no arcs in this roleplay.
There are no quests in this roleplay.
Here's the current leaderboard.
There are no groups in this roleplay!
Welcome home, Promethean. Here, you can manage your universe.
Arcs are bundles of posts from any location, allowing you to easily capture sub-plots which might be spread out across multiple locations.
You can create Quests with various rewards, encouraging your players to engage with specific plot lines.
Settings are the backdrop for the characters in your universe, giving meaning and context to their existence. By creating a number of well-written locations, you can organize your universe into areas and regions.
Navigation
While not required, locations can be organized onto a map. More information soon!
There are no groups in this roleplay!
By creating Collectibles, you can reward your players with unique items that accentuate their character sheets.
Once an Item has been created, it can be spawned in the IC using /spawn Item Name (case-sensitive, as usual) — this can be followed with /take Item Name to retrieve the item into the current character's inventory.
Give your Universe life by adding a Mob, which are auto-replenishing NPCs your players can interact with. Useful for some quick hack-and-slash fun!
Mobs can be automated spawns, like rats and bats, or full-on NPCs complete with conversation menus. Use them to enhance your player experience!
Current Mobs
No mobs have been created yet.
Locations where Mobs and Items might appear.
You can schedule events for your players to create notifications and schedule times for everyone to plan around.
Add and remove other people from your Universe.
Orphanage
By marking a character as abandoned, you can offer them to your players as pre-made character sheets.
"Never attribute to malice what can be just as easily explain by stupidity."
The Forge
Use your INK to craft new artifacts in The Legend of Sleepy Hollow. Once created, Items cannot be changed, but they can be bought and sold in the marketplace.
Notable Items
No items have been created yet!
The Market
Buy, sell, and even craft your own items in this universe.
Market Data

Market conditions are unknown. Use caution when trading.

Quick Buy (Items Most Recently Listed for Sale)
None
Discussions
Most recent OOC posts in The Legend of Sleepy Hollow