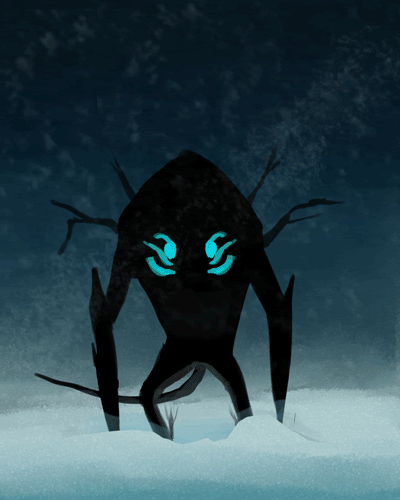 Basic Information
Name:
The Shari
Age:
Ancient
Appearance:
The Shari are large black creatures, standing approx. 8'5" in height, with strange glowing eyes. They have large, carapace-like heads, their bodies growing slimmer towards their legs, which are significantly shorter than their long deadly arms. For this reason, they tend to run on all fours, but it is not uncommon to see one fighting on it's hind legs.
Personality:
Vicious and bloodthirsty, the Shari have only two goals: Eat and destroy. As they feed on human souls, the Shari often lead large attacks on humans, gathering in packs, with the orange-eyed Shari commanding the yellow and blue-eyed Shari, in a brutal onslaught.  
Background
: The Shari were created in ancient times, by the god of madness, Kucheka. They were supposedly hunted to extinction hundreds of years ago by the Shujaa, but they have been reportedly seen by traveling merchants and city guards late at night.
Additional Information
Themes
General:
Winds Of Madness
Other
The more souls a Shari devours, the stronger they become. They go from having blue eyes, to yellow, and then finally to orange.