---

Name: Phoebe Avalon
Gender: Female
Age: 16
House: The House of Candles
Appearance:

Phoebe has long, curly light brown hair that is nearly always tied in braids. When wet, it extends completely down her back. Her eyes are a deep golden brown. She stands at a measly 5'2" and is quite underweight. This is not unusual considering her homelife. Her diminutive stature and big doe eyes lead strangers to think she is much younger than she is. Phoebe has runic symbols tattooed onto the pads of her fingertips.

---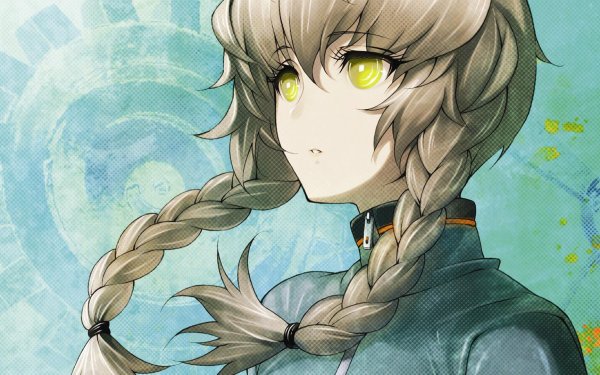 Personality:

Phoebe is an unmotivated young girl. She is comfortable with her station in life and only wishes to improve for her makeshift family. More often than not, she can be found reading books or tending to her tiny garden. She appreciates the company of plants much more than that of other humans. She's not one to start a conversation, but if one can catch her interest, she will gladly take part. Becoming her friend is not an easy task, but it is certainly worthwhile as she is fiercely loyal and loving towards those she cares about.

Background:

Phoebe has lived on the streets from a young age. She's never considered herself homeless as she's made a home with 4 other drifters. Her knack for performing magic on the street earns food money, but is not enough to rent a house in Shadowtown. Thus, she and the others live under a bridge where they can keep warm around a fire pit and sleep on discarded mattresses. While it is not an ideal living situation, it is all Phoebe has ever known and she is happy.

Young Phoebe discovered her abilities to transfer life energy when she resurrected a dog that had been laying at the side of the road. Unfortunately, it's decomposition was too far gone and it had no mind left, prompting it's new life to be short lived. Horrified from that indecent, Phoebe sticks strictly to reviving plants in her small plot of land and of other citizens for a small sum. The source of life energy has always been her own, but she is aware that she can use other sources. As she grew up, her abilities evolved to include healing herself and others. The runic symbols tattooed onto her fingers help channel her power when she rubs them together to conduct a stronger, more direct magic in her hands.

As the only magical member of her troupe of outcasts, she was heavily encouraged to attend Liminal Academy and make a name for herself. After many attempts to stay and continue to provide for her family, she relented and vowed to become powerful enough to provide anything they could ever need. She is severely lacking in academic skills, but she can at least read and write at a rudimentary level as her mother figure took it upon herself to teach the family.

Possessions:
Phoebe has only a ratty coat and a few books to her name.