Karne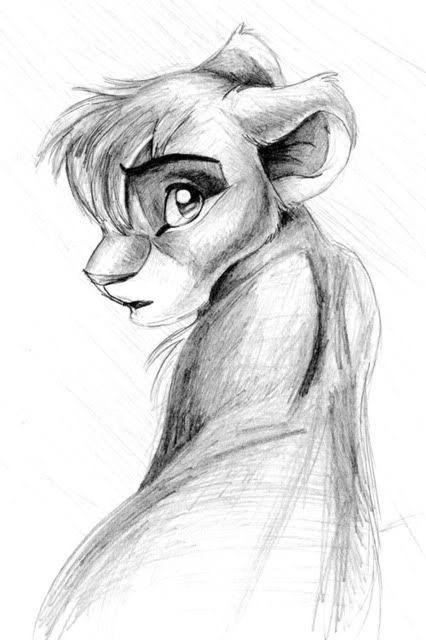 Age:
4 months
Gender:
Male
Parents:
Simba and Nala
Appearance:
A mixture of his father's orange-tan and his mother's paler beige. He's somewhat in between, with large stormy blue gray eyes. Karne is average sized for a cub his age, but with broad shoulders and large paws, predicting him to be a rather large male when he reaches of age. His fur is soft and the tassel at the end of his tail is dark orange brown. Karne is also very active and likes to run, sometimes getting underfoot.
He is not hard to miss, because he holds himself with the knowledge that he a prince of the Pridelands. Nonetheless, even he sometimes gives in to the cry of the young lion inside of him. Karne's roar has yet to develop, and this bothers him very much because he needs the roar to complete his princely image.
Where do you live?:
Borderlands
Personality:
Not easily deterred, it is often impossible for Karne to see what's wrong with a plan of his. Naive, to say in the least, he believes strongly in what seems to be the impossible right now. He does everything whole-heartedly and if there is any glimmer of doubt, Karne holds back. He's not easily scared, but he's very empathetic. He feels for the others of his pride, he fears for them, because he loves them.
He desperately wants revenge on the brothers who live in his home. And he often concocts ingenious plans that could only work if he were bigger. Karne believes that all ridicule stems from jealousy and it is with this confidence and this pride in his family that usually keep his paws moving.
Fears:
- Losing his family
- Nightmares
- Never getting his revenge
Likes:
- Hunting
- Running
- Naps
- His nieces
Dislikes:
- Nasty smells
- Hyenas
- The brothers
Mate Interest?:
Open
Alliance:
Simba