The Lost & Found
Plot
There are over 50,000 homeless people living in New York City. Some are able to find temporary housing in shelters or group homes, but others can't find space, or simply prefer the freedom that the streets offer. A group of eight young people fall into the category and although they all ended up there for different reasons, they have found unity in the fact that they all needed a place to go and formed a makeshift family.
Characters
The Leader
(FC: Diego Barrueco) -- TAKEN by Collapse
Age 24
Homeless for 9 years
Formed the group of outcasts
In a long term relationship with The Bitch
The Intellect
(FC: Ash Stymest) -- TAKEN by Cure
Age 21
Homeless for 8 years
2nd to join the group
The Leader's best friend
A child prodigy
The Addict
(FC: Eddie Redmayne) -- TAKEN by Duct Tape
Age 22
Homeless for 4 years
5th to join the group
Born in Boston, MA to an upper class family
Addicted to alcohol & methamphetamine
The Bad Boy
(FC: Mike Motsok) -- TAKEN by Thunder
Age 19
Homeless for 6 years
4th to join the group
Violent
Secretly in a sex-only relationship with The Mother and unknowingly got her pregnant two months ago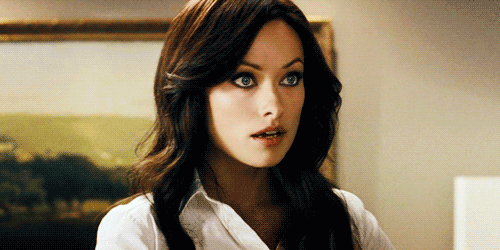 The Bitch
(FC: Olivia Wilde) -- TAKEN by BurningBridges
Age 24
Homeless for 10 years
3rd to join the group
Irritable, arrogant and acts like she cares about no one, although she'd probably take a bullet for any of these kids
Dating The Leader
The Peace Keeper
(FC: Lindsay Ellingson)
Age 20
Homeless for 1 year
8th to join the group
Emotional, kind
"Not the kind of girl you'd expect to find on the streets"
The Mother
(FC: Ariana Grande)
Age 17
Homeless for 2 years
6th to join the group
Twin sister to The Naive One
Responsible, selfless
9 weeks pregnant with The Bad Boy's child
The Naive One
(FC: Ariana Grande) -- TAKEN by Writer
Age 17
Homeless for 2 years
7th to join the group
Reckless, irresponsible, immature, hyperactive
Severe ADHD, dyslexia
Profile
Code: Select all

[font=georgia][center][size=200]Character Role[/size][/center]
[right][img]Photograph[/img][/right]
[b]I was born under the name of:[/b]
[b]Call me:[/b]
[b]I was born on:[/b] Birthday
[b]I was born in:[/b] Birth location
[b]I make a living by:[/b] Job (most likely a nontraditional one- drug dealing, prostitution, theft, begging, etc.)
[b]People would describe me as being:[/b] Personality
[b]I ended up here because:[/b] History[/font]
Taking place in...
Arcs are bundles of posts that you can organize on your own. They're useful for telling a story that might span long periods of time or space.
There are no arcs in this roleplay.
There are no quests in this roleplay.
Here's the current leaderboard.
There are no groups in this roleplay!
Welcome home, Promethean. Here, you can manage your universe.
Arcs are bundles of posts from any location, allowing you to easily capture sub-plots which might be spread out across multiple locations.
You can create Quests with various rewards, encouraging your players to engage with specific plot lines.
Settings are the backdrop for the characters in your universe, giving meaning and context to their existence. By creating a number of well-written locations, you can organize your universe into areas and regions.
Navigation
While not required, locations can be organized onto a map. More information soon!
There are no groups in this roleplay!
By creating Collectibles, you can reward your players with unique items that accentuate their character sheets.
Once an Item has been created, it can be spawned in the IC using /spawn Item Name (case-sensitive, as usual) — this can be followed with /take Item Name to retrieve the item into the current character's inventory.
Give your Universe life by adding a Mob, which are auto-replenishing NPCs your players can interact with. Useful for some quick hack-and-slash fun!
Mobs can be automated spawns, like rats and bats, or full-on NPCs complete with conversation menus. Use them to enhance your player experience!
Current Mobs
No mobs have been created yet.
Locations where Mobs and Items might appear.
You can schedule events for your players to create notifications and schedule times for everyone to plan around.
Add and remove other people from your Universe.
The Forge
Use your INK to craft new artifacts in The Lost & Found. Once created, Items cannot be changed, but they can be bought and sold in the marketplace.
Notable Items
No items have been created yet!
The Market
Buy, sell, and even craft your own items in this universe.
Market Data

Market conditions are unknown. Use caution when trading.

Quick Buy (Items Most Recently Listed for Sale)
None
Discussions
Most recent OOC posts in The Lost & Found