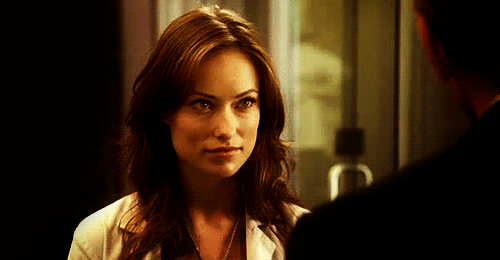 ---
Role
The Bitch
Birth Name
Simone Jillian Graceland
Preferred Name
Brooklyn, although she'll answer to Brook
Birth Date
February 10th, 1990
Birth Place
Newark, NJ
Job
Working at a strip club
---
Personality
Bitchy, mean, bitter and cold. I know that I come off like this and I like it better that way. It's a lot easier to put up a hard front than to be ignorantly optimistic and nice. I've been on the streets for ten years, and being this way is the only thing that's kept me alive. Out here, everyone only looks out for themselves so if you aren't taking care of you, no one else is going to either. I know that I take my anger and aggression out on some of the others sometimes, but in all honesty, I'm really just being honest. The truth hurts sometimes and these kids are going to need to learn that at some point. I have somewhat of a sarcastic and crude sense of humor and again, I don't censor myself for anyone. I know that it sounds like I really am bitchy, and a lot of the time I am, but I like to think that it's more of strength rather than cruelty. I'm strong, independent and motivated to get what I want, when I want it.

I can be compassionate, supportive and kind, but I usually keep that side of myself hidden from everyone besides my boyfriend unless the situation direly calls for it to be revealed. Even then, I feel kind of awkward softening up to people. A lot of people look down on strippers but it's really not a bad gig. I probably make 60-70 grand a year, and considering that I'm still homeless, I even have to admit that I'm a reckless spender. I love spending money and without having to pay rent or bills, I can indulge in luxuries. I'm a sucker for clothes, shoes and makeup. I buy alcohol- and lots of it, even though I could probably go to any bar and have some loser guy buy it for me. I can't say that I don't buy drugs because I do, but I'm definitely not an addict like some of these kids are. Even with my hefty haul after every shift, I usually end up spending 75% of it on items.
---
I ended up here because:
I had to leave home. My childhood was fairly normal. My dad was the breadwinner working as an engineer and my mom worked as a secretary at a dentist office. I was the first child born to my parents but three years later, they welcomed another baby girl into the family. I was just a toddler and probably didn't know what the hell was going on but they claimed that I was overjoyed at the idea of having a sister. When I got older, I did enjoy having her around though. I'd help feed her and play with her after school and we got along pretty well.

I was ten when she was diagnosed with DIPG, an inoperable tumor located on her brain stem. It's a type of cancer that normally only occurs in kids and they predicted that she would have less than a year to live. They were right. She fell apart so quickly and it was really horrifying to watch. Maybe it was good that she died four months after being diagnosed. It cut her time of suffering short and once she was able to rest in peace, I was forced into a living hell. My dad turned to drinking which caused a lot of tension between my parents. First it was just quiet arguments that I would have to press my ear against the door to hear, but before long it was door slamming and my dad sleeping on the couch. I was twelve when I first caught my mother having an affair but a few months later, I found out that my dad was doing it too. It was far from the ideal family situation and it made grieving over my sister even harder, but at least our situation was stable. My dad had moved out and although they were still legally married, they both were involved with other people. It wasn't until my mom decided that she wanted to marry her new boyfriend that things got really bad. My dad was in a drunken stupor when he found out that she was filing for divorce and his reaction was to murder her. I was home when it happened and although I don't remember much of what happened after that, I know that I stabbed him to death before he was able to leave. I know that I could have said that they killed each other or something, but it wasn't even the legal consequences that I was scared of facing. I just didn't want to have to deal with my fucked up (and now dead) family anymore. It was too hard relying on people who failed to be there for me, so I left and never turned back.

I took a bus to Philly and worked for a pimp from the time that I was fourteen to sixteen, but once he was murdered I headed to NY. I met my boyfriend about a year after relocating and have lived with him since. I've been working at a strip club for the past few years and it's a really good gig. I make a shit load of money and even though I make enough to live pretty well (maybe not for Manhattan standards, but enough to survive off of the streets), but I can't leave these guys. Besides, I like the freedom that the streets offer and even if I wanted to get a bank account or move into an apartment or something, they'd find out that I'm wanted for murdering my father and I'd be fucked. It's not even that bad out here. I have a gym membership which probably seems bizarre and unnecessary for someone living in an abandoned building, but they let me pay for it in cash and it gives me a chance to shower every day and keep myself fit. Working out is a nice release for me too. Now that I think about it, I guess that it is weird that I am homeless. I don't need to be living in these conditions and most of the kids I stay with actually have it bad. For them, being homeless isn't a choice but I guess it started out as something that was necessary for me and is a choice now.