"When our time is up, and we finally have to reflect on the way we lived our lives...I'd like to say I helped to save others'"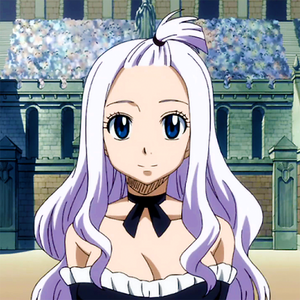 Name:
Seraphina Celosia
Gender:
Female
Age:
421 (appears to be 20 years old)
Race:
Seraph
Physical Description:
Seraphina is a slim "young" woman of below average height, standing at about 4 feet and 9 inches. She has long, white hair that possesses a slight curl to it. With two bangs framing the outer portion of her face and reaching down to her chest; her hairstyle's most noticeable trait is a small, upward ponytail made by gathering and tying up the hair that would normally cover her forehead. Seraphina has noticeably bright, deep blue eyes that almost seem to be illuminated. She has an appealing curvy, voluptuous body with large breasts. She is always found in a dress, with color in it and she likes to wear a cross necklace around her neck as well.
Skin color:
Pale white
Hair color:
White
Eye Color:
Sapphire Blue
Occupation:
Apothecary/Healer. She currently is under the employment of the GHMO, to help support the hunters.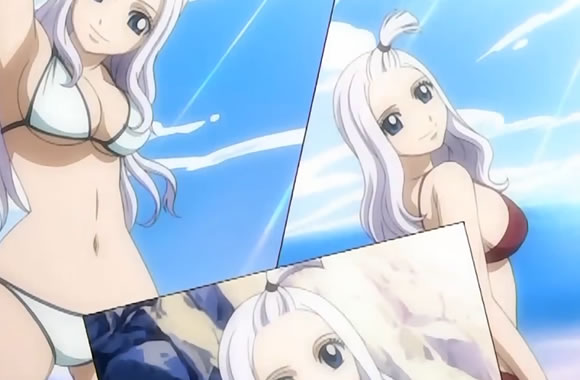 Bio:
Seraphina grew up to know life was based around magic and light. She learned about how the Life Walkers blessed the world with their own creations and magical abilities were bestowed upon their followers who were loyal. She was part of the Seraphs community so her religion was based around the belief that Sele the Lightbringer was divine and allpowerful. Seraphina grew up in a world where most everything had to do with what type of magic one used and how they used it. During her years as a youth she learned the arts of Holy Magic and mastered them easily. She soon had to leave and wandered the land for a while before ending up in the great, beautiful city of Alne, ruled by the High Elves. She went to a Temple their and studied the Tangumine Triad, in order to combine the Arcana magic with her Holy magic to help others in a better way.
Next she went to a temple in the Solarian Empire and lived at a Temple devoted to the worship and practice of holy Magic and the Life Walker, Sele. She grew close with all the priests there, but only one did she truly love and saw as her father. Gildarth, the oldest member of the temple taught her the meaning of life and all of its riches. She and him were inseparable and both powerful Mages. He taught her how to combine her Arcana magic and Holy magic to make a more potent and powerful healing ability. She became so powerful that she could almost bring a person back to life. Unfortunately, Gildarth told her that she had to better herself and experience more of the world, in order to spread her power with others and help save people. She did as he had wished and sadly left her temple that she called home for hundreds of years. She then went to the places where people needed her assistance most and helped in many wars and saved a countless number of lives.
But only recently has she been hired for her expertise in magic, by the GHMO. She took the job, knowing that it was dangerous and being a good mage she knew that she could help a party with her support magic...so this is where the story begins.
Hometown:
Slyvana
Home country:
Solarian Empire
Personality:
Seraphina is a loving and caring person who treats her friends, and even strangers, with kindness. She plays a motherly role at times and has rarely been shown to be in a bad mood, because of her high tolerance of things. She is very wise and noble at times, being that she has lived for a long time already and has so much more time to live in her unbelievably long lifespan.
Likes:
Sunlight, her friend/fatherly figure Gildarth, helping others, daytime, flowers, warmth, and friends.
Dislikes:
Darkness, fire, mean and scary people, rude people, loneliness.
Skills and Abilities
She is fast and agile, but not very good in close hand-to-hand combat, because she is so small and fragile. Being that she is an expert user in Holy Magic she is a very powerful ally to have as support in battle.
FLying- She is very experienced in flying as well, because she is a Seraph and has wings.
Equipment & Weapons:
She has the illuminating sword of Sele the Lightbringer, but she refuses to use it in combat as a weapon since it is most sacred to her and those of the temple of Sele.
Magic:
Holy Magic: Seraphina uses Holy Magic to fulfil her job and as a support magic primarily in combat. It can heal people, or augment their magical and physical abilities, or even limit the abilities of opponents. In order to use holy magic Seraphina must have her Holy Icon. Being that she uses Holy Magic she has worshipped the Life Walker, Sele the Lightbringer, her Holy Icon is a blessed, illuminating sword. It is always sheathed at her side and she protects it with her life, being that it was entrusted to her by her dear friend Gildarth. She draws most of her magic from the sword in combat and while healing others, so it is important that she protects it.
Arcana Magic: She is experienced in using the tagumine triad as combination attacks sometimes. She uses the holy magic mixed with her Arcane, Life, magic to increase her power in dire situations of life and death. She uses light and fire as a combo attack in the form of rays of light that burn away darkness leaving firey residue behind. She may uses fire by itself sometimes but is more powerful in her combo attacks when she is in danger. She uses wind and life magic to help a person remain calm, relaxed, and aid in breathing if they are not able to. She basically requires little to no machinery to heal people, because her magic skills are so keen.
Holy Beam: A large amount of holy light is generated in the palms of her hands, which then takes the form of a large sphere. After building up into a large ball of light, a number of white light rays are fired at the targets (a multiple hit move). The rays are move in a curved trajectory motion, making the enemy be bombarded by a heavy rain of beams which inflict lots of damage, striking the opponent with rapid succession. However Seraphina has mastered the ability to its full potential, but does not like using it since she does not like to fight, ever.
Holy Blast: Seraphina generates a small ball of light within her hands and then releases it as a firey, light ball, aiming for a target. The ball of light is similar to the function of a grenade. She tends to use this if she ever gets into trouble.