Full Name: Nicolette AberdeenNicknames: Nici, but you better wait til she tells youAge: 1847 but appears around 20Gender: FemaleSpecies:
Vampire
Alliance:
who knows?
Location of Residence:
Everywhere, she roams
Likes


- Meeting new people (although she finds the weirdest ways to go about it)
- Playing the drums
- Coffee
- Playing with wolves, or well, just wolves in general, yeah she likes wolves
- PUPPIES!!!! She likes doggies too not just wolves


Dislikes


- Her father, Hunson, former leader of the Nightosphere, she overthrew him 150 years ago, and then vacated, she doesn't know who the new leaders is. He is deceased.
- Her sister, Marceline, they got in a fight over Nicolette's actions regarding their father, they haven't spoke in 150 years.
- Responsibility, she likes to just live life. Responsibility is boring.
- The sun, it doesn't harm her or anything but it does suck. She likes nighttime.
-
Appearance:
She typically wears jeans and black or grey tops that are either sleeveless or short sleeved. She enjoys wearing knee high boots her favorite pair is red (shown). She has long black hair which she takes care of and puts much effort into. Her hair is very important to her and she maintains it as best she can in this world. Her skin, like most vampires, is a pale blue that borders on grey. Furthermore she has two bite marks on her neck.
---
---
Personality
On the out side Nicolette is relaxed and laid back, she roams through life just looking to have fun. She had a rough past and has been through a lot so she feels like she has earned the right to just chill out and relax for a hundred years or so. She never talks about her sister or her dad and whenever she encounters someone from the Nightosphere she does all she can to hide her identity. She does not know where her sister is, but she knows she doesn't want to find out. She is rather suave and can be very persuasive if she were to find a man she fancied she would find it rather easy to woo him and even though she's a lady she has no qualms about asking a guy out. She prefers to float instead of walk anywhere, it's a habit Nici and Marcy developed when they were young and for both girls it has stuck around.
History
She is the eldest of the two daughters of Hunson Abedeer. Her sister Marceline has been missing in land of OOO since the Mushroom War, and under her father's orders she is in the land of OOO searching for her sister, whom she does not wish to find. Also she has no desire to be with him at the moment, he has been grooming Marcy to take over the Nightosphere since they days she was born, he never once asked Nicolette to take over the Nightosphere. She doesn't want the job but she often wonders why he doesn't think she is good enough for it. After leaving the Nightosphere she immediately went in search of friends to make, she doesn't care if her sister is found. She's almost thousand years old now (appears 14ish) she can handle herself. 150 years ago she found Marceline and the two of them returned to the Nightosphere where their dad proceeded to give Marceline the title Ruler of the Nightosphere, Nicolette knew Marceline didn't want the job either and she was still upset that their dad never offered her the job, so she attacked him. DETAILS WITHHELD BECAUSE THEY ARE GRAPHIC Ultimately Hunson passed away and in the drama of the attack Marceline fled and Nicolette was the only one left with the right to claim leadership. She didn't want it so she left notice that the members were to decide their new leader however they saw fit as she didn't care and she left. She has no idea how they decided. She has spent the last 150 years roaming OOO looking for friends making many. She has had fun but now she is looking for a place to settle down, she hasn't had a home since she left the Nightosphere and she hopes to meet someone (friend? more? who knows?) who will convince her to stay in one place for a while.
Powers and Abilities
Levitation, instantaneous self-healing, can feed on shades of red, and the ability to shape shift into a wolf. Minor magical talents, nothing combative but she did spend a short period of time at a magic university, ask her about it sometime ;P
Weaknesses
The Nightosphere, mentioning it will throw her completely off her train of the thought and it will take a minute for her to regain her composure, despite the events being 150 years old, they still bother her. Also cats, she doesn't like them at all.
Miscellaneous crap, she doesn't have much or want much, material things aren't important. (the exception being clothes, she LOVES clothes.)
---
---
*
Companion:
You? maybe? no seriously she wants to find a traveling companion or perhaps roommate? again someone to bring some structure to her life.
*
Companion Description:
N/A
*
Theme Song:
1.
Nothing Left to Say
by Imagine Dragons, this song was chosen because it describes Nicolette's state of mind. Showing how despite her age she doesn't know if her actions from her past were the correct ones, and she constantly haunted by them. She has lost site of what's right and what's wrong, so she just moves forward trying to live her life.
"Who knows how long
I've been awake now?
The shadows on my wall don't sleep
They keep calling me
Beckoning...
Who knows what's right?
The lines keep getting thinner
My age has never made me wise
But I keep pushing on and on and on and on"
2.
Smile Smile Smile
by Pinkie Pie, This song represents Nicolette's drive to force herself to be happy, despite her internal battles. When she remembers the actions of her past that haunt her she just puts on a strong face and smiles. Despite the past she can be a positive influence on the land of OOO.
"It's true some days are dark and lonely
And maybe you feel sad
But Pinkie will be there to show you that it isn't that bad"
3.
People
by Awolnation, this song describes how Nicolette is trying to move forward in her life.
"I was born to rage
For my father's pain
With m brother's size
For my mother's rain
We could use some hope
We must learn to cope."
Password: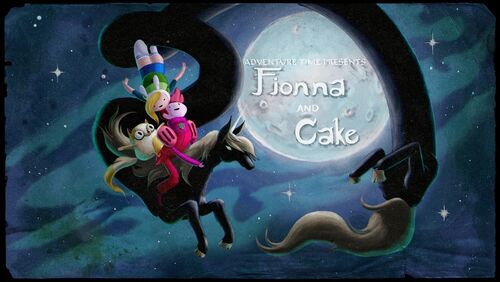 (it says it in the pic at the top, I swear)
also cause I'm a rebel, here's what I say to password rules:
Ok sorry I MIGHT have had a little too much fun but come on it's adventure time!!!