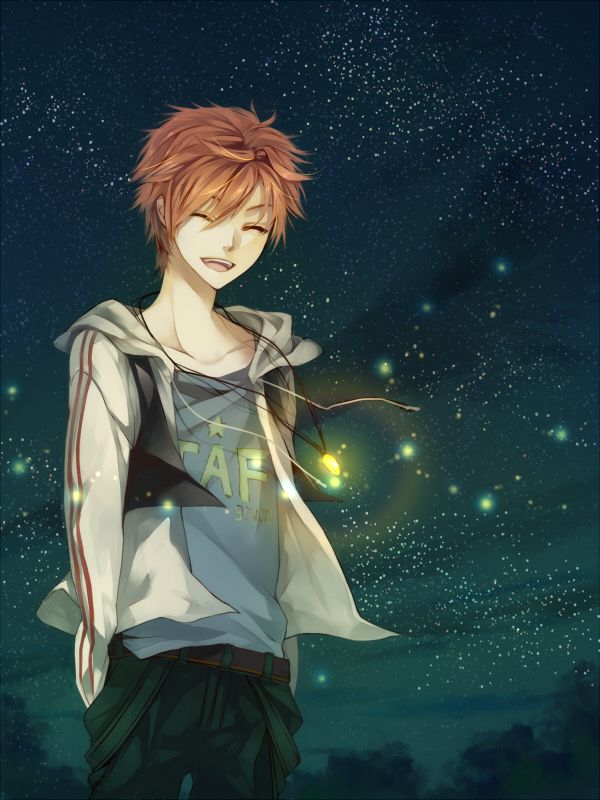 || 16 || Male || Lucky ||
---
---

General Appearance
Luke's wiry frame stands at 5'10", though if you ask him it's definitely 5'10" and three quarters. Though the boy's appetite is massive, the weight doesn't simply doesn't stick - a trait he certainly didn't inherit from his two hefty parents. His mother describes Luke as "her little noodle", much to his chagrin.

Luke's fair skin sports a light tan from the Gold Point sun, which also brings out the blonde highlights in his messy honey hair. His face still retains a bit of childish softness, but the baby-face is clearly and quickly giving way to sharp, manlier angles. His skin is smooth and unblemished, a product of a pampering and overprotective mother. His blue eyes gleam with the gentleness of calm waters, belying an eager and adventurous spirit.

Normal Attire
Fashion has never been Luke's strong suit. His clothes hang lazily and baggy, more due to his slender form than any intention of looking "cool". A nice pair of jeans, a graphic tee, and big sweatshirt suit him nicely. Luckily his natural attractiveness makes up for his somewhat slobbish appearance, and the wrinkled and often a little dirty outfits can be overlooked. His parents' high-class parties are the only things that (begrudgingly) get him out of the casual attire he probably slept in. He cleans up quite nicely though, and in his fine tailored suits he can be quite dashing.

The yellow pendant around Luke's neck, despite appearances, is naught more than a cheap trinket he received as a little boy from his neighbor. He cherishes it as a keepsake although it is worth little. It glows gently in twilight and Luke rarely removes it.


---
---

Likes
+Sunshine
+Meeting people
+Singing and Dancing (though he's proficient at neither)
+Quirky Pokémon
+Sleeping

Dislikes
-Braggarts
-Cold weather
-Being told what to do
-Sheepishness
-Hard work
-Apathy

Hobbies
~Knitting - A little something he picked up from his elderly neighbor Mrs. Lane. He is utterly dreadful at it, but he enjoys it nonetheless.
~Exploring - Perhaps the product of a sheltered life, if there's a place he hasn't seen, be it a dark cave, a new city, or even just a room in a house, Luke will undoubtedly want to check it out.

Fears
-Being tied down (literally and figuratively)
-Intimacy
-Being attacked
-Dog-like Pokémon, specifically Houndoom

Personality
Luke floats through life as though on another plane from the rest of humanity. Happy-go-lucky and ever the optimist, Luke is difficult to rattle. Though fun-loving and energetic, his privileged lifestyle and rose-tinted glasses leave him naïve and at times oblivious. He is fickle and spontaneous, traits that tend to come off as aloof and a little emotionally disconnected - which he very well may be. Growing up with no real friends his age, an overbearing mother, and an entire staff to cater to his every whim, Luke is a little disillusioned when it comes to the real world. It's difficult for him to form more than superficial relationships with his peers because it's frankly something he's never done. He has little concept of the value of money having been surrounded by it his whole life.

Luke loves being around people who are loud and exciting - people who can entertain him and lighten the mood. The hustle and bustle and most importantly temporariness of tourists in Gold Point suit him well. Being alone and intimate with anyone other than his neighbor Mrs. Lane makes Luke anxious, and he will be quick to change to subject to something more impersonal. Deep conversation and the sharing of feelings is overwhelming to Luke, and pushing him to engage with you is a quick way to get on his bad side.

However, Luke tends to wear his heart on his sleeve when something does manage to upset him. Though it takes a lot to disrupt his cheery demeanor, a sad Luke is certainly in tears, and an angry Luke is certainly yelling and red in the face. After such an eruption of emotion, he feels embarrassed and will likely avoid contact with anyone who saw him. The next time you see Luke he'll be back to his cheery old self.

Luke has a certain sense of entitlement - a "you can't make me" sort of attitude. What Luke does, he does because he wants to. This makes his loyalty difficult to obtain and makes his devotion to a cause shaky and fickle at best. Luke's spent his entire life getting everything he's ever wanted (and plenty of things he didn't even ask for) so the thought of him sacrificing anything for anyone, making concessions, or compromising is foreign to him. Luckily his overall kindness tends to balance him out, but it's quite easy for him to act like the spoiled little boy he's been for so many years without even realizing it. Having never worked a day in his life and never really struggling for much, he's prone to giving up and getting discouraged even by minor obstacles. He'd much rather avoid having to do any work or have someone else do it for him - which he isn't aware that not everyone is willing to do. Luke has yet to realize there are people in the world you cannot just throw money at and command to do things for you. The idea of being rejected or told "no" is alien to the boy.

Feelings About Their Journey
Luke was thrilled to find out he'd been chosen to go on a journey. Hell if he knew where they were going or why, but it was an adventure and a chance to explore a world that had been closed off to him by his mother. New places, new Pokémon - the legend was probably bogus but oh how exciting the idea of it was! And five new friends would be going along with him! The only person he'd ever really gotten attached to at home was the old lady next door, Mrs. Lane. He promised her he'd keep a journal to share his adventure with her when he returned. He's just itching to fill it up.


---
---

History
First and only child born to Carter and Diane Cardwell, Luke grew up in the lap of luxury. Luke's father Carter made his fortune as one of the lead innovators in specialty Pokéball technology. Products such as the Dive Ball, Dusk Ball, and Heal Ball made Mr. Cardwell a wealthy man. Mrs. Cardwell stayed at home, doting over her precious son. She insisted he be home-schooled and there was nary a moment they were apart. But Luke was an adventurous young boy even then, and his mother's smothering got him more and more interested about what lay beyond the mansion doors.

When Luke was 7, he decided it was time to strike out on his own. Sneaking out of their Gold Point seaside vacation home, Luke wandered off into the city. It was quite the grand adventure. The sights and sounds of the tourist city swam over him, engulfing the little boy in their wonder. The colors and hustle and bustle intoxicated his little mind. Flower gardens, fountains, city lights, Pokémon of all sizes that he had never seen before - the city sang to his senses in ways the stuffy indoors never could.

"Hello there little boy. Would you like this Pokéflute?"

A man's voice ripped Luke from his reverie. Warm, stale, oniony breath hit Luke's face. A plump bearded man stood stooped down, holding out a flute to the little boy. Luke eyed the man carefully before taking the flute into his hands. He blew into it and was rewarded with a toot, toot! Happily, Luke continued to play.

"Come along with me and I can show you all sorts of other fun instruments," the man smiled down at Luke, a sweaty palm wrapping around one of Luke's little hands. Enamored with his new toy and still caught up in the world around him, Luke let himself be dragged across the city by the man. Between the colors of the world dancing in his wide blue eyes and the sound of his new toy, Luke was just as lost mentally as he was figuratively. It wasn't until a sudden snap of darkness washed over him that he looked up to see where exactly he was. The man had pulled him into an narrow alleyway. Luke started to pull away, but the man's grip tightened.

"C'mon kid, we're gonna play." The man's face curled up into a snarl as he brought his face close to Luke's and yanked his arm. Luke cracked the flute across his face and burst into tears. Letting out a cry, the man grabbed his face and Luke wriggled free and sprinted back toward the street. "Oh no you don't ya little shit," the man called out as he tossed a Pokéball over Luke's head. In a flash of light a mangy Houndoom appeared, blocking his way. The creature's eyes looked vacant, and its tattered, dirty coat smelled vaguely of excrement. It snarled bearing its yellowed fangs and breathed in heavy, angry pants. It took a step forward toward Luke and the boy fell as he backed away. He curled into a little ball and closed his eyes, hearing only the heavy breathing of the Pokémon before him.

"Azumarill, Body Slam!"

Luke heard the voice call out, and quickly after he heard a sharp yelp and heavy footsteps, but stayed curled up until a small gentle hand rest on his back. "Lucky, get up. Would you like to go home?" Luke peeked up to see an elderly woman bent over him. She and presumably her Azumarill brought him out of the alley where he identified her as Mrs. Lane, an old widow that lived nearby. She had recognized him but not the man he was with. When she saw him dart into an alley she followed, suspicious of the stranger and knowing if Luke was supposed to be out of the house, he would certainly be at his mother's side. "Are you okay Lucky? Did that man hurt you?"

The sniveling boy shook his head, then began to cry again with renewed fervor. He held up the flute the man had given him, broken in two from being used as a weapon. "I-it broke!" he sobbed. Mrs. Lane smiled and brought him over to the first street vendor she saw. She took the destroyed flute and handed Luke a necklace with a small yellow stone. Luke sniffled a bit as his tears stopped and he took the necklace.

"That's a magic necklace," she cooed. "It will help guide us home." She took his hand and her Azumarill took the other. "Now let's get you back; I'm sure your mother has called the SWAT team by now!"

The trio returned to Luke's home safely to his mother's already plump face face puffy and red from crying. It would be one of few times Luke was content to just stay home with his mother for a long while.

Since that day, Luke began to frequently visit Mrs. Lane and has grown to see her as the grandma he never had. He played in her gardens and came inside later to help her knit and tell her about his adventures. Now that he's older she's become more of a confidant and a mentor since he's taken interest in Pokémon training. Whenever the Cardwells visit their Gold Point vacation home, Luke spends a deal of his time with her. He feels Gold Point is his true home, despite spending the majority of his year in the town of Woodfield.

Upon finding out he'd been chosen to go on a journey, despite his mother's protests, Luke began his preparations immediately. He packed his bags and grabbed his beloved Magikarp, ready to set off to Orrene City to meet the other five trainers.

"Where do you think you're going with that?" his mother called out to him, her chubby finger pointed accusingly at the Pokéball in his hand. "Carter! Get your boy a real Pokémon! He'll be killed out there with only that silly fish to protect him!"

Luke moaned. "Mom, Karpy's Splash is really getting powerful you don't have to worry! Show her boy!" He called out the Magikarp and it flopped pathetically on the ground in front of them.

"No son of mine will be caught out in the world with a Pokémon like that," his father said, pointing at the helpless fish as he walked into the room with a Pokéball in hand. "Here. One of our racing birds had this. This is the Pokémon you will take - a well-bred, pedigree Doduo! Not some old fish you've been hanging onto for years."

Luke sighed and took the ball from his father. "I guess he's right little buddy," he said to the flopping Magikarp. Luke popped Magikarp back into its ball and released the Doduo, its two heads both staring rather blankly at him. "I'll call you… Donald."

"And what will you call the other?" his mother asked.

"It's just one Pokémon, Mom, they're collectively Donald, right Don?" The heads continued to stare blankly at Luke. "Right. We're outta here. Love you guys!" And so Luke and Donald's journey began.

Relations
-Carter Cardwell || Father || Living || Luke's Father is a very busy man, and he has never been particularly close with his son. There relationship is nothing special, but Luke loves him all the same.
-Diane Cardwell || Mother || Living || Luke's overbearing, overprotective mother means well, and Luke certainly loves her, but he can't say he isn't happy to get away from her for at least a little while.
-Agatha Lane || Friend, Mentor, Neighbor || Living || The woman who saved Luke from a kidnapper as a little boy. Luke adores her like a grandmother. She's old, but still a decent Pokémon trainer with her beloved Azumarill.


---
---
Donald

Species- Doduo
Gender- Male
Ability- Early Bird
Held Item- None
Nature- Adamant
Donald is a little spacey. There's something going on up in those two brains, but sometimes it's tricky to see exactly what that is. He's only just met Luke recently, and still needs to warm up to him. From what he can tell, the boy has no idea what he's doing, apparently trying to set out into the world with a Magikarp of all things. Donald's used to the barking of professional Pokémon trainers of the highest caliber, as he was being trained to follow in the footsteps of the Dodrios that birthed him. It's now instinct for him to follow orders, but this may be the reason for his spaciness. Donald's never really gotten to think on his own or experience what some would refer to as "childhood", having been trained nearly straight from the egg. He doesn't really know what to think or how to respond to people unless it's a command. It's clear to him Luke isn't the type to bark orders... Donald isn't even really sure if the kid would know how. He feels slightly anxious knowing that this is the person that will be training him to battle, but he knows nothing other than trying his hardest and following orders, so he will do so to the best of his ability.

History
Donald was born to one of the Cardwells' prized Dodrios that Carter enters in races. It is certainly a strong Pokémon and has been well taken care of. Whether or not it is suitable for battle, however, remains to be seen, much like whether he and his trainer will be compatible. He spent most of his life simply training with some of the best trainers money can buy. His life has been mostly uninteresting: wake up, train, eat, train, sleep, repeat. His relationships with trainers have been impersonal and more unpleasant than not, teaching the Pokémon to just follow orders rather robotically. There's simply no time for thought with a training regimen such as that of a soon to be professional racer.

Such a radical change in lifestyle has already brought him a deal of confusion having only been with Luke for a very short period of time. Luke speaks in questions and soft tones as opposed to commands and barks sharp and shrill as whistles. Donald's often left staring blankly or quizzically, not quite sure how to respond to the boy. Knowing also that he has been given a serious responsibility of some sort in this "quest" Luke continues to talk about confuses him as well. Hopefully battling and adventuring are something like racing.

Moves
Peck
Fury Attack
Pursuit
Roost
---
---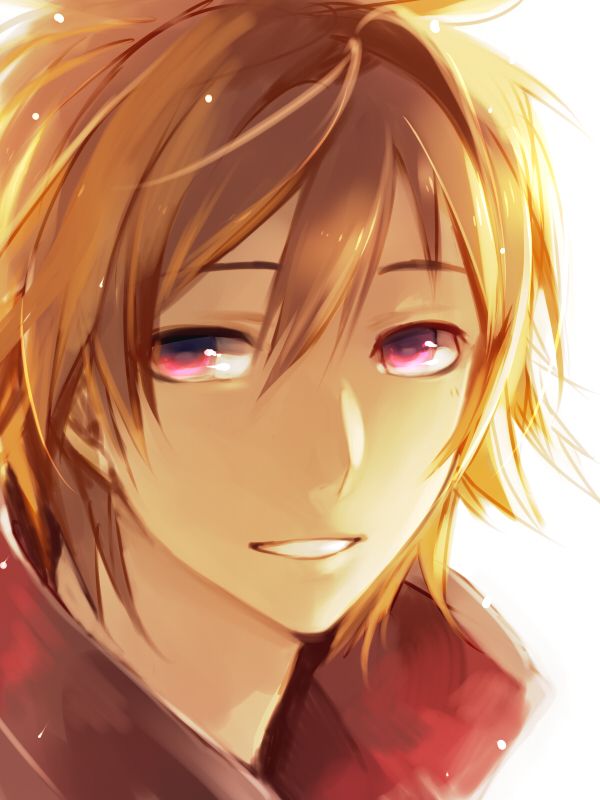 || Generator (First Floor) || Freelance Whales ||
"We are finding every day, several ways that we could be friends."